August 14, 2017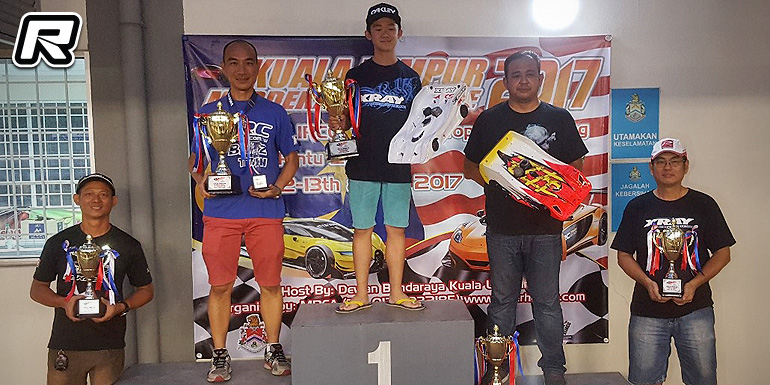 The annual Merdeka Challenge was held in Kuala Lumpur, Malaysia with about 80 entries from Singapore and Malaysia for the 1/8th and 1/10th scale nitro classes. In the premier 1/8th on-road category it was ARC driver Nelson Lee with the TQ, however after the final it was Xray's Jade Lim with the win from Nelson Lee 2nd and Mugen racer Afat in 3rd.
1/8 On-road final results:
1. Jade Lim – Xray
2. Nelson Lee – ARC
3. Afat – Mugen
4. Nick Chong – Shepherd
5. Billy Cheah – Xray
6. Ong Chee Yong – ARC
7. Abedey – Xray
8. Anthony Wee – Serpent
9. Kenny Ow – Serpent
10.CK Lee – Serpent
In the 1/8th GT class, top qualifier Jade Lim (Xray) would also come out on top after the main final, taking the day's win from CW Yap (Mugen) and Leong Pak Sing (Mugen).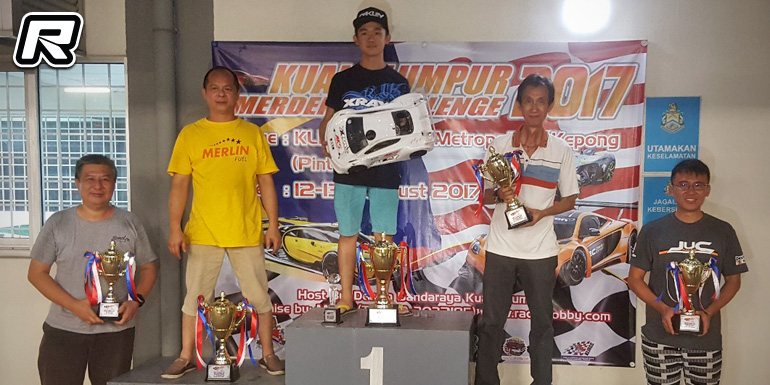 1/8 GT final results:
1. Jade Lim – Xray
2. CW Yap – Mugen
3. Leong Pak Sing – Mugen
4. Fred Foong – Mugen
5. Patric Ong – HB Racing
6. Shah Taiping – Xray
7. Ken Cheah – Mugen
8. Anthony Wee – Serpent
9. Tommy Fung – Xray
10.Tan Seng Chai – Serpent
Finally in the 1/10th 200mm Touring category it was Serpent racer Zoey Zack with the win from Serpent teammate and top qualifier Baha while Arman (Xray) rounded out the top 3 result.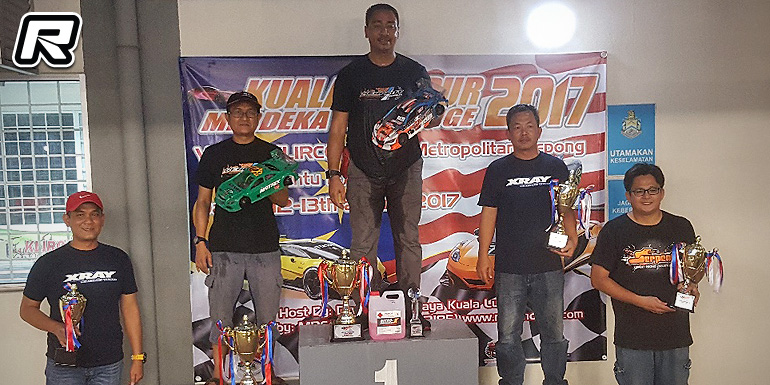 1/10 Nitro Touring final results:
1. Zoey Zack – Serpent
2. Baha – Serpent
3. Arman – Xray
4. Zid – Xray
5. SL Wong – Serpent
6. Kest – Serpent
7. Abul – Xray
8. SK Heng – Serpent
9. Miwan – Xray
10.Nana Ayie – Serpent
Source: Xray [teamxray.com]
---