August 17, 2017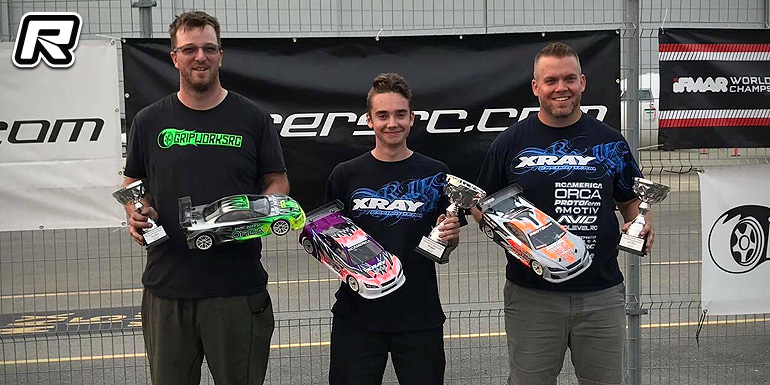 The RRR Summer Challenge was recently held in Richmond, British Columbia. The race format was a single day trophy race with three qualifiers and single mains, followed by 3-hour Nitro and Electric Enduros on Sunday. Touring Modified was full of close battles throughout the day with Logan Ruck ultimately holding TQ going into the main. Luke Pittman had been able to challenge Logan throughout the day along with Alex Pate and Keith Yu, however none of the three could best his TQ setting run of 19 laps in 5:11. Going into the main Ruck and Pittman pulled out from the field and began battling for the top spot, but Ruck was able to run a flawless race and never gave Pittman the opportunity to make a pass.
Touring Modified Top 5 results:
1. Logan Ruck
2. Luke Pittman
3. Alex Pate
4. Keith Yu
5. Brian Shook
In Touring Stock 17.5 Pittman held TQ through all three qualifiers but not without solid pressure from Ryan "Tiny" Welch, setting the stage for an exciting main. Unfortunately for Pittman a bad set of tires made him spin out in turn 4 on the first lap of the main, setting him back to the 2nd position. Due to the lack of grip he was never able to make up the time on Tiny and finished the race in 2nd with Doug Smith taking 3rd.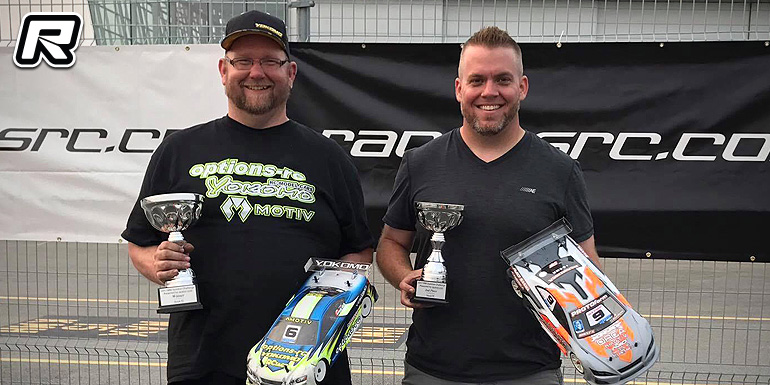 Touring Stock Top 5 results:
1. Ryan "Tiny" Welch
2. Luke Pittman
3. Doug Smith
4. Nospoom Somnukoonchai
5. Jason Lee
Touring Nitro was also a closely contended class throughout the day with close battles between Luke Pittman, KJ Jones, Alex Pate and John Tsang. Having set a quick time of 18 in 5:04 in round 2 Pittman was able to hang on to TQ going into the 30-minute main. Off the line Pittman got an excellent start and within a few laps had a straight-a-way lead on the field and with battles happening in the rest of the field Pittman was able to cruise to a victory, hanging on to the lead for 104 of 105 laps.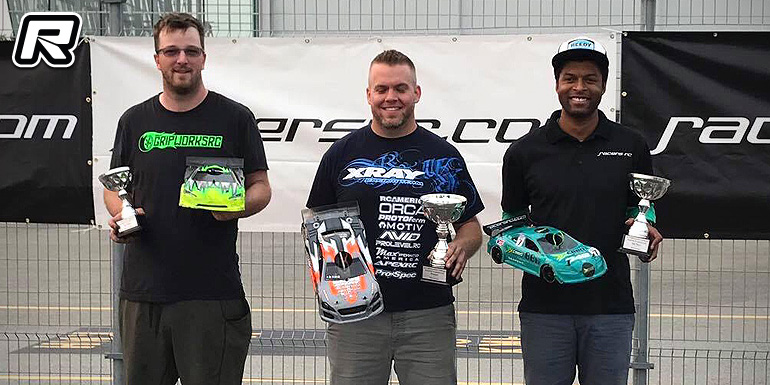 Touring Nitro Top 5 results:
1. Luke Pittman
2. KJ Jones
3. Alex Pate
4. John Tsang
5. Mario Heczko
In the 3-hour Electric Enduro, team "That's What She Said" was comprised of Luke Pittman, Blake Bell, Logan Ruck and John Tsang and ended up winning the enduro running Pittman's car by a huge margin.
3-hour Electric Enduro Top 3 results:
1. That's What She Said – 528 Laps
2. Team OGR-REN – 486 Laps
3. The Eh Team – 484 Laps
Source: Xray [teamxray.com]
---