August 24, 2017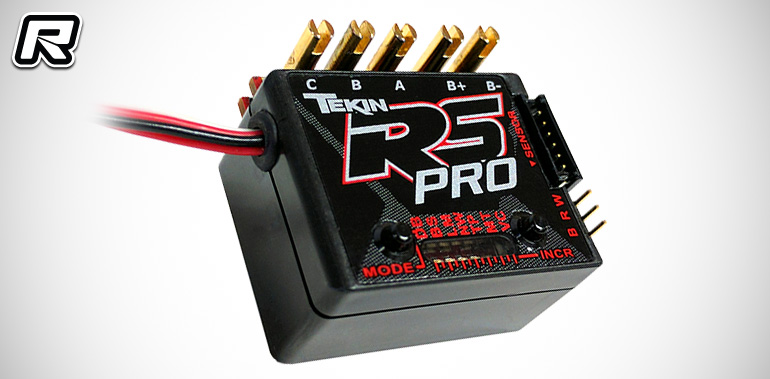 Tekin have introduced their new RS Pro Black Edition brushless speed controller and Spec-R motors. Starting with the ESC, the RS Pro Black Edition was developed with ultra low internal resistance in mind to boost the performance of 1S and 2S-powered stock motors. This was achieved by utilising both hardware and software advances in combination with the Ultra Low Resistance ULR circuit design and ULR flex wires. The controller measures 24.5x33x17.25mm, it weighs in at 35g and it has no motor limit, however Tekin recommends their RSX controller for all modified applications as these setups tend to run at higher temperatures and so the billet housing and fan shroud on the RSX will provide more sufficient cooling.
RS Pro ESC specifications:
– Controls: Forward/Brake/Reverse
– Input voltage RS Pro : 1-3S LiPo/4-9S NiMH-NiCD, RS Pro 1-S: 1S LiPo only/4S NiMH-NiCD
– Motor limit brushless mode 2S: 36mm can/2-Pole
– Motor limit brushless mode 3S: 36mm can/2-Pole
– Motor limit brushed 2S: 36mm Can/540 & 550
– Motor limit brushed 3S: 36mm Can/540 & 550
– Amperage: 480Amps per phase
– ON resistance: 0.000096ohm
– BEC: 6.0/7.4V @5.5A
– Weight: 35g
– Dimensions: 24.5x33x17.25mm
As for the Spec-R motor, it is based on the widely popular Gen3 motor platform, and brings new technology to the racetrack. Tekin's ULR design with proprietary specifications and high grade materials make for ultra smooth control across a wide power band. The motor comes with the yellow high-strength rotor and it is available as 6.5T, 13.5T, 17.5T and 21.5T variant.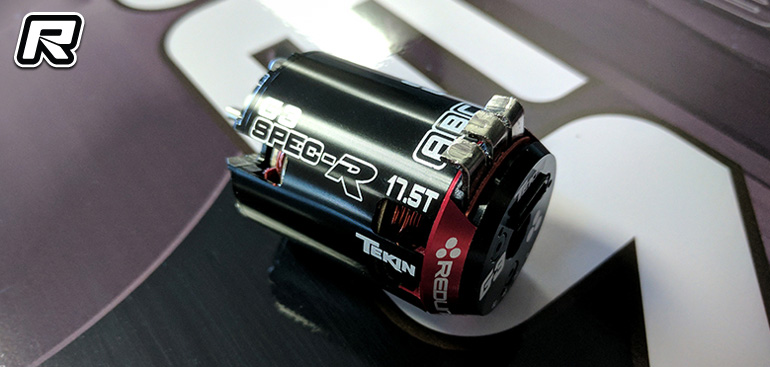 Source: Tekin [teamtekin.com]
---