August 25, 2017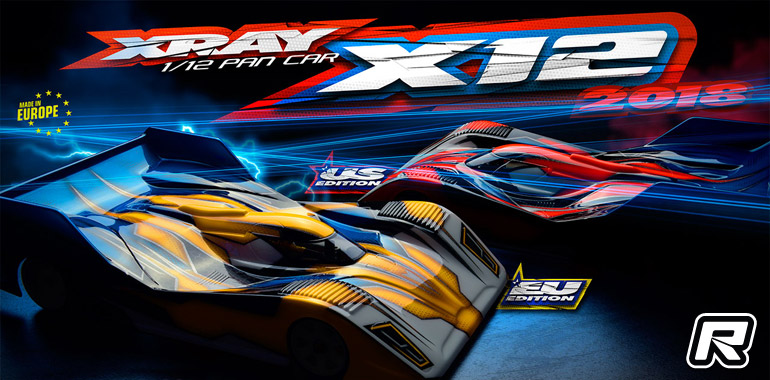 Xray have introduced the 2018 variant of their successful X12 1/12th scale pan car with next year's edition being available as EU- and US-specific variant. Both follow the same design language although they differ in details such as chassis materials and front suspension, making the EU version suitable for very low to high traction conditions while the US version is meant to excel on medium to very high traction tracks as they are popular in the U.S.A..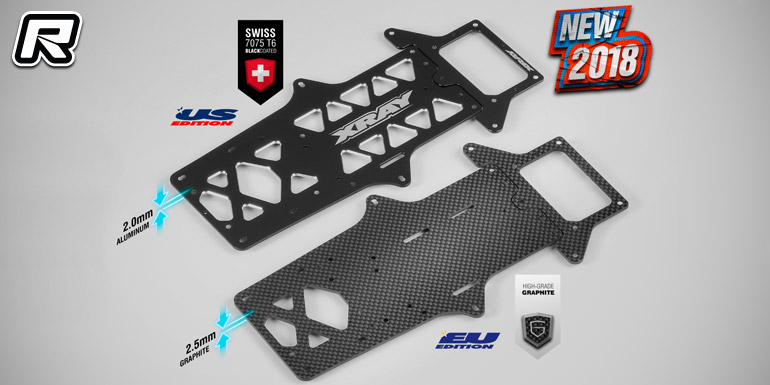 The EU version is based on a 2.5mm carbon fibre chassis that makes for controlled flex and thus giving a maximum of traction and side bite whereas the US car features a rigid 2.0mm alloy chassis and pod plate for improved corner speeds and an overall easier to drive car on high-grip carpets such as CRC's FT2.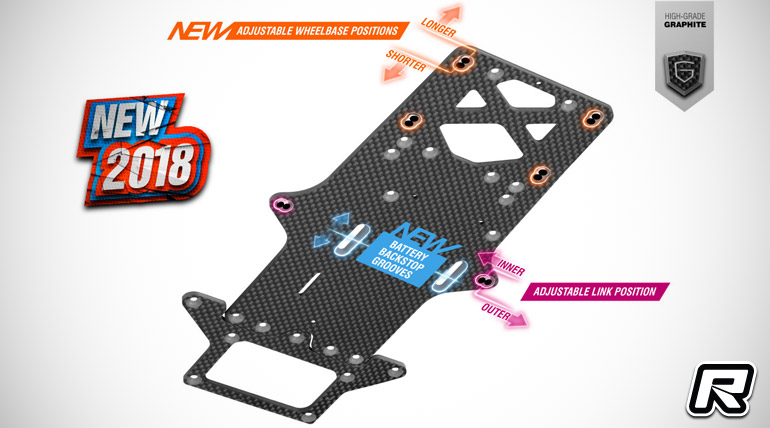 Compared to the X12'17 car the chassis are about 14mm shorter while allowing two wheelbase settings in order to tune the car to open or tight tracks. With the shorter main plate chassis scrub was greatly reduced which results in increased off-power steering and a more consistent handling.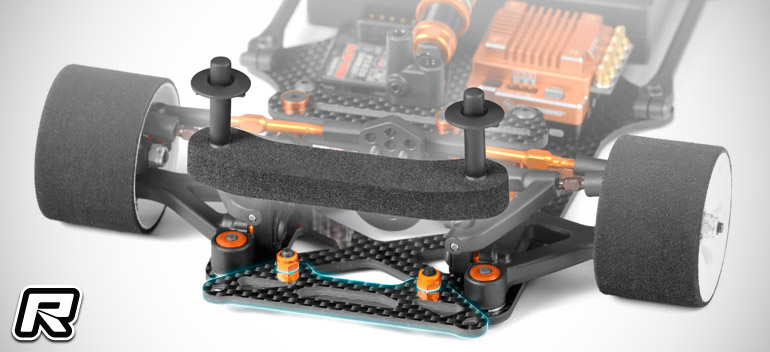 To make up for the shorter overhang a separate carbon fibre plate, that is mounted atop of the chassis, bring the body mounts into the previous position. Coming with the kits is also a specially developed foam bumper to protect both the body shell, chassis and front suspension.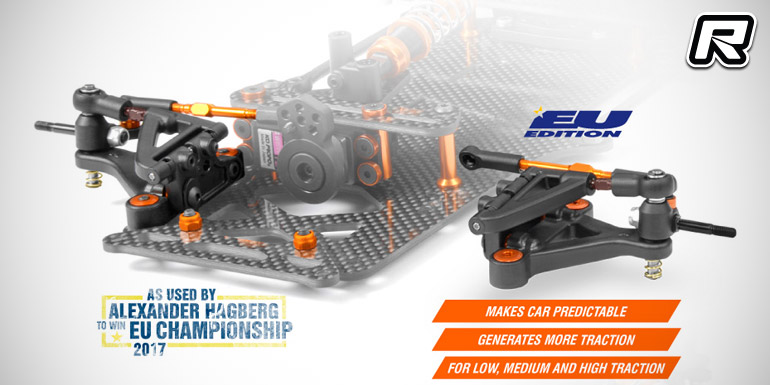 To unleash the car's potential on a variety of tracks the 2018 editions feature two different front ends. The EU version utilises the standard, hard composite all-plastic front end that generates more side bite which is ideal for lower traction tracks while the US front end is made up using sturdy carbon fibre lower A-arms that make the car more reactive in high to very high traction conditions.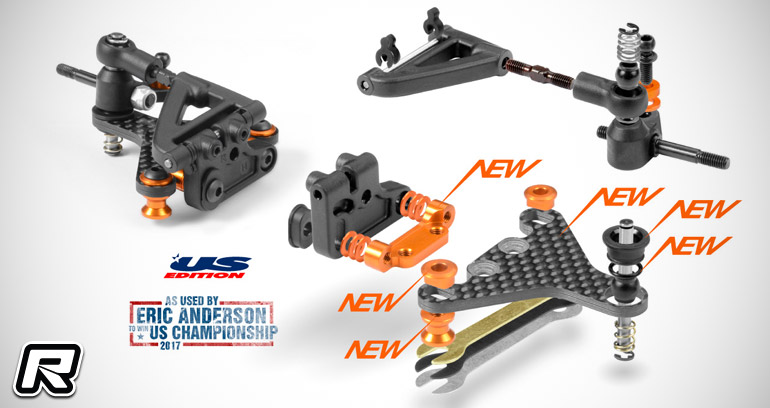 Developed with the help of Eric Anderson the prototype car was able to win the 2017 ROAR Stock title, showing the potential of the new design. Like the conventional front end the US suspension is fully tuneable in terms of caster, camber, reactive caster, toe, roll centre, track width and ride height.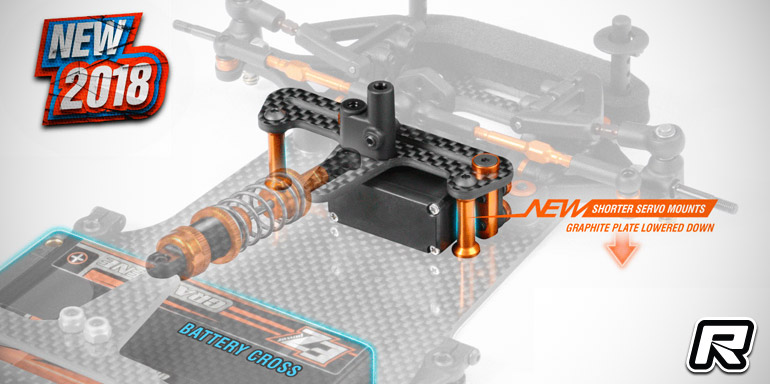 Part of the 2018 package are also shorter servo posts that are 3mm lower for an overall lower centre of gravity as the servo now sits closer to the chassis.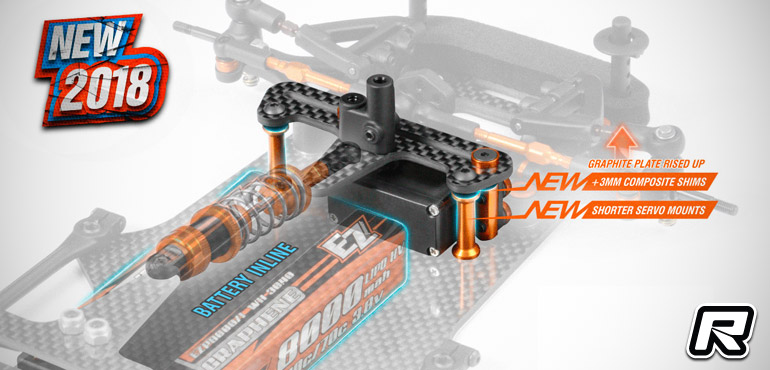 When using the inline battery configuration, 3mm shims will raise the servo mounting plate to make way for the LiPo battery.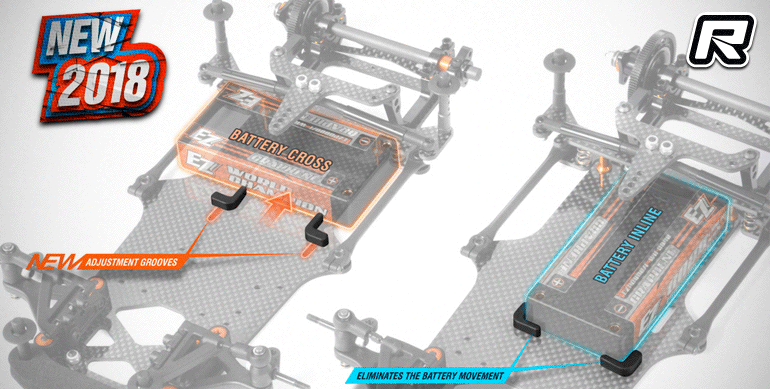 Xray's proven composite battery stops come into play to keep the battery in place both in inline and transversal position with new alignment grooves ensuring a tightly fitted battery pack.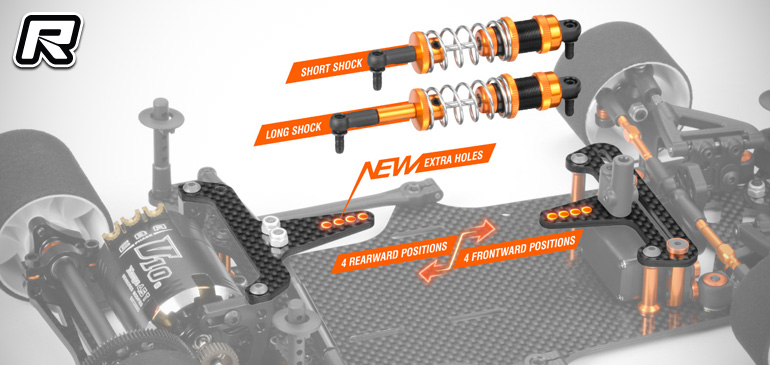 New for 2018 is also a versatile centre shock position with the upper pod plate and servo mounting plate offering four mounting positions to shift the shock forth and back while also allowing to run short or long shock configurations all of which help to adapt the car to various track conditions and driving styles.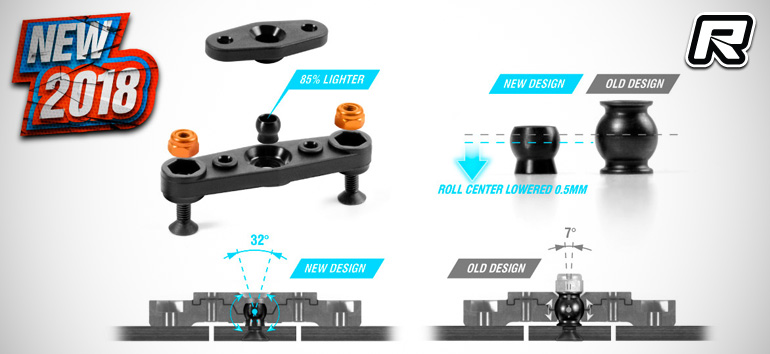 While being in the suspension department, the 2018 variant includes a new pivot brace whose adjustable design helps to achieve a tweak-free power pod movement while also freeing up the overall pod movement for increased traction and sidebite.

The kits are rounded out by a new super-lightweight rear axle that significantly reduces rotating mass while giving improved steering. The differential features high-grade precision carbide balls for the spur gear, hardened and precision-ground D-steel plates, and a premium carbide axial thrust-bearing.
2018 features:
– All-new X12 Uni-platform design with fully interchangeable parts
– All-new EU and US Edition both designed & optimised for particular traction conditions
– All-new EU Edition is optimised for low-, medium-, and high-traction conditions
– All-new US Edition is optimised for high- and very-high traction conditions
– All-new chassis concept features a split design of a 14mm shorter chassis + elevated bumper holder to eliminate chassis touching the track surface, minimising front scrub allowing for increased steering and more consistent handling
– All-new 2.5mm graphite chassis for EU Edition
– All-new 2.0mm Swiss 7075 T6 aluminium chassis & rear pod for US Edition
– Front suspension concept has optimised specs for EU Edition and US Edition
– All-new stiffer front graphite suspension for US Edition gives increased cornering speed
– All-new innovative wheelbase adjustment
– All-new front graphite bumper holder
– Foam bumper improves the durability of the car and protects the front in hard collisions
– All-new lower servo mounts with variable mounting depending on battery orientation
– All-new adjustable-position battery backstops
– All-new frontward/rearward shock position adjustment for more set-up options
– All-new track-width adjustment inserts for US Edition
– All-new tweak-free lower pivot brace
– All-new lightweight graphite rear axle to significantly reduce the rotating mass and improve steering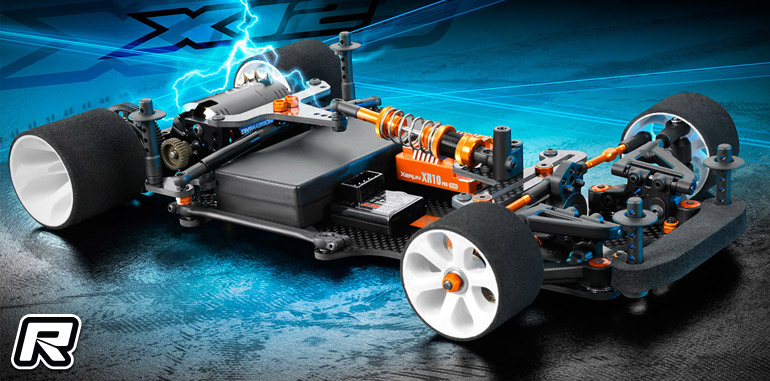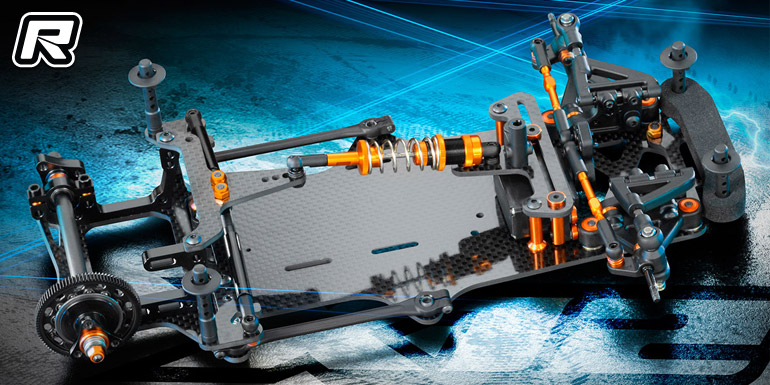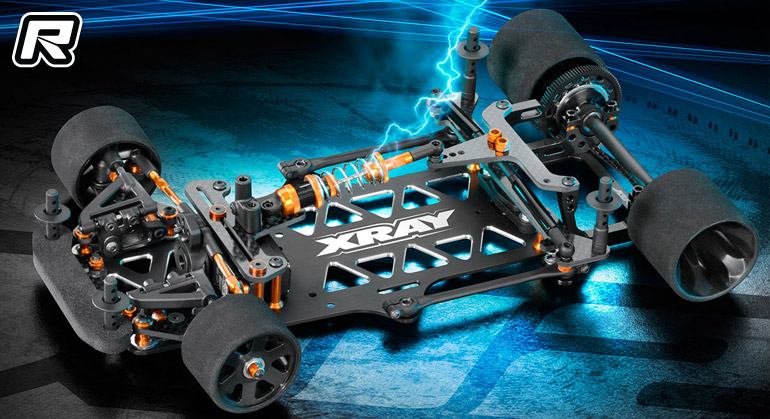 The full presentation can be found here.
Source: Xray [teamxray.com]
---