September 29, 2017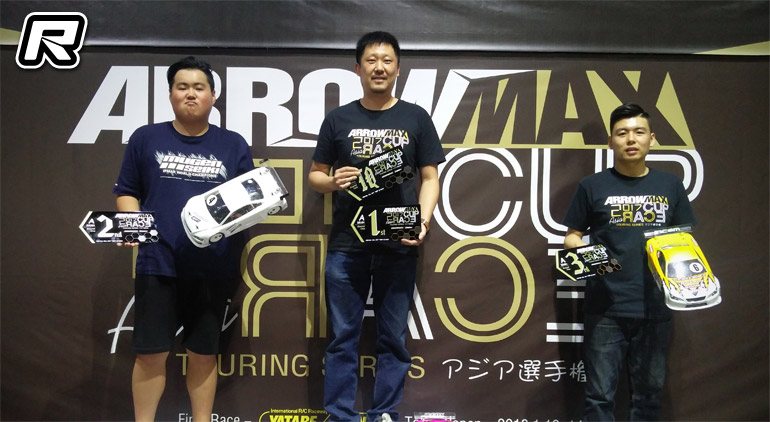 After Guanzhou and Shanghai, the Arrowmax Asia Race Cup travelled to the capital city of China, Beijing. Hosted by INCOM Arena, the beautiful indoor facility would feature high traction black carpet and with the control AM tires being very different with what those at the track were using, it provided a big challenge for all attending drivers. As with the Shanghai and Guanzhou rounds, the Beijing League would also earning a ticket to Japan for AARC grand final. Three classes were run including the Arrowmax 1/10th EP Modified touring class, Dash 13.5T Stock touring Class and the Dash 21.5T Formula class, both Stock and Formula classes would use control motors supplied by Dash.
With a brand new track layout,the race proved to be difficult but fair. In the Arrowmax Modified touring class, local Beijing ace Yunan Liu would TQ the race, and go on to win the finals and became the winner of the round. Second place would go Shen Long with Da Chen rounding out the podium.
Arrowmax Modified A-main Final result:
1. Yunan Liu (China)
2. Shen Long (China)
3. Da Chen (China)
In the hotly contest Dash 13.5T stock class, TQ would go to Hong Kong driver Ka Chun and would also go on to claim victory for the race. Second place belonged to Hao Hao from DaiLeng, the youngster certainly set to become a force to reckon with. Third place went to local driver Fei Yu.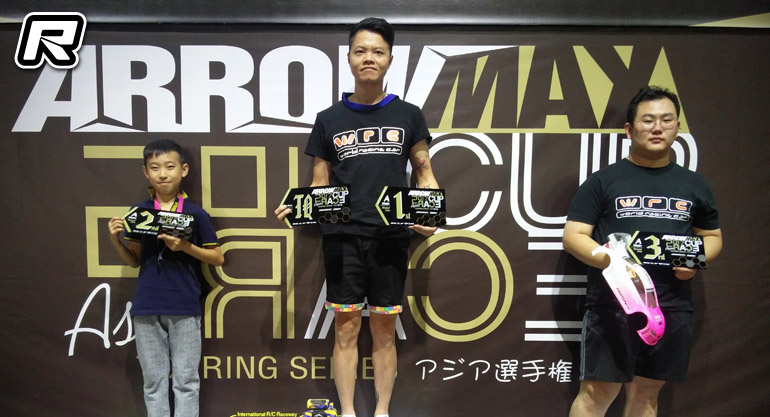 Dash 13.5T Stock A-main final result:
1. Ka Chun (Hong Kong)
2. Had Hao (China)
3. Fei Yu (China)
In the Dash 21.5T Formula class, Hao Hao would edge out the other drivers and claim TQ for the class, however he would again lose out to Ka Chun in the final and have to settle for another second place. Third place went to another youngster, all the way from Ha Er Bin, Wang Shan.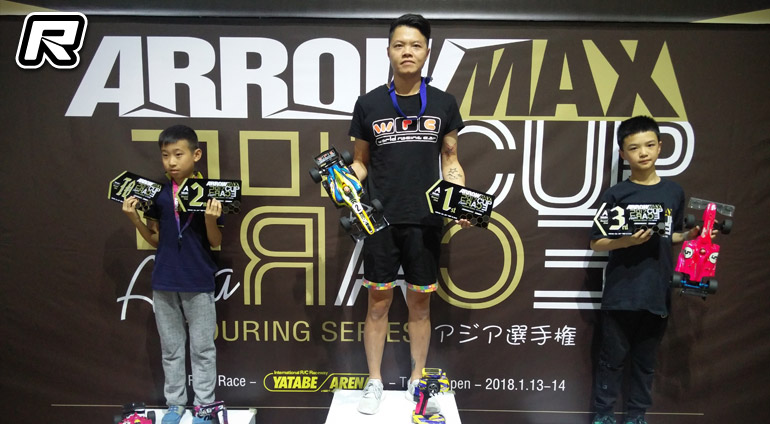 Dash 21.5T Formula A-main final result:
1. Ka Chun (Hong Kong)
2. Had Hao (China)
3. Wan Shan (China)
Source: Arrowmax [arrowmax-rc.com]
---