September 8, 2017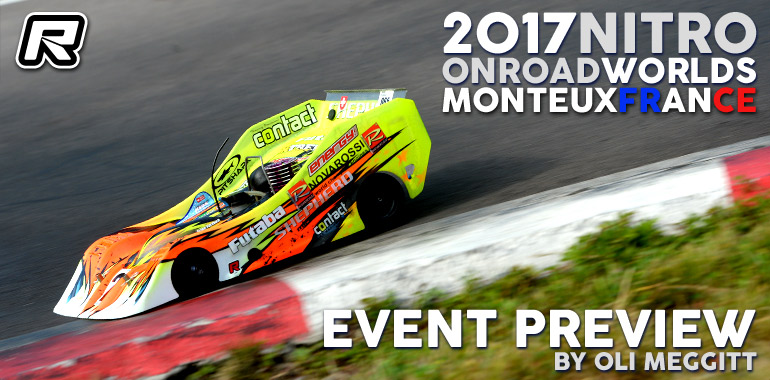 The 1/8th Nitro Onroad World Championships has a certain special feel to it. As the oldest class in RC racing, the 'formula one' of our sport is a highly competitive class and the coveted title will be awarded for the twenty first time next week. After a slight lull in nitro on-road racing, the last few years have featured some exciting and close competition, with an interesting mix of drivers and manufacturers really bringing the class to life once again. I've had the opportunity to watch most of the teams throughout the last couple of years from my enviable position of overseeing the ENS championship, and that's the experience I've drawn on to review the contenders and challengers for this year's World title.
Shepherd
Starting off with the defending Champion, Simon Kurzbuch has remained solidly at the top of the class since his emphatic win in South America two years ago. The Swiss driver's preparation and dedication to the class and his quest to become the first back-to-back champion since Lamberto Collari has been nothing short of impressive. Maintaining his whole race package over the two years will have helped too, allowing him to focus on the minor details rather than wholesale changes. At every race, the Novarossi-backed driver has proved to be a contender, with ENS Mulhouse 2017 being perhaps the biggest blot on his copy book. But, true to form, he put this behind him, learnt from it, and moved back to the top of the charts very quickly. A solid pit crew led by his father also provides stability and could be crucial during the hour-long final. Don't forget to check out the interview I did with Simon looking ahead to his title defence here on Red RC.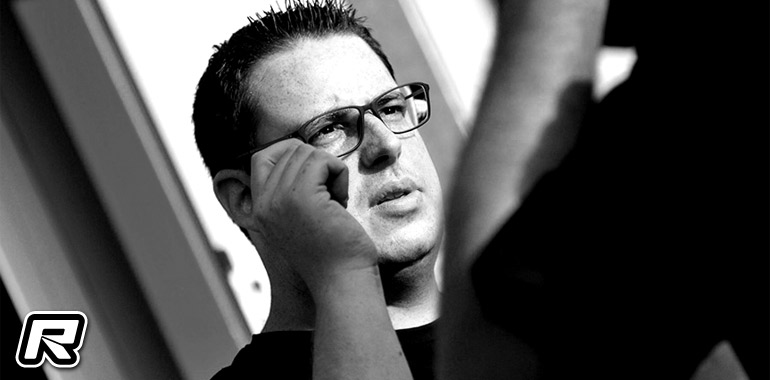 Also in the Shepherd team and worthy of a mention is German driver Lars Hoppe. Lars has developed a bit of a reputation as a dark horse – quietly going about his business and securing good results with some almost stealth-like driving in the longer finals. Moving to the World Champion team this season was an interesting move, often a change can take a while to adapt to but Lars' results showed little sign of being affected and peaked recently with a podium result at the ENS round in Aigen. Off the back of this success, the Reds Racing powered driver will go into the Worlds with a positive mind-set. Of course, having the Shepherd crew in the pit lane will also provide an important pillar of support.
Infinity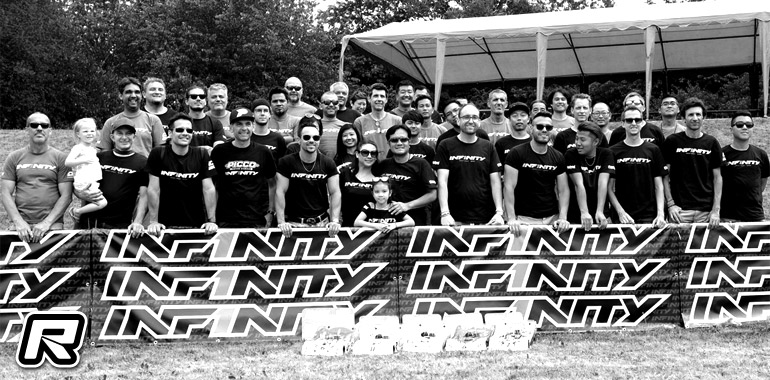 On paper, by far the strongest team line-up probably ever in RC racing sits with the new Japanese brand. The Infinity team arrived with a bang two years ago, snapping up a number of the top drivers across multiple disciplines. Approaching the sport in a very different way to the established players has worked well for them, though, with extensive test and development sessions taking place at both their Asian base and in Europe, allowing quick development and testing of the car.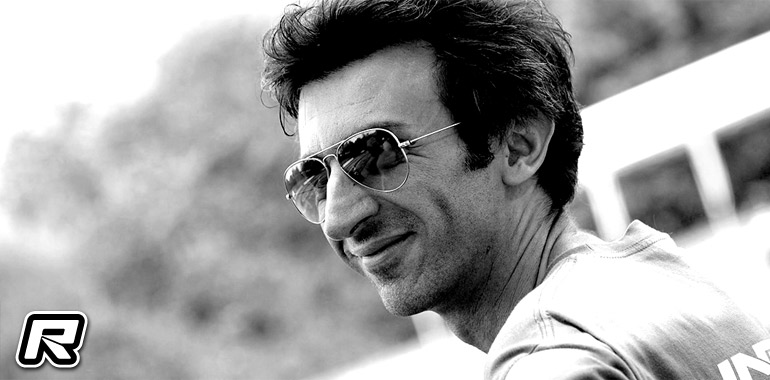 The obvious stand-out drivers on the team are the Italian pairing of Lamberto Collari and Dario Balestri. Collari, already a nine-time World Champion in this class, has followed a slightly different preparation routine to most other top drivers, focusing on private testing and smaller events as he works through his detailed process. It would be poetic for one of the most famous names in our sport to capture a world title in a fourth decade, but the Italian Master will certainly have his work cut out. I think it's fair to say that the days of him having an out-right speed advantage are behind us, but his preparation and experience of the long World Championship finals have the potential to keep him well in contention.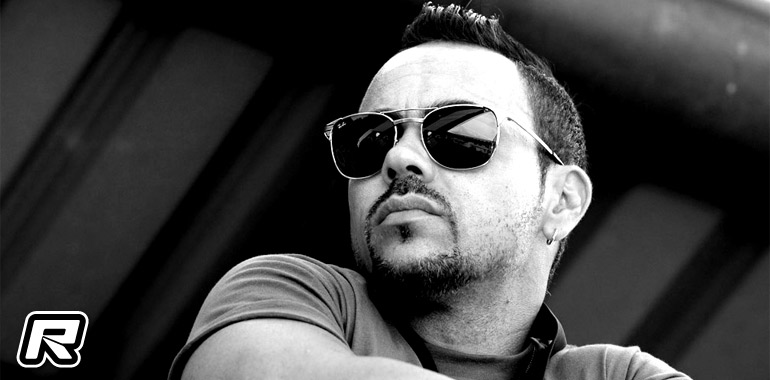 Compatriot Balestri made the move to the Infinity squad for 2017, and instantly appeared more relaxed in his new home from the start. A pit lane crash at the end of the final at the ENS in Ettlingen shouldn't put a dampener on what has been an excellent drive for Dario and his Max Power engined machine, as the gap to winner Kurzbuch had been notably narrowed over the weekend.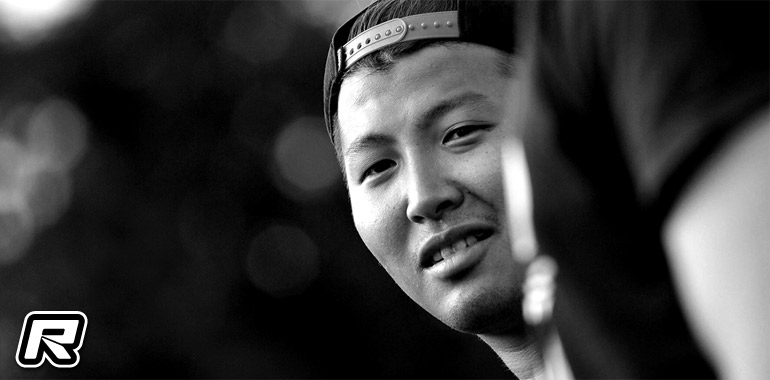 A driver who will be competing at his first 1/8th World Championship after picking up the class only this year, electric World Champion Naoto Matsukura will be one to keep an eye on too in the Infinity camp. Mechanical issues robbing us of seeing his pace over a full long-distance final at both ENS events he has contested, his outright speed is not in question and, if there were bookmakers taking bets on the event, I'd expect the odds you'd get on Matsukura to win the Super Pole shoot out would be very short.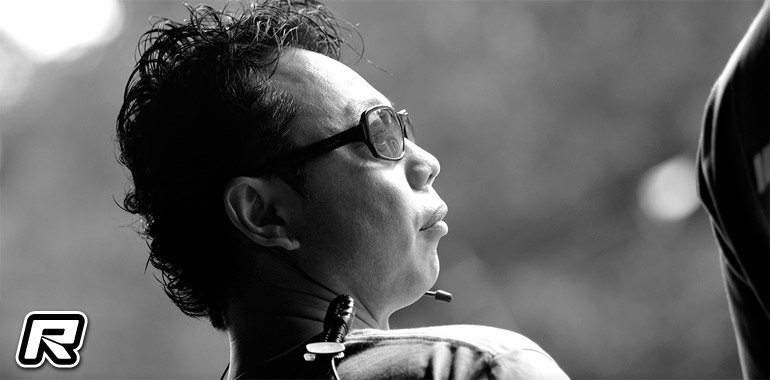 Takaaki Shimo is another new recruit to the star-studded squad, the Japanese OS-supported driver has taken on an important role in the development of the Infinity platform and was favourite for the World Title four years ago at his 'home' track of Kei-Tune in Japan, where he ultimately finished second, and followed that up with another runner up finish in Brazil last time. Perhaps it will be third time lucky for Shimo?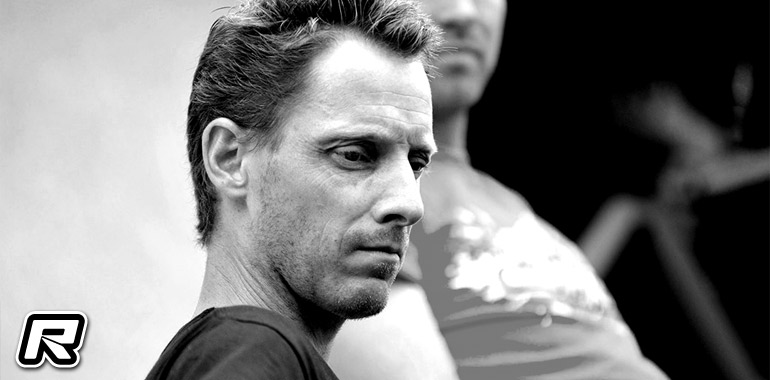 Jilles Groskamp may not be a name you'd expect me to feature on this list, but two podium finishes from his three ENS races this year has demonstrated his resolve and fantastic ability to adapt in the longer finals. Even himself admitting that normally qualifying isn't his forte, the longer IFMAR qualifiers could well play into his hands, and of course the 'Christmas Tree' finals are places where tyre and fuel strategy really play out and may well make the popular Thailand-based Dutch driver a threat when the final chequered flag falls.
Serpent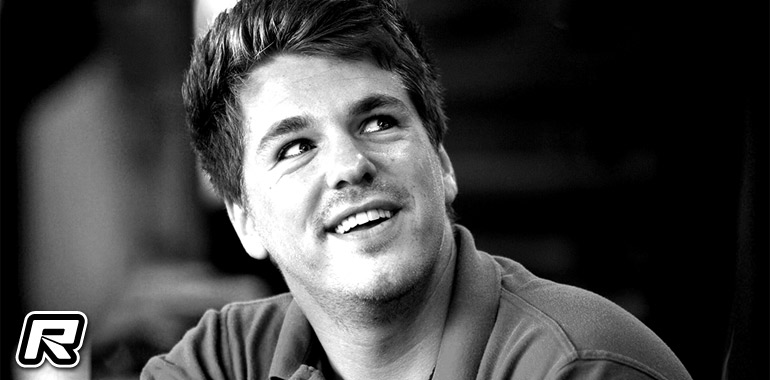 A pretty mixed team from the Serpent factory. Dominic Greiner won the 1/10th IC World title last year in Italy, and despite being best known for his 1/10th exploits, has established himself as the de-facto team leader. However, the German does appear to carry the title of "Mr Unlucky" in recent years, with many strong performances ended by a minor mechanical issue. Thankfully, in 2016 he got his bad luck out of the way ahead of the Worlds and he'll be hoping to do the same for this year's 1/8th scale event.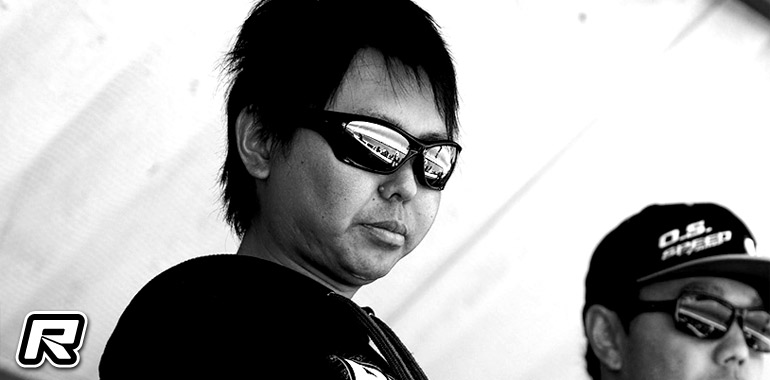 Also expecting to feature at the sharp end of things will be the Sahashi brothers. With Tadahiko, the 2013 World Champ, and Yuya, a podium finisher in 2015, not having made a trip to Europe as part of their preparation, it's difficult to guess where they will stack up in the competition. Their out-right speed isn't in question though, as the OS-supported pair have conducted an extensive testing program at home in Japan.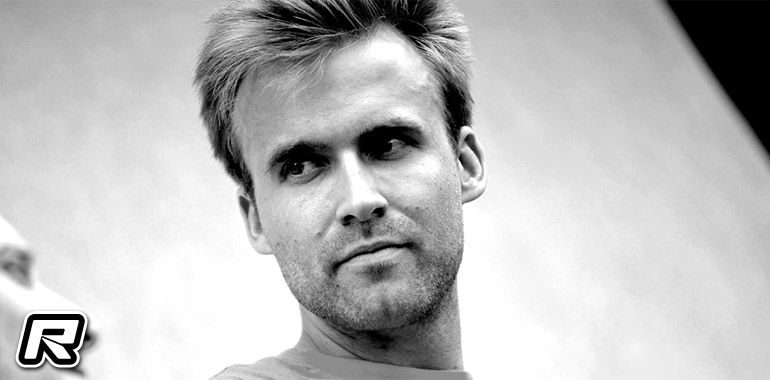 Backing up Dominic and the famous brothers is a strong raft of drivers, with Merlin Depta time and again proving his speed and making numerous international A Main appearances. Like Dominic and the rest of the team, he'll have his hands on the production version of Serpent's latest 988 car, the orange squad being the only major team to announce a new car before the World Championship (but expect most of the others to be running new parts ahead of announcing their '2018' platforms soon after the event). Merlin could well be one of those drivers to keep an eye on – a very good chance of making the main final, and hope to benefit from others mistakes to move up the final ranking order.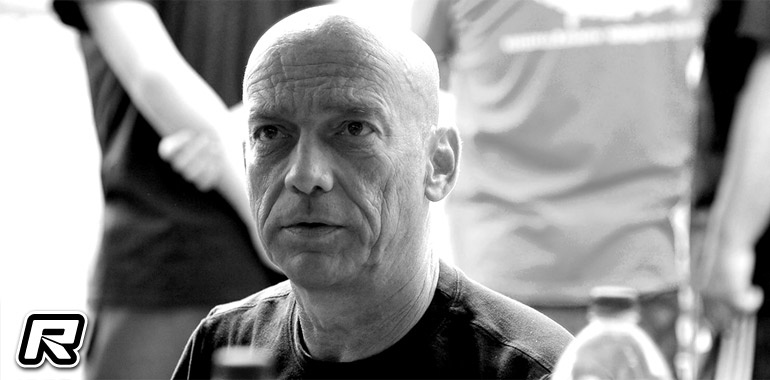 Also as part of the Serpent team will be lead designer, Michael Salven. The former 1/10th Nitro World Champion (and German Champion of 2016, losing his title to team mate Greiner a few weeks ago) may not be challenging for the win this year, but providing his usual great support to the team won't go un-noticed within the paddock area and his experience could well be what it takes to get one of his team's drivers onto the top step of the podium.
Xray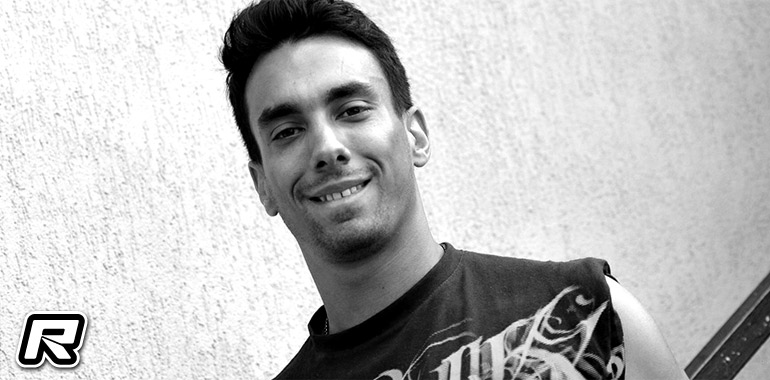 The show-down most I think are expecting for the title – Kurzbuch vs Coelho. Bruno Coelho has become the stand-out RC driver of this generation, with major wins in practically every class and a World Championship title in electric off-road. A totally re-invigorated nitro programme in 2017 has seen the Portuguese driver working closely with his Italian team-mates and the Italian Xray distributor and yielded immediate results. It took a while for the communication between driver and pit crew to be worked out – ultimately costing him a win at ENS Ettlingen, but with that now behind them he remains a strong favourite for the title.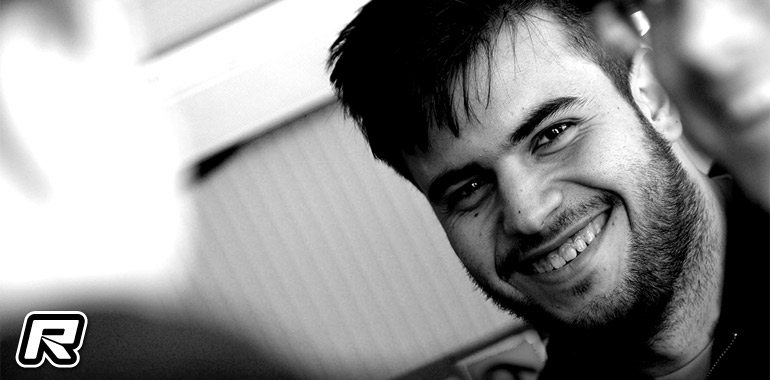 Alongside Bruno will be Alessio Mazzeo. A podium finish at the 1/10th IC Worlds last year, when driving for Serpent, the Italian has adapted quickly to his Xray rides, and works extremely well with Coelho. Whilst he probably doesn't have the speed as Bruno, he has a huge amount of experience in the nitro classes, which really could count when we get to the hour-long Main event.
Mugen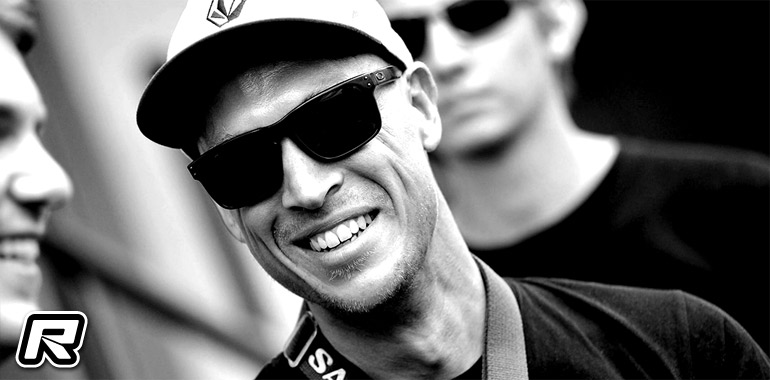 Robert Pietsch, the 2011 World Champion, leads the team running the car he is also responsible for designing. With his 2017 focus being split somewhat as Mugen also launches themselves into the electric on-road market, the Picco-backed driver has still managed to maintain his nitro programme and has regularly shown his speed throughout the season.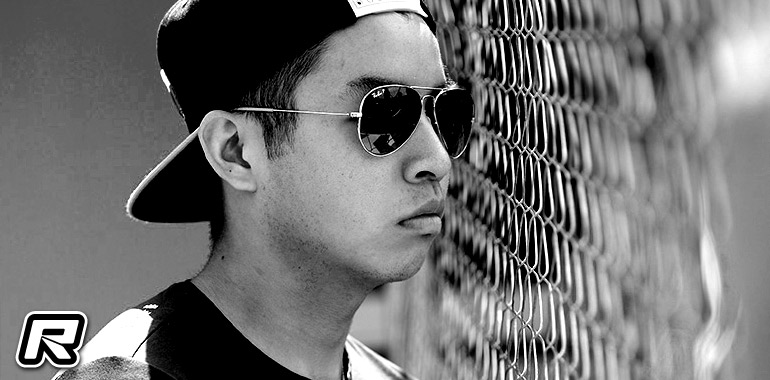 Admittedly, the Mugen team isn't as deep as some of the other major factories, with Pietsch's likely wing-man to be US national champ JJ Wang. The Chinese-American driver just missed out on making the Main Final in Brazil, and his move to focus on his college studies in the US has allowed him to race a little more state-side.
WRC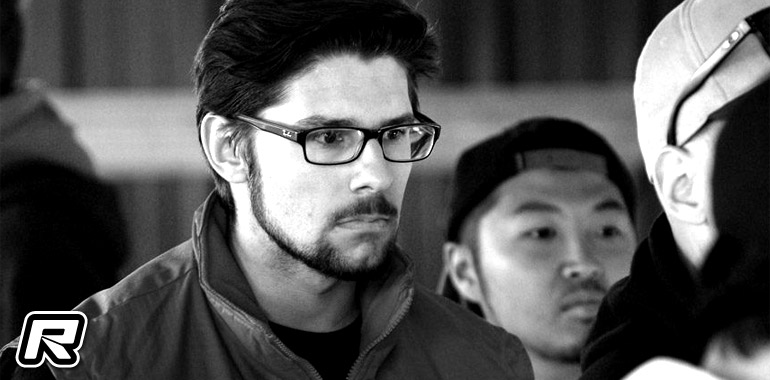 The WRC team is headed up by two very different drivers. Toni Gruber has now established himself as a name at the top of on-road nitro racing after finishing third overall in the 2016 ENS Championship, then taking the 2017 1/10th EFRA Euros title. Prior to the Euros, he conducted a busy testing program for both 1/10th and 1/8th at the Aigen circuit, as the key part of his World Championship preparations.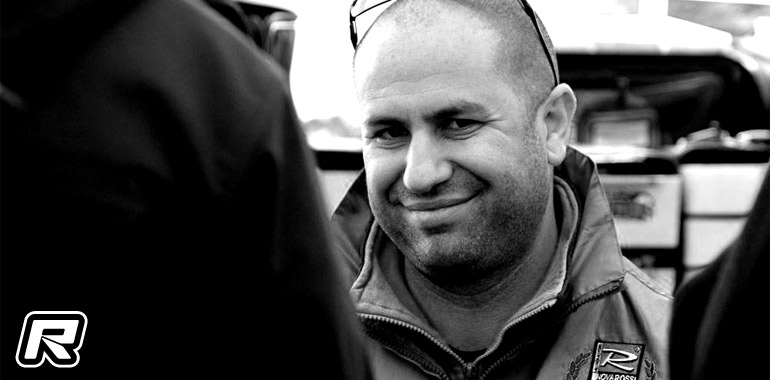 Alongside the quiet German is one of the most well-known faces in the pitlane, Daniele Ielasi. The Novarossi figurehead spends much of his time now focussed on his Ielasi-Tuned business and is regularly seen in a support role in the pitlane for any of his team or customers. But he keeps his thumbs from getting rusty with regular races too, and taking some strong results at the Italian Constructor Championship and EFRA GP Series has stifled any rumours of him officially hanging up his transmitter. Ielasi is one of the names that you wouldn't normally consider putting into the pot for a podium finish, but he's someone you could never count out either!
Capricorn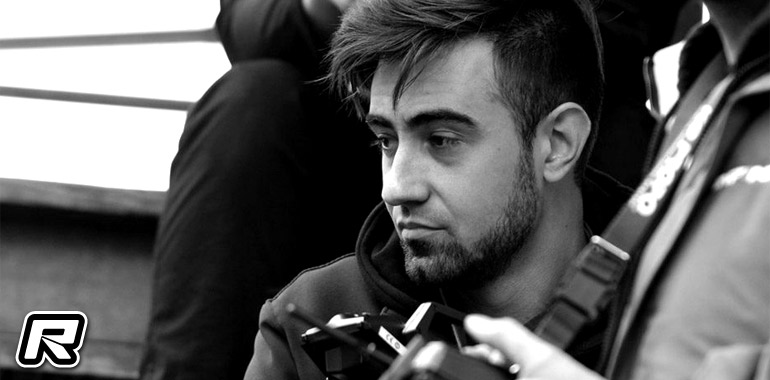 Losing long-term and multiple Worlds A-Main driver Dario Balestri at the end of 2016 was a blow for the Italian marque, but that has perhaps allowed the team to re-focus their efforts. With Brit Kyle Branson, Dutch expert Rick Vreilijnck and European Champion Robin D'Hondt still posing a formidable factory team line up, you can't rule out the red cars by any means. With all three having the experience of multiple World Championship events, expect them to get on quietly and are another group of drivers where flying under the radar may remove some pressure and allow them to flourish.
ARC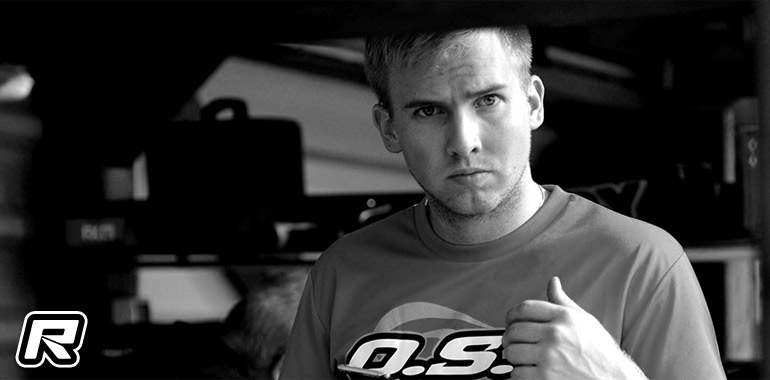 Three strong, if somewhat under-rated drivers, head the ARC line-up for the Worlds. Silvio Hachler, close friend of current champion Kurzbuch, is often overshadowed by his more decorated countryman. However, the likeable OS-supported driver has speed and being out of the limelight may well play to his advantage when it comes to the pressure of the big event. John Ermen was one of the first adopters of the pit-to-driver radio communications, which will be allowed fully for the first time at this year's World Championships. It may not sound like much, but having the experience of working like this with the pit crew will really be useful when others may try to adapt or adjust to the system throughout the event. Taking that aside, John has also proven himself to be very quick, and the fuel mileage he can often make with his Reds Racing engine will really come into play in the longer finals.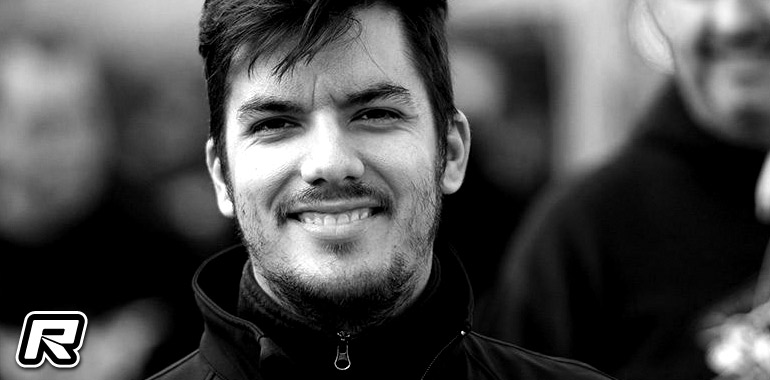 Rounding out the ARC A-Team is Andrea Pirani. His speed in 2016 was noticed by many up and down the pitlane, and it was ARC who secured the Italian's services. More strong results in 2017, albeit largely on home Italian soil, have shown that for Pirani, the team change has not cost him any pace.
My Predictions
With all this said, who am I expecting to see come out on top?
As I've alluded to already, I think the battle will probably be between Kurzbuch and Coelho, with Balestri and Collari potentially adding their names to that mix as well if things do all go as expected. Despite all the testing (both at the track or at other venues and races), no-one really knows how the track will evolve during the ten-day long event. If it turns out to be favour tyre and fuel strategies, look to the likes of Sahashi, Shimo and Pietsch, or even Hoppe and Groskamp to join that list. However, if the race comes down to outright speed, I'd be moving my money towards Matsukura and Greiner.
And yet, anything can happen in an hour-long final. Speed in the seven-minute qualifiers (meaning everyone will need a fuel stop in every qualifying heat) will have little bearing on the overall outcome when we take an hour long race with, I'd expect 4:30-5:30 fuel runs and one or even two full tyre stops. Even once the Main Final grid is set after that second Semi Final on Saturday afternoon, you'll still have a list of ten drivers which, at the very worst, will be capable of making the podium, if not challenging for the outright win.
So much can go wrong to stop you winning a World title; with such a competitive class and field you'll need absolutely everything to go right to stand a chance.
You can follow Red RC's full event coverage from the 2017 IFMAR World Championships on our dedicated event page from Monday the 11th of September.
About the Author: Oli Meggitt is a race organiser, announcer, RC racer and has also been known to stand and talk in front of a camera. 
The views and opinions expressed in this column are those of the author.
---