September 28, 2017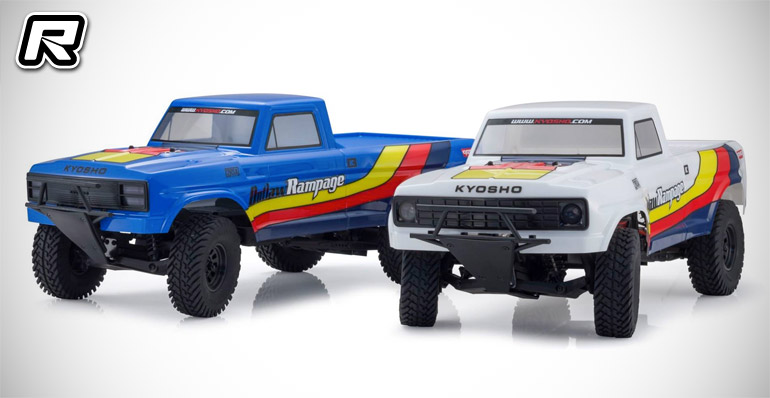 Following earlier teasers, Kyosho have finally introduced the new Outlaw Rampage Desert Racing Truck. Bringing a new dimension to R/C cars which incorporates real truck components in a 2WD scale truck. With a new chassis designed from the ground up, the underbody features double wishbone suspension on the front with a link system suspension on the rear in combination with the long stroke of high volume aerating oil shocks to deliver a standard of performance worthy of a 2WD trophy truck. Heavy-duty drive system realises high durability and reliability and is designed to handle high loads with its 32-pitch counter gear and diff gear with slipper clutch to manage sudden load changes from landings etc. With a power centre combination consisting of the newly developed 'G15' brushed motor and large capacity Vortex WP Brush ESC 45A, the dynamic performance of the Outlaw Rampage is matched by its stunning 1970-80's trophy truck style with pre-cut and painted body with decals applied.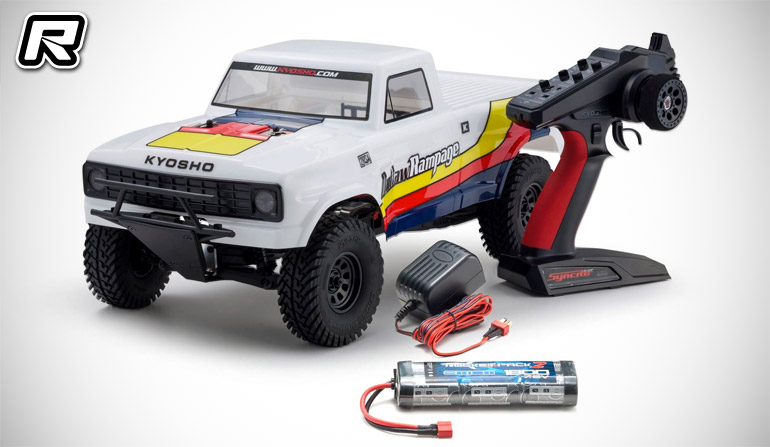 Features
– Add 4 x AA size batteries for the transmitter and charge the battery for the chassis and this factory-assembled Readyset (RTR) is ready for action.
– Steering mechanism with slider system makes efficient use of narrow space and is easy to assemble/disassemble by connecting the ball link.
– Front bumper features 3-piece structure that protects the chassis from hard impact.
– Newly developed 15-turn 'G15' brushed motor delivers exceptional power and speed.
– Pre-cut and painted body complete with decals applied recreates the image of '70's and '80's trophy trucks.
– Optional LED light unit (for 2 light:No.97054-2,for 4 light:No.97054-4) can be easily installed.
– Includes 2.4GHz Syncro KT-231P+ transmitter. Features throttle endpoint and steering dual rate setting.
– Equipped with Vortex WP Brush 45A ESC that boasts a maximum continuous current of 45A.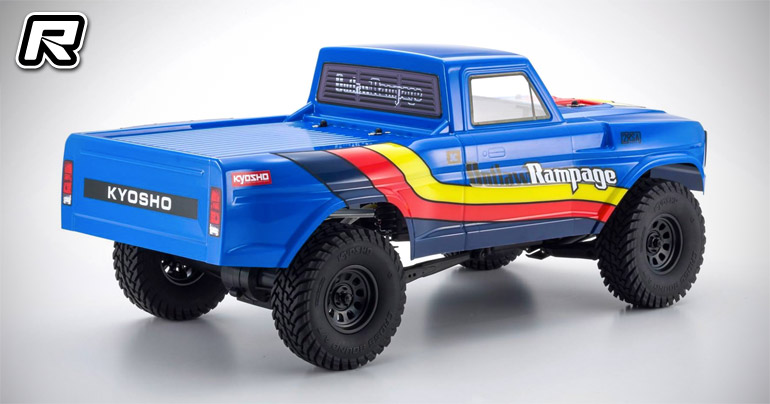 Specifications
Length 555mm (with body)
Width 262mm (with body)
Height 231mm (with body)
Wheelbase 335mm
Tread (F/R) 204mm/204mm
Tires (F/R) 108×38mm
Gear Ratio 12.65:1
Motor 15 turn 540 type (G15 motor)
Weight 2,000g approx.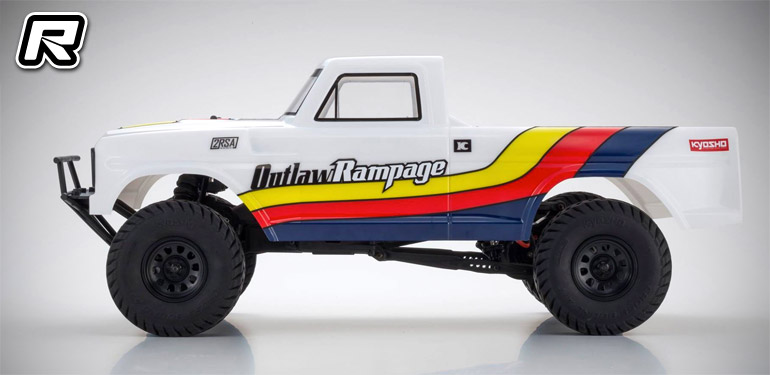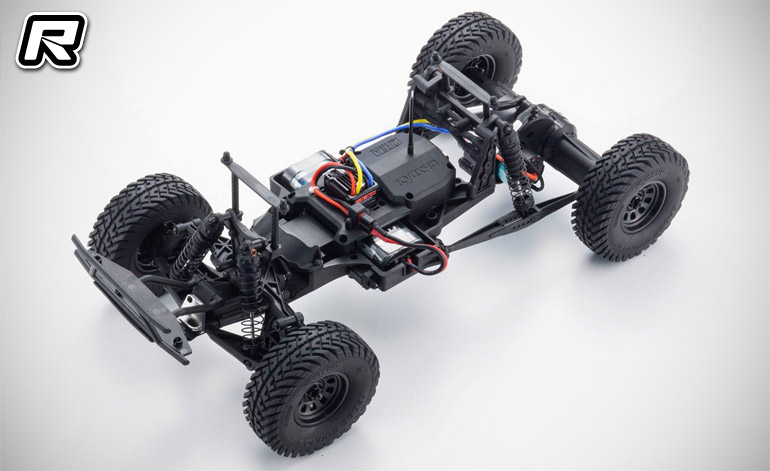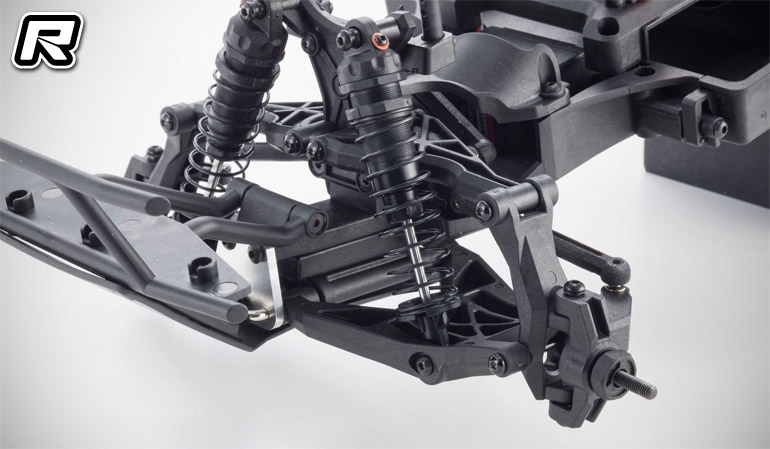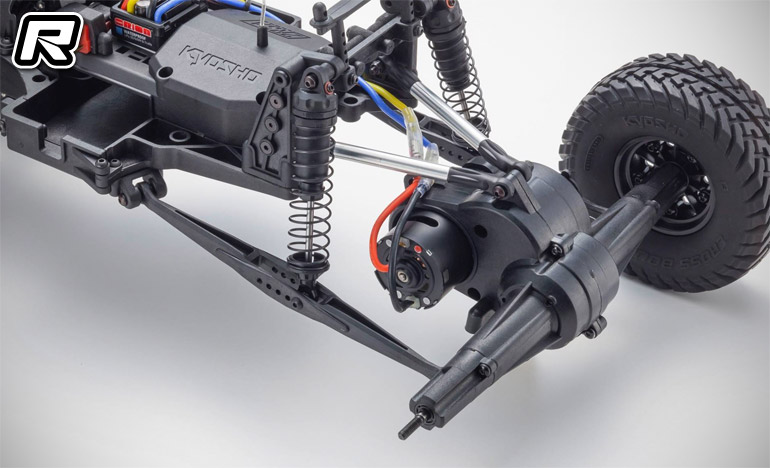 Source: Kyosho [kyoshoamerica.com]
---