September 1, 2017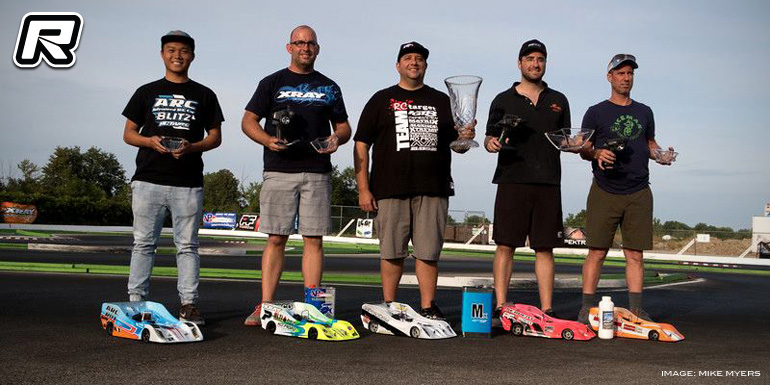 The Great Lakes Challenge was held recently with this year was the most competition for a few years, providing very tight racing in all classes. In the 1/8th class the fight for the TQ was very close. DJ Apolaro TQ'd three of the five rounds beating out Joaquin Desoto Jr by only 4 tenths. He also set the new track record with 18 laps in 5:05.561 and the top 5 after qualifying would be DJ Apolaro, Joaquin Desoto Jr., Paolo Morganti, Paul Lemieux and Ralph Burch.
In the Sedan class, DJ would TQ four of the five rounds and get the overall TQ, again setting a new track record with the only racer to do 17 laps in 5:15.196. Behind DJ Ralph Burch, Mike Swauger, Paul Lemieux and Scott Kimbrow would complete the top 5 results.
In the 1/8th finals, DJ Apolaro did not even get in 1 lap. Making contact with Joaquin Desoto Jr. on the first lap the rear shock broke. His pit crew could not find the issue and he drove with this issue for around ten minutes until he could not drive anymore. His crew finally found the issue and fixed it, but by then it was too late to give any type of charge for a podium and so DJ would retire the race early around the half way mark. In the end Paolo Morganti would pull off a great race to take the win from Joaquin 2nd and Mike Swauger 3rd.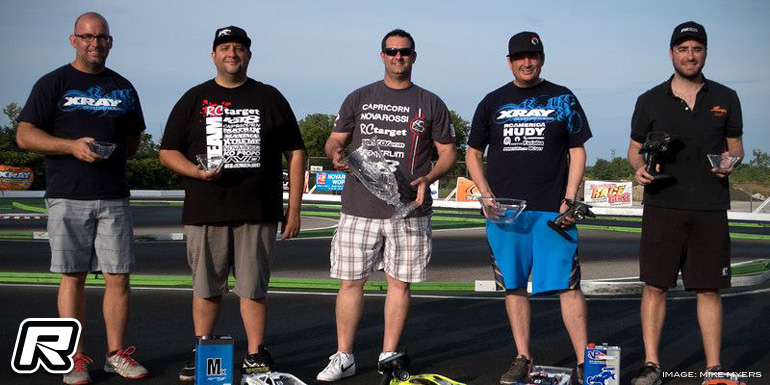 In the Sedan finals, DJ had a good battle with Paul Lemieux. Apolaro checked out to an early lead of 4 second, however he rolled the car by riding a berm. This allowed Paul Lemieux to catch him and the two started nose to tail racing. Every turn DJ was having to guard this 1st position and not let Paul get by. Not making any mistakes the pair got to the first pit stop and that went better for DJ than Paul. This gave Apolaro a little breathing room and through traffic the two got close together again. After a couple of swift pit stops Apolaro was able to take control of the race and never lost the lead. DJ would go on to make one more mistake and this made the race interesting again. Paul and DJ again were racing with a close gap until Paul made a mistake and this allowed DJ to just drive smooth till the end ti take the win from Paul Lemieux in 2nd and Paolo Morganti in 3rd with a great overtake move with less than one minute to go.
Source: Capricorn [capricornrc.com]
---