September 11, 2017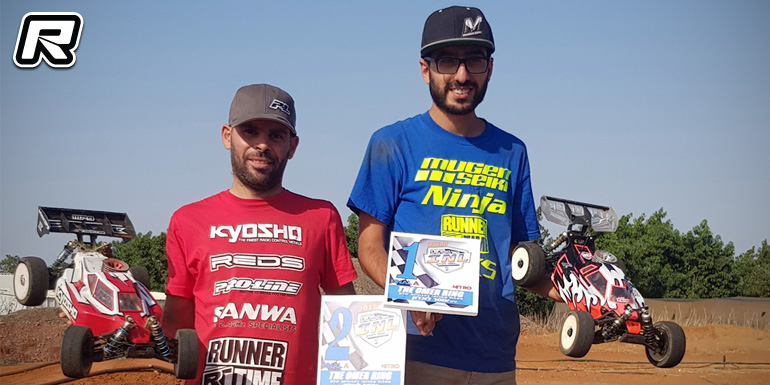 The opening round of the 2017/18 Israeli League was held the Omer Ring track in hot weather conditions. After the four qualifying rounds it was Yaniv Sivan with the TQ and he would start into the A-main from pole position with a hard-charging Ofir Avitan behind. Both were changing positions and meanwhile Ido Carmon, Gil Harush, Aviv Maymon and Tal Siles were battling for 3rd position. Tal Siles had a damper issue but kept going as Gil Harush ran into mechanical issues, causing him to finish the race early. Up front Yaniv Sivan had engine troubles but he was able to finish the race on the 2 spot while Ofir Avitan, after some flawless driving, brought home the win as Ido Carmon secured the final podium spot. Also 9-years old Harel Senderov in 5th and 11-years old Ofik David in 8th place really excelled in the final.
Final results:
1. Ofir Avitan – Mugen/O.S./Pro-Line
2. Yaniv Sivan – Kyosho/Reds Racing/Pro-Line
3. Ido Carmon – Kyosho/Reds Racing/Pro-Line
4. Tal Siles – Mugen/O.S./Pro-Line
5. Harel Senderov – Xray/Alpha/AKA
6. Aviv Maymon – Kyosho/O.S./Pro-Line
7. Amit Bublil – Team Associated/Alpha/HB
8 . Ofik David – TLR/Bullett/Pro-Line
9. Gil Harush – Kyosho/Reds Racing/Pro-Line
10.Meir Azulay – Team Associated/Team Orion/Pro-Line
Thanks to Yaniv Sivan for the report.
---