September 11, 2017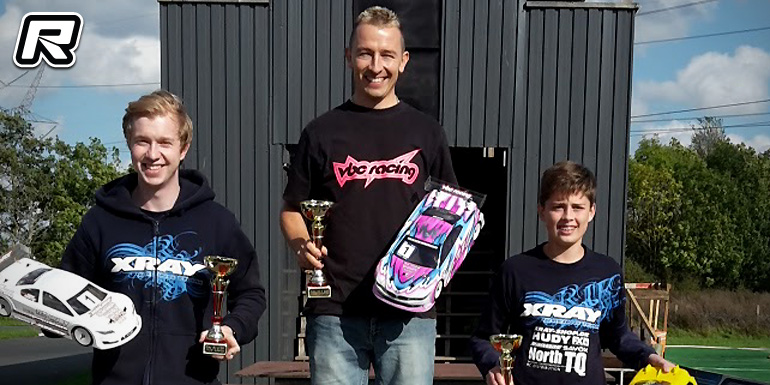 The final round of the Danish Electric On-road Championship was held in Odense over the weekend. Saturday's practice was pretty much washed away and only a handful of drivers tried to tackle the track with prepped cars. Sunday then started off with two round of controlled practice but unfortunately the track was still moist so track activity would be limited. With this being the championship decider Mike Gosvig and Kevin Nielsen were both keen to score maximum points, as they went even into the final round, but it was veteran racer Soren Boy Holst, who only has some sort of a practice season in 2017 but already won the Glostrup round of the nationals and the Hot Race Summer Cup, who stamped his authority with his VBC Racing car by taking the pole position for the triple A-mains. His TQ also meant the oh so important extra point was taken away from the championship contenders.
The opening A-main was all smooth sailing for Soren who left behind Mike and Kevin in 2nd and 3rd, the latter two separated by only 3/100th of a second. A2 was pretty much a blueprint for the man up front with Soren locking up the day's win with a victory in the second main while Mike struggled, making way fro Kevin Nielsen and Patrick Danielsen. With the two championship contenders tie on results the stage was set for a dramatic final A-main. Soren got a great start but made a roll on a curb and had to wait eight seconds for marshalling. He dropped back and had to fight his way up to 4th place overall, were he would later end four seconds behind the leader. Up front Mike was now in the lead with Xray team mate Kevin right behind him and so the pressure was on Mike for every second of the 5-minutes final but the two stayed like that until the finish line, handing Mike the runner-up spot from Kevin in 2nd.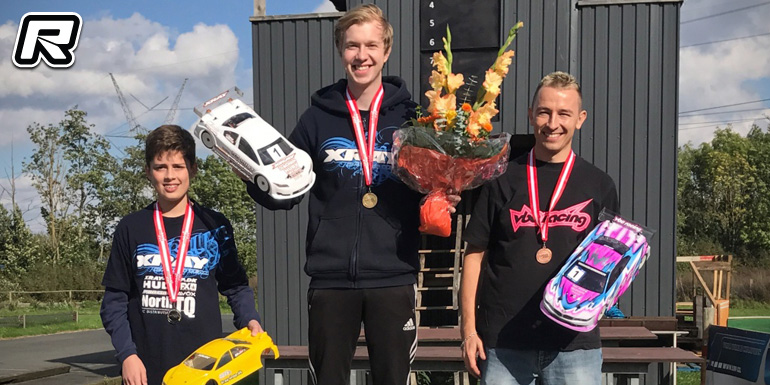 Overall in the championship it was Mike Gosvig who wrapped up his 23rd national title from Kevin Nielsen in 2nd and Soren Boy in 3rd.
Thanks to Soren Boy Holst for the report.
---