September 8, 2017
Round 6 of the Xray Racing Series Greek was held at the Fanatix Racing Track in hot weather conditions. Again a good amount of sign-ups, despite the perfect beach party weather, made for close racing and in the Modified Touring class it was Papachristos with the TQ and win in all finals. A surprise 2nd place went to Nikolakopoulos with Diamadis in 3rd, making it an all-Xray podium.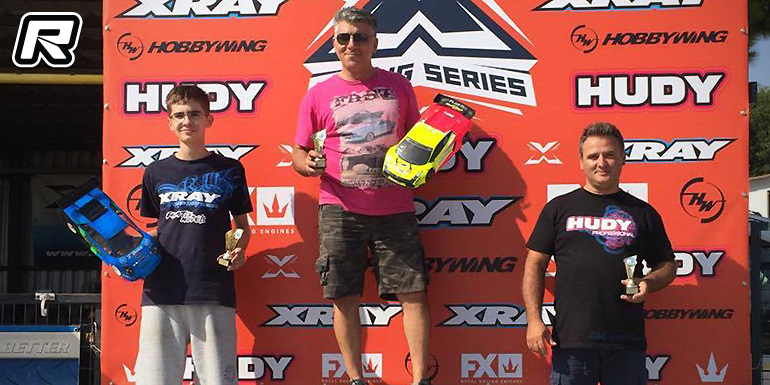 The 17.5T Blinky Touring class saw a great race between old and young Papadopoulos (Xray) and Ioannidis (Xray). Young gun Ioannidis tried very hard with exceptional driving but finally experience won. Papadopoulos managed to make a great move in the last minute of the final leg and won the race by less than a second. The 3rd place went to former XRS champion Kazoglou (Xray).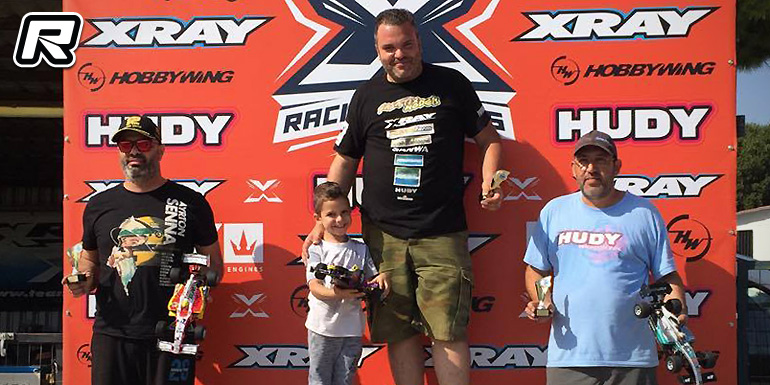 In the Formula class Vagelis Papachristos (Xray) looked unbeatable throughout the race and clinched the overall victory by taking the pole position and coming out on top by taking all three A-main legs. The control GRP tyres made the competition tough and the podium was completed by champion Kidis (Xray) and local racer Diamadis (Xray).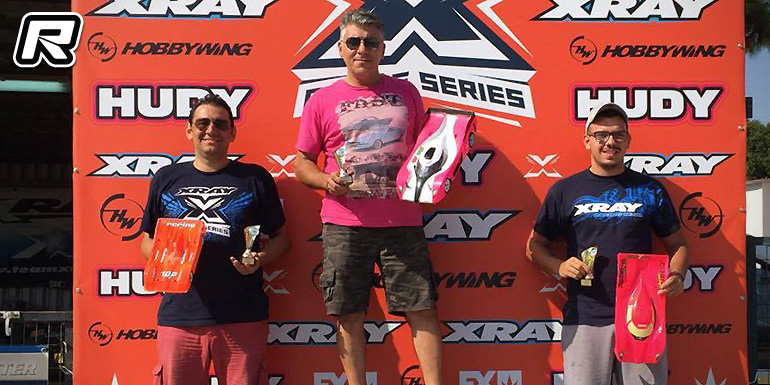 In the Pan Car class, Kazoglou (Xray) definitely had the faster car but he was not able to convert his TQ into a win. Papadopoulos (Xray) lead his car to a comfortable win after the mishaps of Nikolakopoulos and Kazoglou (Xray).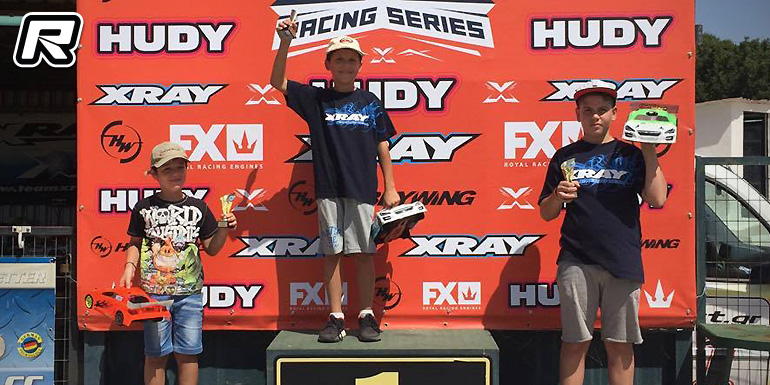 The 1/10 IC Stock class consisted of 90 percent U14 drivers which made it probably the best class of the day. Theodoropoulos (9-years old) won the race in front of Kouretas Andreas (6) and newcomer Kalantzakis (11) for an all-Xray podium.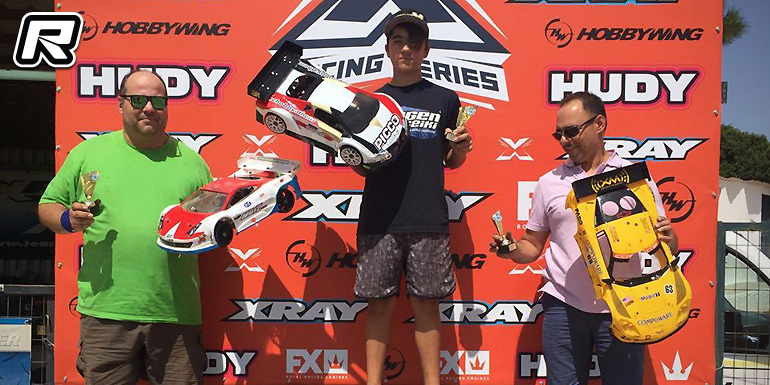 Finally in the new 1/8th GT/Rally Game class Mugen racer Koutras Andreas TQ'd and won the race easily with Mugen teammate Christides 2nd and Karounis (Xray) 3rd after some technical issues Daditsos had with his engine.
Source: Xray [teamxray.com]
---