October 18, 2017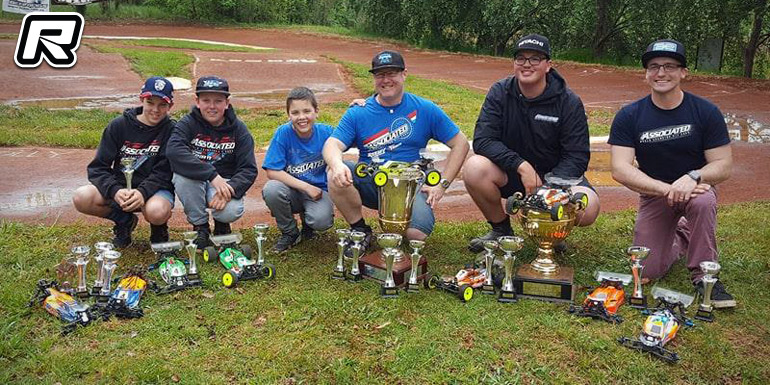 The 2017 1/10 Offroad Victorian State Titles were held at the red clay track of the bordertown Wodonga RC Club. The original date in August was washed out so the re-run was held in combination with the Coleman Cup, an event that has been running for over 20 years in memory of a young racer who tragically died at a young age. This event celebrates sportsmanship and competition, and the prestigious 'Coleman Cup' for services to the sport was awarded to Bazz Densely who not only prepared buggies for his two kids to race but also helped with track prep and even cooking the bbq through the weekend.

Racers were treated to a fantastic blue groove surface on the bumpy but flowing classic outdoor track, with sunny weather for practice and 4WD day but rain on 2WD day which kept everyone on their toes chasing the perfect setup. The event ran with the Holeshot V2 as the control tyre for all classes. In 4WD Mod Ray Munday took TQ from Zammit and Andrew Selvaggi, but in the finals 'CamZam' proved too strong taking out A1 and A3 to defend his title from 2016. Cam was pushed hard by Selvaggi, the result only decided in the last couple of laps of A3, with Simon Healy and Lachlan Munday 3rd and 4th.
Munday also took TQ in 2WD with his from Healy 2nd and Selvaggi 3rd. In A1 it started raining making conditions slippery but Munday took the win from a hard charging Healy with Andrew holding his podium place. Unfortunately the rain came down harder after A1 so the event was called based on the results of this single final.
Cam Zammit took TQ in Mod Truck but had some poor luck in the finals. Simon Healy made the most of this to take the win as Matt Kellett came in 2nd and Andrew Adamic finished 3rd.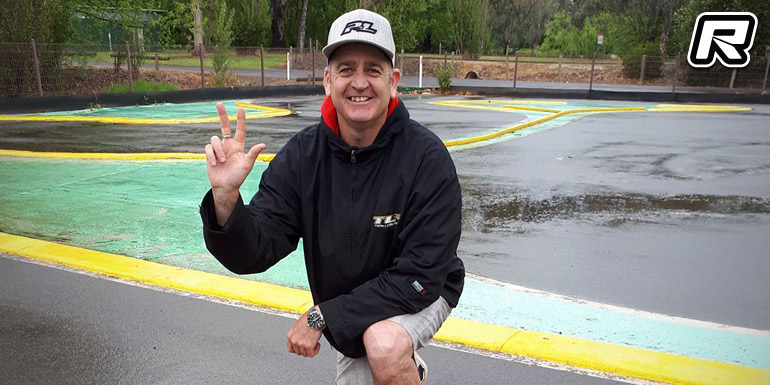 In 17.5 Leigh Cheeseman was on a mission all weekend, taking TQ in each of the 17.5 classes and converting in the finals to win all three. It wasn't as easy as it looked though, as he was pushed extremely hard by Ben Howard. 2nd placed in 2WD 17.5 and Jason Milbourne, 2nd placed in 4WD 17.5 and Truck 17.5T with Simon McHugh rounding out the podium in both of the buggy classes and Hope Densley taking a popular 3rd in Truck 17.5.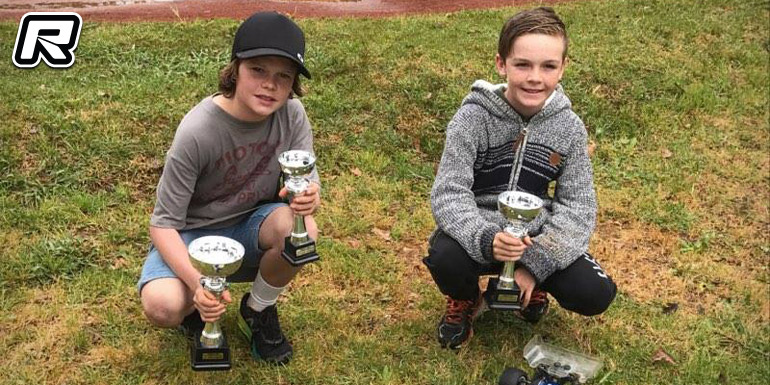 Junior 17.5, or Under 16 2WD, is a very popular class in Victoria, with a full field of racers looking to make their mark on the sport. Brian Lawrence took TQ from Nathan Facciol and Shane Lawrence. In the finals Brian took the win from brother Shane, Nathan 3rd.
In 21.5T 2WD Paul Slifka took TQ but couldn't convert in the finals as Nathan Krone would place himself at the front of the pack for the win. 21.5T 4WD saw another battle between Paul Slifka and Nathan Krone with many entertaining races. The result was a reversal of 2WD, Slifka taking the win from Krone.
Thanks to Ray Munday for the report.
---