October 11, 2017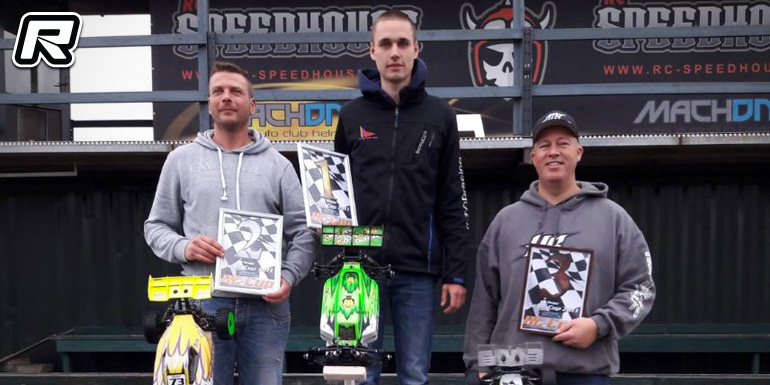 The final round of the 2017 BL-Cup was held at the Mach-One track in Helmond, The Netherlands. Overnight rain had soaked the track already and a one hour rain shower during Sunday morning's controlled practice made things even worse, which caused smaller or bigger problems for pretty much every driver. The qualifiers were run on a very wet circuit, in some spots the astroturf was even floated with water, but Wesley Wiertz managed to keep his car on the track to the qualifiers from Dick Doorn and Oscar Koot.
The semifinals started on a less wet track and this time Sander van Genechten did not suffer the bad luck he encountered during the qualifications as he was able to win the semi finals. The main final then saw another win for Sander. Starting from pole he never looked back to take the victory from Wesley Wiertz in 2nd. Behind the two the race for 3rd was on between Oscar, Koen Middelkoop and Dick Doorn. Ultimately Oscar prevailed to take the final podium spot in 3rd.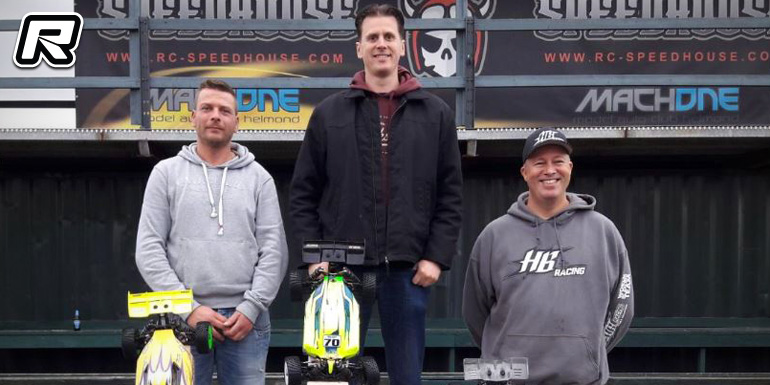 With round 4 being the series' finale for 2017 also the overall standings were announced and it was Michael van Dijk with the overall championship as he won two of the four races while finishing 4th on one occasion. The runner-up spot went to Wesley Wiertz, who won the opening race and scored a 2nd place at the final round. 3rd went to Oscar Koot, with three 3rd place finishes.
Thanks to Oscar Koot for the report.
---