October 10, 2017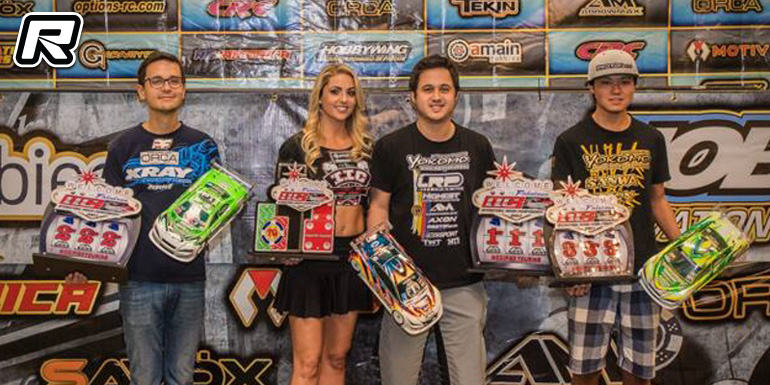 The 2017 edition of the International Indoor Championships was held at the Westgate Resort and Casino, for the second consecutive time. As usual the event attracted the the fastest electric on-road racers from the US as well as a lot of guests from abroad and in the premier Touring Modified class it was Germany's Ronald Völker with the win from Sweden's Alexander Hagberg and Japan's Naoko Akiyama.
Modified Touring final results:
1. Ronald Volker
2. Alexander Hagberg
3. Naoki Akiyama
4. Mike Gee
5. Ralph Burch
6. Sam Isaacs
7. Keven Hebert
8. Jan Ratheisky
9. Rick Hohwart
10.Kyle Klingforth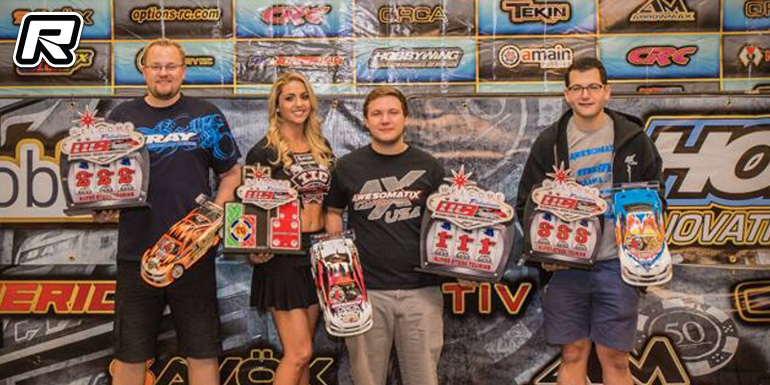 The Touring Super Stock class was super close as always and ultimately it was Kyle Klingforth with the win in front of a hard charging Jan Ratheisky. Sam Isaacs would round out the top 3 results.
Super Stock Touring final results:
1. Kyle Klingforth
2. Jan Ratheisky
3. Sam Isaacs
4. Matt Lyons
5. Craig Xavier
6. Duy Khuong
7. Brandon Clements
8. Henrik Heitsch
9. Eric Anderson
10.Mike Gee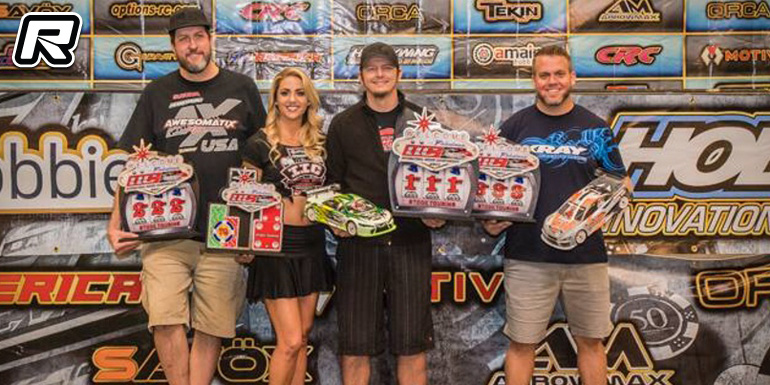 In 21.5T Stock Touring, run with a handout motor that was closed and had fixed timing it was Michael Toth with the title from Lawrence Fairtrace and Luke Pittman.
Stock Touring final results:
1. Michael Toth
2. Lawrence Fairtrace
3. Luke Pittman
4. David Zorn
5. Brian Card
6. Arthur Scrimo
7. Bill Sydor
8. Beni Stutz
9. Chris Kemper
10.Matt Lyons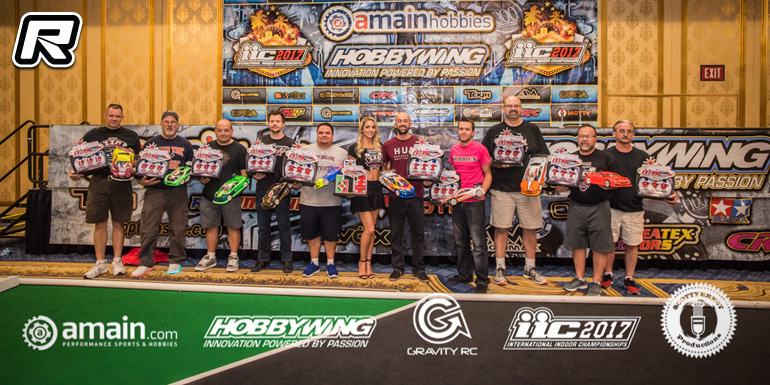 The Amateur Touring Car class is all about the privateers, and it was fair to say they probably have more fun than anyone else. With only painted bodies allowed, and no sponsor decals, this is all about personal glory and although there was lots of mistakes and lead changes, it was Michael Kamali (TQ) who persevered, winning the class and adding a prestigious title to his name. This happened with literally two turns to go showing you can never give up in your hunt for glory.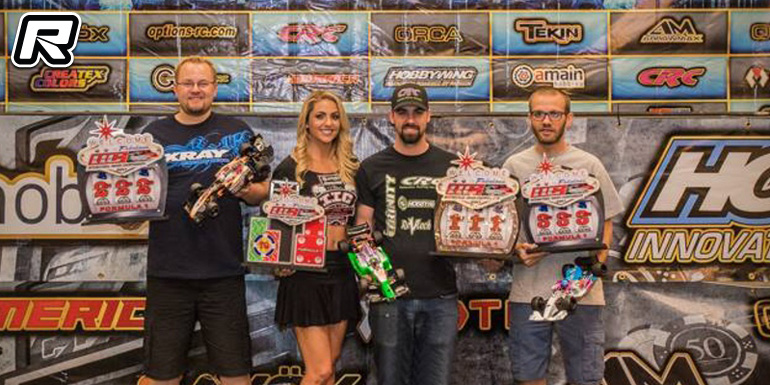 In the Formula class it as Andrew Knapp with the win from Jan Ratheisky and Johnny Carey who came in 2nd and 3rd respectively.
Formula final results:
1. Andrew Knapp
2. Jan Ratheisky
3. Johnny Carey
4. Kevin Cole
5. Michael Hanulec
6. Brent Klingforth
7. Brian Wynn
8. Joey Krysinski
9. Tony Tam
10.Mario Ficco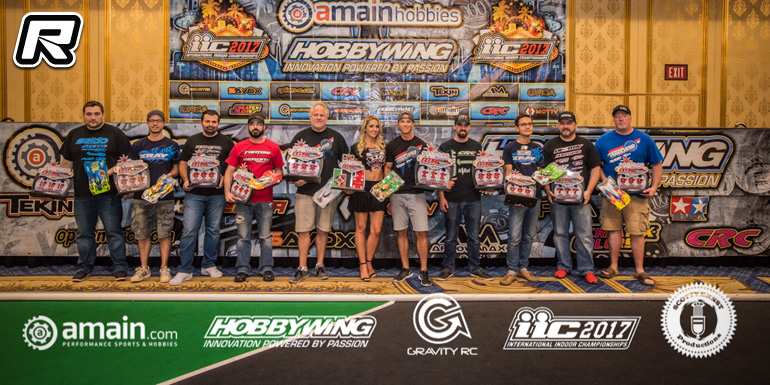 Modified 1/12 was indeed a big highlight at the event, with Team Associated's Keven Hebert steeling the show. His driving was solid and allowed him to start up front, but the real battle was behind him with CRC's Andrew Knapp keeping it close early on, but mistakes plagued Knapp who couldn't match his performance that took him to the winner's circle in Stock and Super Stock 1/12 and a couple of big mistakes shuffled him back the pack. The real battle was between Xray's Alexander Hagberg and Team Associated's Rick Howart, and the two went blow for blow until Roche's Donny Lia got in the mix for a trifecta of racing. With a lap to go, Howart made his move, with Hagberg fighting back, and the duo swapped positions back and forth. However, with speed approach the speed of light, things happen and board don't give. Hagberg received the worst of it with Howart somehow capitalizing and grabbing second. But, Lia was having issues of his own and when the horn sounded, it was Knapp whose patience paid off grabbing the last post on the podium.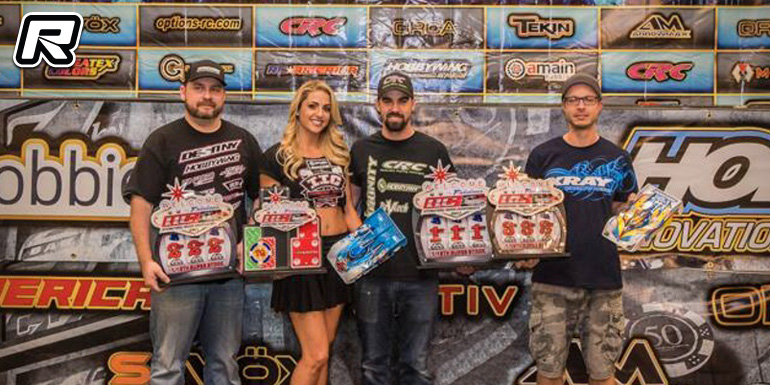 In the 1/12th 13.5T category, Hupo Hönigl was one of the frontrunners the whole week, eventually finishing 3rd in this ultra competitive class behind Josh Cyrul 2nd and winner Andrew Knapp.
1/12 Super Stock final results:
1. Andrew Knapp
2. Josh Cyrul
3. Hupo Hönigl
4. Eric Anderson
5. Mike Gee
6. Walter Henderson
7. Lawrence Fairtrace
8. Anrrew Mowery
9. Kevin Van Ert
10.Ray Darroch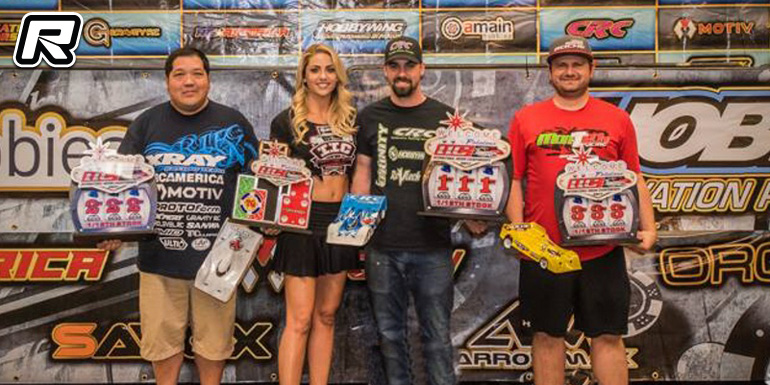 In 1/12th Stock it was again Andrew Knapp with the win from Craig Xavier 2nd and Michael Hanulec 3rd.
1/12 Stock final results:
1. Andrew Knapp
2. Craig Xavier
3. Michael Hanulec
4. Shawn Rayfield
5. Steve Boice
6. Andrew Mowery
7. Brian Wynn
8. Kevin Van Ert
9. John Wiita
10.Johnny Carey
Pro10 witnessed Speed Merchant's Donny Lia drive smooth and precise in a class the brings back all sorts of memories, only these weapons run on 2S LiPo power with 17.5T motors and lay down that power with wide foam tires. Probably more than half of the participants at this year's International Indoor Championships may have probably never seen the original 1/10th scale cars run, but the nostalgia and precise driving is still lots of fun to watch.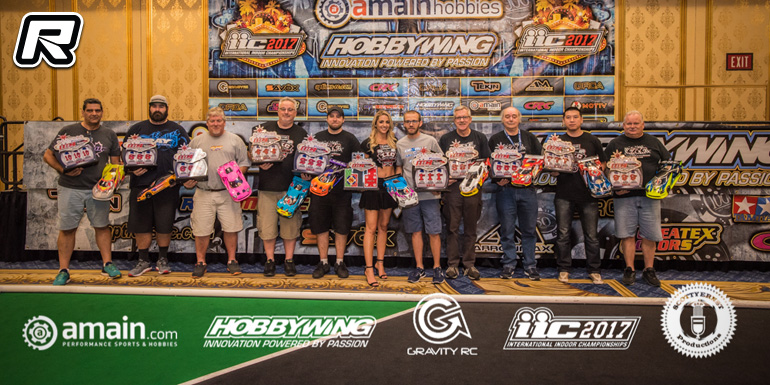 World GT-R is always great to watch with scale looks and speed that keeps things exciting. Johhny Carey didn't disappoint and led wire to wire in this one, leaving Nate Lyday to collect second with Larry Bradshaw in third.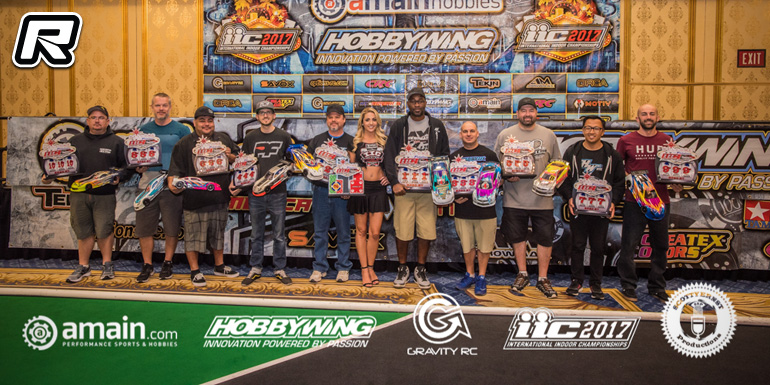 Spec GT was a great race with Chris Kemper moving up from third on the grid to take the win. Bill Sydor went in to damage control and held on to second from his TQ starting spot leaving Arthur Scrimo left to take the bronze.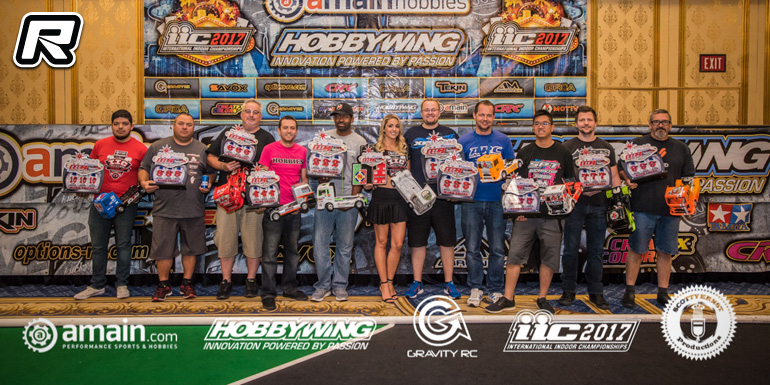 The Tamiya Euro Truck Class is something to watch, but even funner to participate in. With detailed 3-piece bodies and Mabuchi 540 brushed motors, this class dishes out laughs and keeps them coming. With some improvisation for the main, it was decided to stack the field with 20 trucks on the grid and the qualifying order reversed. That means Jan Retheisky (TQ) and Mark Santa Innes would have to start in the back. However, with an 8-minute race, things get chaotic quick and with trucks going in every direction, it was anyone's guess who would ride to the occasion. But, in spite of constant dive bombs and swerves to take out the leaders, Jan Ratheisky found his way to the front. Mark Santa Innes was up front for a while too, but ran in to electronic issues and has to retire. It was a lot of fun and with Drew Ellis and Charlie Suangka making commentary, it was entertaining to say the least.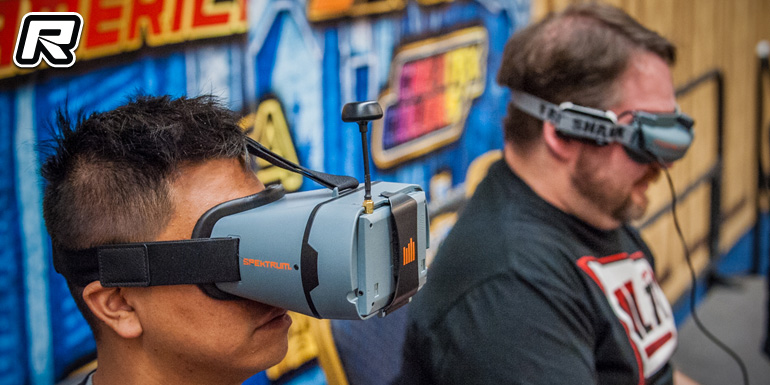 In the inaugural exhibition FPV race, it only took a few outings for the racers to get used to things and start putting down some serious laps. In the 3-minute main, it was Xray's Alexander Hagberg who led the way at the tone and never looked back in a dominating display of virtual racing. This is the first time for this new technology that has some technology borrowed from drone racing along with recently developed items such as 3D printed cameras mounted on top of the cars and goggles provided by SpektrumRC. It was fresh and interesting take on RC racing and something that had a lot of people talking.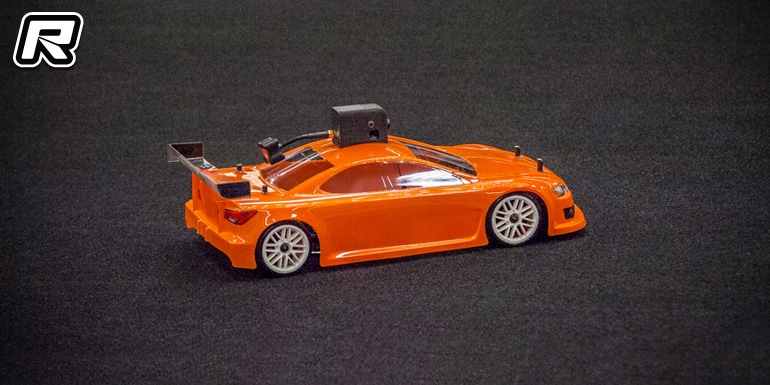 Source: Xray [teamxray.com] & Carl Hyndman

---