October 24, 2017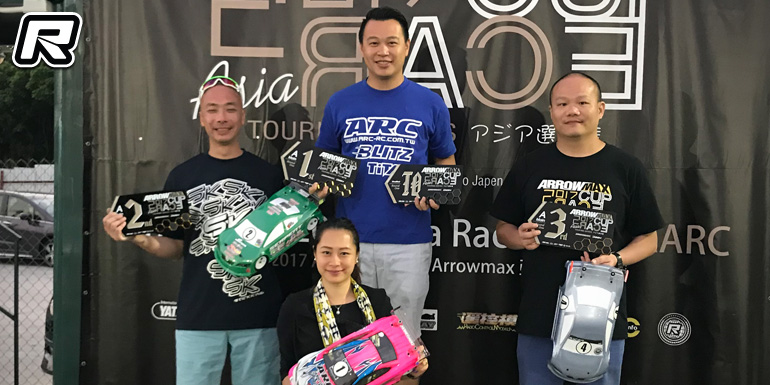 Twin RC Speedway played host to round 1 of the Arrowmax Asia Race Cup Hong Kong. With most of the local stars attending the podium spots were hotly contested and only one TQ driver would successfully convert his pole position into an overall victory. In the Touring Modified class veteran racers, PC Boy and Stick King made for a great show. With PC Boy drawing the first blood and taking the TQ honour after the five rounds of qualifying, the final was a tight affair and would go down to the last leg before the winner would be declared.
With Stick King taking the first leg and PC the second final, the momentum was clearly shifted towards PC, and with a few mistakes early in the race from Stick, PC would go on and take the final round with a 3-seconds gap. Behind the two, Ivan would round out the top 3 result.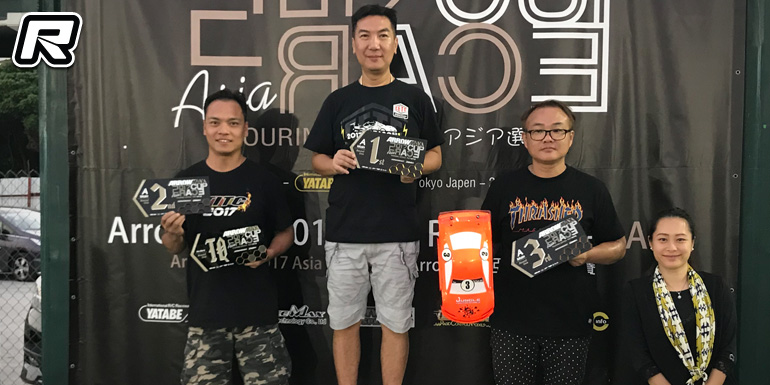 With the 13.5T Touring Stock class once again being the most popular category, racing was tight and it looked like the win belonged to Ivan Fung but not without any competition. James Pong was always hot on his heels but Ivan would secure himself the prestigious TQ spot. The finals then took a very different turn with James Pong clearly dominating and winning all three finals to claim the crown for the first round of the Hong Kong leg. Ivan would have to settle for 2nd as Polo rounded out the podium.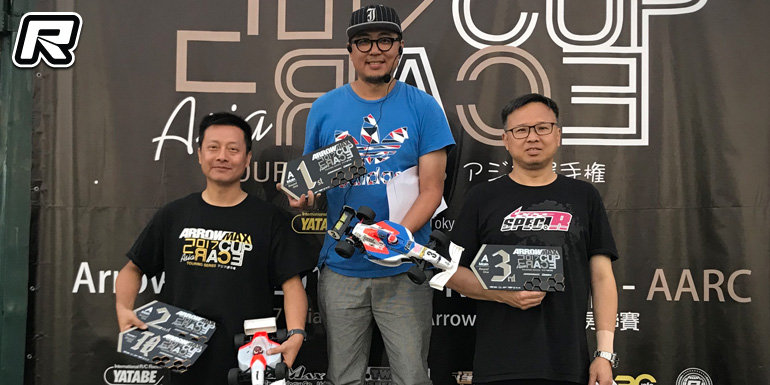 In the 21.5T Formula class, Derick Wu and Paul Yip fought for the TQ, with the former going on and taking the TQ for the round. The final however was again a different story, with 3rd place qualifier Joe Lo taking the first round, as Paul and Derick followed behind. The second A-main final would again have a different winner with Derick taking the leg follow by Paul and Joe. The advantage was on Derick's side with a faster race time in his second A-main but all three had a shot at the overall win in the final leg. Ultimately Joe would prevail with the best run of the day and taking the win in A3 as Derick finished second, also overall, and Paul Yip completed the top 3 result.
Source: Arrowmax [arrowmax.rc.com]
---