October 9, 2017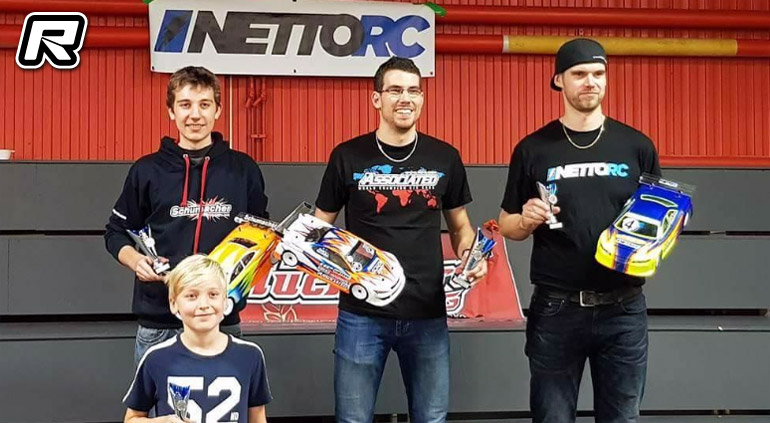 The first round of the Middle Swedish Indoor cup was held last Saturday in Örebro, Sweden. The track was tight and medium grip and a big challenge to all drivers. In Superstock it was Rasmus Karlsson who took TQ with 0,5sec ahead of Daniel Carlsson and in third spot Andreas Johansson. The finals saw some really good fights and Daniel Carlsson was able to win the first two finals to secure the overall win in the first race of the season. Rasmus Karlsson won the last A-main and put down a new lap record at the same time. Alexander Johansson was the best Debutant and got a nice price.
Final Results
1. Daniel Carlsson – Associated
2. Rasmus Karlsson – Schumacher
3. Per lindqvist – Associated
4. Andreas Johansson – Serpent
5. Andreas Gillblad – Associated
6. Fredrik Loiske – Associated
7. Patrik Fredriksson – Xray
8. Hans Ekberg – Serpent
Thanks to Daniel Carlsson for the report.
---