October 27, 2017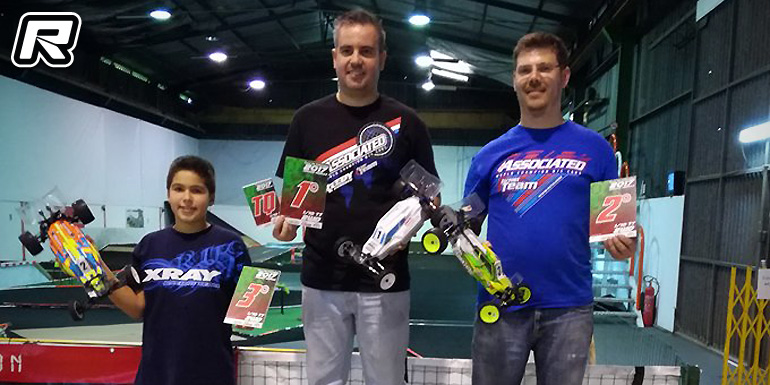 The 1/10th Electric Buggy Portuguese Cup was recently held at the RC Oeste indoor track in Torres Vedras, Portugal. In the 2WD class Nuno Casal Ribeiro and Pedro Gomes battled for the TQ with the better end for Nuno who took the pole position for the A-mains in the tie-breaker. In the finals it was again Nuno who held the upper hand to take the day's win from Marco Timoteo 2nd and Pedro Gomes, who suffered some mishaps, in 3rd.
2WD Buggy final results:
1. Nuno Casal Ribeiro – Team Associated
2. Marco Timoteo – Team Associated
3. Pedro Gomes – Xray
4. Miguel Santos – Xray
5. Miguel Silva – Team Durango
6. Denis Lopes – Team Associated
7. Filipe Laginha – Xray
8. Rui Rodrigues – TLR
9. Luis Godinho – Kyosho
10.José Travassos – Team Durango
In the 4WD class TQ holder Fabio Ramos brought home the win from Hugo Miguel and Pedro Gomes, the latter coming from the P7 spot on the grid.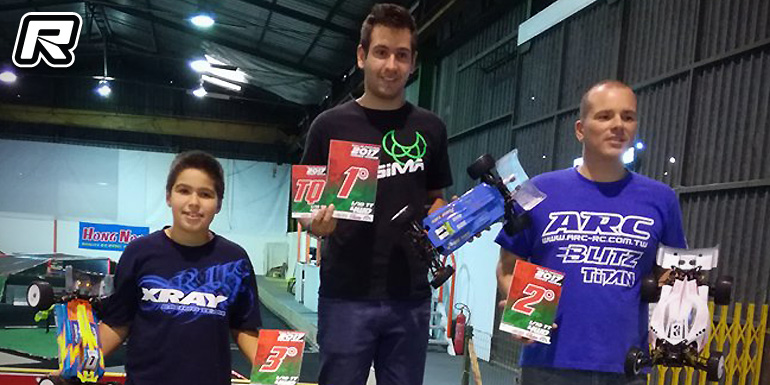 4WD Buggy final results:
1. Fabio Ramos – Team C
2. Hugo Miguel – Team Durango
3. Pedro Gomes – Xray
4. Nuno Casal Ribeiro – Team Associated
5. Marco Timoteo – Team Associated
6. Rui Rodrigues – Xray
7. Pedro Dias – Xray
8. Miguel Silva – Xray
9. Denis Lopes – Team Associated
10.André Guerreiro – Team Associated
Source: Xray [teamxray.com]
---