October 24, 2017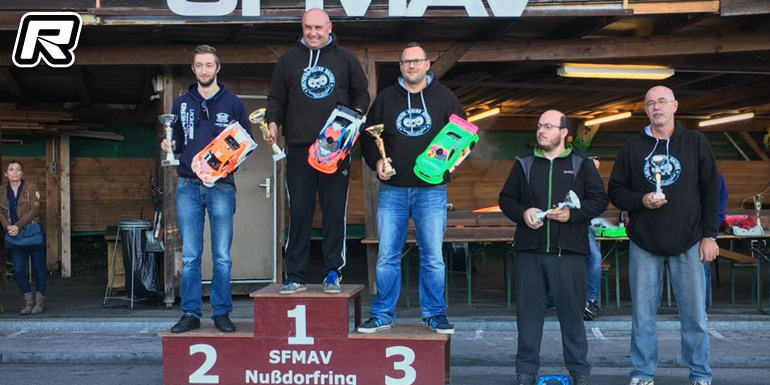 Last weekend the last final round of the Austrian 1/10th 200mm Championship was held at the SFMAV track in Nußdorf. Despite the good weather forecast, on Saturday afternoon the track was still partly wet from overnight rain. The conditions made it very difficult to get a faultless run in and it was Gerhard Kandelhart who excelled in these conditions as he took all four qualifiers on home soil. Leonardo Varga secured the P2 spot for the final in front of Franz Engel, both having their problems with the track conditions.
The final went without great surprises and Gerhard Kandelhart secured the win with a faultless run over 45 minutes with Leonardo Varga coming in 2nd place and Franz Engel and Franz Brandner completing the top 4 result.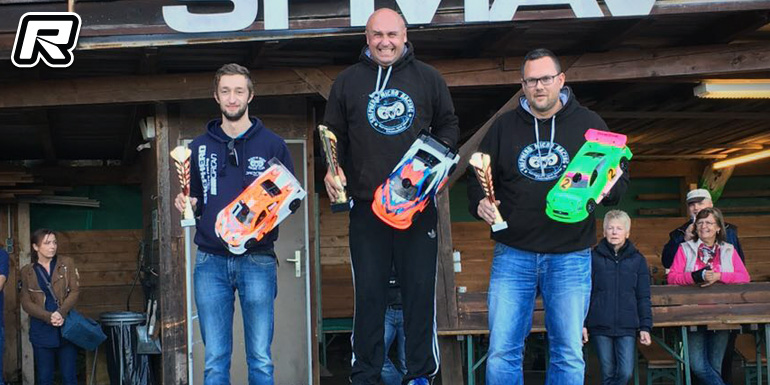 By winning the final round, Gerhard Kandelhart was crowned Austrian Champion, successfully defending his title. The championship podium was completed in race order with Leonardo Varga in 2nd and Franz Engel in 3rd place.
Source: Shepherd [team-shepherd.com]
---