October 11, 2017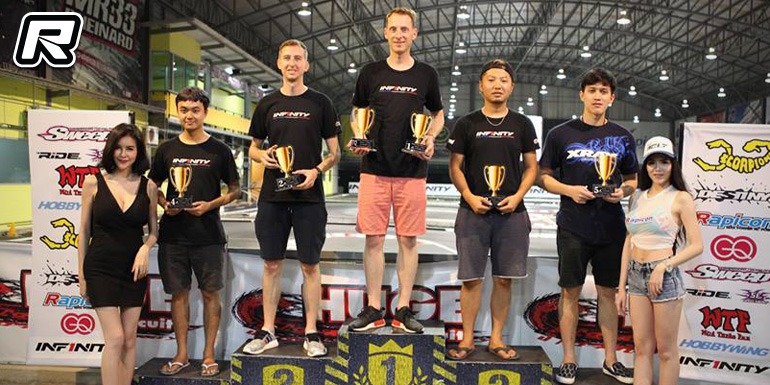 The final round of the Huge Challenge and the 2017 BIRC were held at Huge RC Circuit in Bangkok, Thailand this past weekend. Classes run included several electric and nitro on-road classes that were run on the extremely high-bite asphalt track. In the Touring Modified class, Jilles Groskamp took the TQ in front of Naoto Matsukura and Charlee Phutiyothin. Jilles would then take the win in the first two finals to claim the victory from team mates Andy Moore and Naoto Matsukura. Chavit Sirigupta and Purisek J. completed the top 5 results.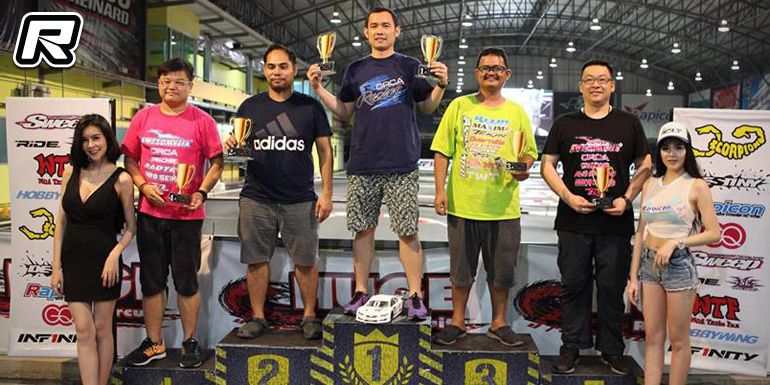 In the Touring Car Expert 13.5T class, it was Kittipong R. with the TQ from Hiroki Kawase. The first and second A-final were dominated by Kittipong R. as he took the win in the class in front of Sutin S., Tanit K., Wong Kok Wai and Michael Lo.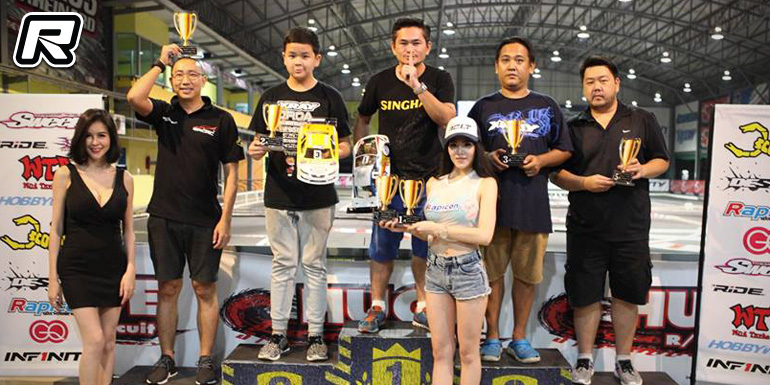 In the Touring Car Blinky 13.5T class Thanet Sakdarat dominated by taking the TQ spot and winning all three finals. Sky Vajropala claimed the second podium spot followed by Niphon J., Punjaroj S., and Mongkol.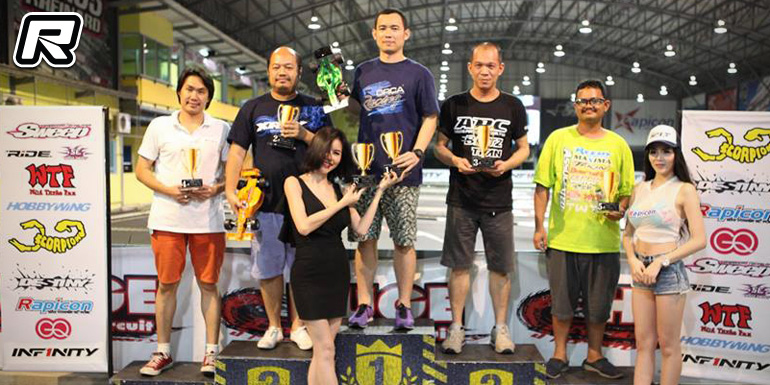 The Formula class had Kittipong R. taking the TQ spot and Kittipong would also come out fastest in A2 and A3 finals to claim the overall victory from Patajak R., Santirat Phensiri, Surasak, and Tanit K.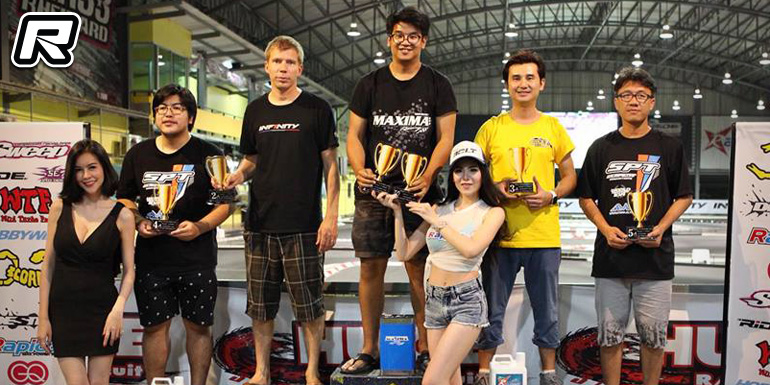 In the 1/10th GP Touring Car class it was Meen Vejrak with the TQ followed by Surikarn, Purisek J. and Teemu Leino. After the 30 minutes final, Meen V. took a clean win ahead of Teemu Leino and Surikarn.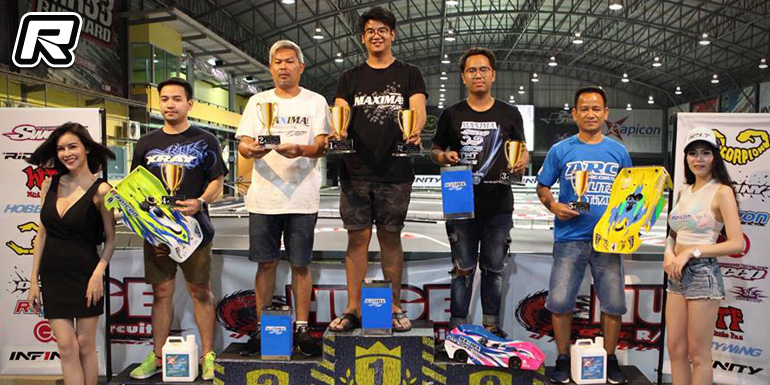 The 1/8th GP class was again dominated by Meen Vejrak. He took the TQ spot from Paphon C. and Surikarn. During the 30-minute final, Meen V. ran perfectly and led all the way to the finish line. Paphon C, came in 2nd and Mongkolpan Lomrose finished 3rd. The father and son team of Atitut I. and Tanat I. joined rounded out the top 5 results.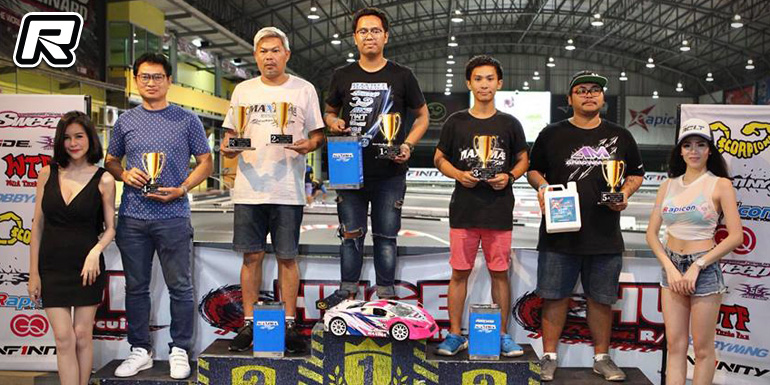 In 1/8 GT, one of the most popular classes in Thailand, it was Paphon C. who took the TQ spot followed by Wisarut R. and Sutin S.. In the final, it was a great fight between Paphan C. and Mongkolpan and after 30 minutes, Mongkolpan Lomrose took the win from Paphon C. and Wisarut R. while P. Punyavit and Pakapon Suttinimit rounded out the top 5 results.
Source: Huge RC Circuit [hugerccircuit]
---