October 13, 2017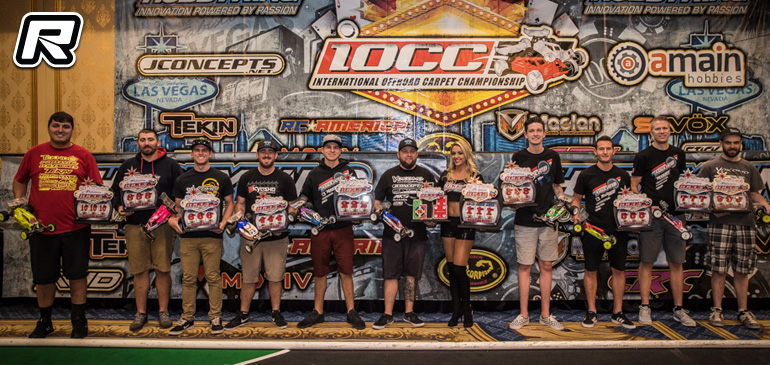 The inaugural International Offroad Carpet Championship was held at Westgate Resort and Casino this week. This is the first carpet off-road race by Scotty Ernst in Las Vegas making it nearly two weeks of racing with its sibling event the IIC right before. Using CRC Fasttrak II black carpet, the racers were treated to a high-grip experience and flowing layout that challenged the drivers and provided close racing. In Modified 2WD Buggy, it was Yokomo's Ryan Maifield who was in peak form, establishing TQ and going on to take the overall win in the first two mains in a dominant performance. Behind him, the battles raged for the remaining spots on the podium. Current IFMAR 2WD World Champion Spencer Rivkin (Team Associated), showed his signature speed but couldn't close the gap to Maifield and was forced to go for the silver in main three. However, it wasn't easy for Rivkin and he was hounded by Team Associated's Broc Champlin for the first few minutes. As a battle unfolded, Champlin and Rivkin touched wheels with Champlin receiving the worst of it. Champlin had a chance to rally back, but made a few mistakes and was gapped by Rivkin. Champlin stayed in control for a very respectable third overall.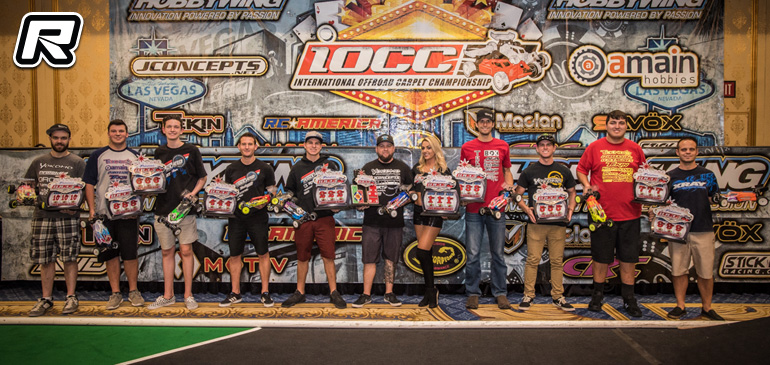 In Modified 4WD Buggy it was again Yokomo's Ryan Maifield who was showing the way early on, taking the first main from his TQ spot, but in A2 he made an uncharacteristic mistake letting Team Associated's Spencer Rivkin by for the lead. However, Rivkin's lead was substantial enough to stay ahead and he grabbed the win forcing the outcome in A3. In A3, it was Maifield who lead wire to wire for a well-deserved win and a big double win at the inaugural event.
13.5 4WD Buggy came down to a battle between Xray's Daniel Chavez, who held the TQ, and Kyle Johnson running a TLR, with both sitting on a win from earlier mains. The two settled in to their fight comfortably ahead of the rest of the field, but it was Chavez who persevered as he slowly pulled away on his way to the overall win.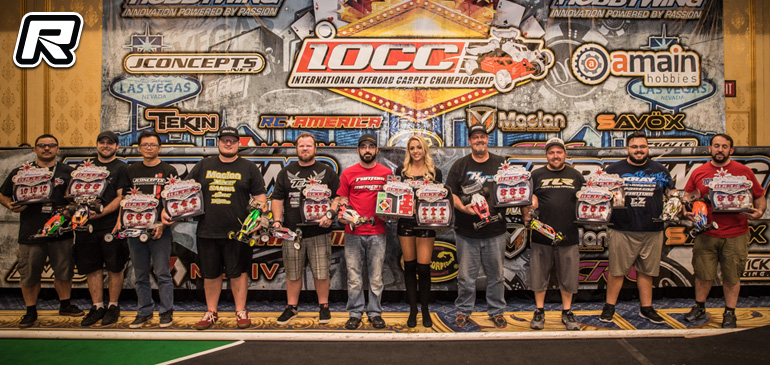 Stock Buggy 17.5 was initially all about Ray Darroch (TQ). The driver from the east coast cruised to victory in the first main, but was at times pressured by Ron Schuur. In the second main Darroch was once again quick, but a costly mistake helped Yokomo's Randy Pike who was making his own charge from fourth, get by for the lead. Mistakes continued to plague the field allowing Pike to win comfortably with Darroch in second. The last main was the most exciting, with Darroch leading, followed by Ian Maize and once again a hard-charging Randy Pike. The three drivers put on an amazing battle with clean racing, but with two laps to go it was Pike who made an amazing pass on the corner tabletop before the straight moving him in to second and second overall. Ron Schuur took third overall with smooth and consistent finishes.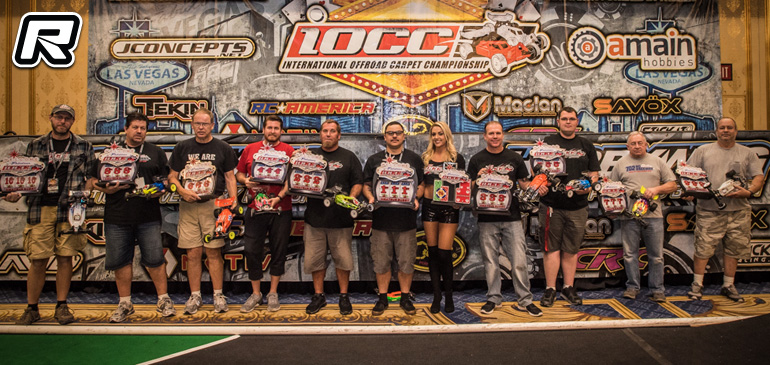 Amateur 21.5 Stock Buggy showcases the best amateurs and in this case was a battle in each main with two different drivers grabbing a win and forcing a third to determine the outcome. Adam Lapid (TQ) wasn't going to be denied as he grabbed the overall win over Jason Brittain in second, leaving Dino Spinelli in third on the podium.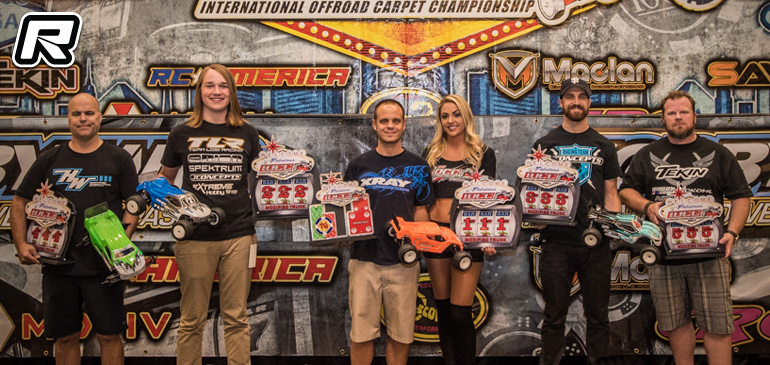 Modified Stadium Truck was a relatively small field, but it was still exciting and Leon McIntosh didn't disappoint taking the first two mains and securing the win from his TQ spot. Caleb Stevens kept things interesting and did get a win in the third main to take silver with Chad Eubanks in third overall.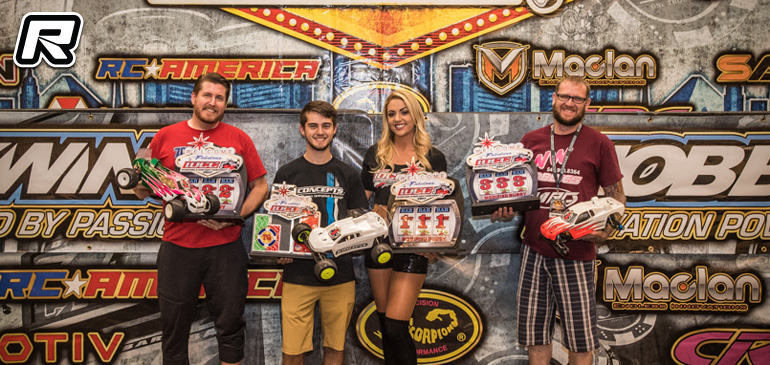 Stock Stadium Truck was a wide-open battle with many drivers trying to grab the podium spots including the much-coveted win. The third main is what really mattered and it should be no surprise to see Reid McMichael grab the win from his TQ spot.
Thanks to Carl Hyndman for the report.
---