October 30, 2017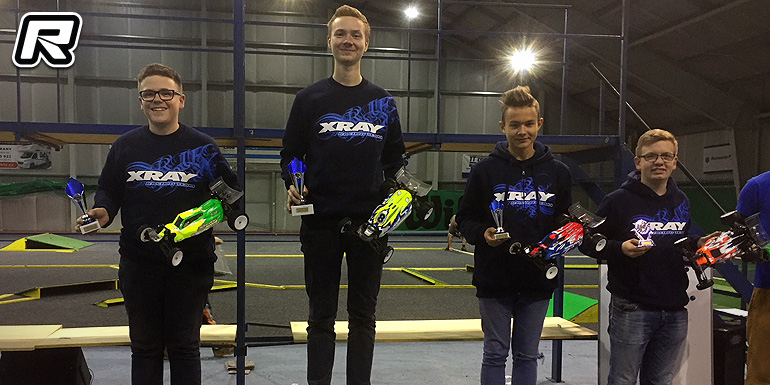 The opening round of the Lestr Cup series took place last weekend in Prague. The organisers prepared tight and technical track using EOS carpet which made for good traction conditions. In the 2WD Buggy class Kaja Novotny lead Milan Mudra and Max Götzl who both had very closes finished. The 4WD qualifiers were a blueprint of the 2WD class as Kaja TQ'd all qualifiers to secure the pole position from Milan and Max.
In the 2WD finals Kaja again made a clean sweep to take the days win from 2nd placed Max who left behind Milan in the finals.
2WD top 3 results:
1. Kaja Novotny – Xray
2. Max Gotzl – Xray
3. Milan Mudra – Xray
4. Vaclav Broz – Xray
5. Arnold Lorenz – Team Associated
In the 4WD class it was again Kaja who pulled away right from the start to take the overall win early while Max and Milan battled for the positions. In the third and final A-main Kaja made some mistakes in the opening laps and he would drop down the field but with swift laps he was able to take back the lead in the final minute to make another clean sweep from Max and Milan.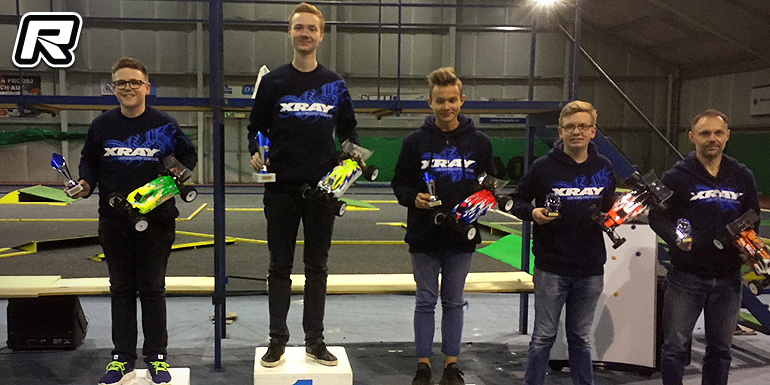 4WD top 3 results:
1. Kaja Novotny – Xray
2. Max Gotzl – Xray
3. Milan Mudra – Xray
4. Vaclav Broz – Xray
5. Jindrich Jirak – Xray
Source: Xray [teamxray.com]
---