October 17, 2017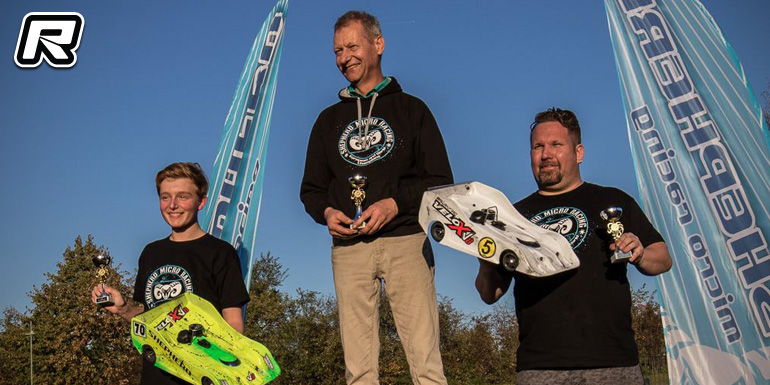 The final round of this year's Pro-Stock Series was hosted by Germany's Minidrom Ettlingen track. During the year the series was held in several regional races with a single national final concluding the season. A total of 52 drivers signed in for the final round that was held in the best possible weather conditions and in the 1/8th Stock class, run with mandatory 5-port Novarossi or Picco engines as well as a control BrilliantRC body shell, it was Jürgen Bähr (Shepherd) who took the TQ honours from Peter Poldvere (Infinity) and young David Kröger (Shepherd), the latter being a regular podium finisher in the Western division in his maiden nitro season.
After 45 minutes of intense racing action veteran racer, Jürgen Bähr took the win with a comfortable lead in front of David Kröger and Markus Lehr (Shepherd) who had a successful comeback after taking a break from the racing action.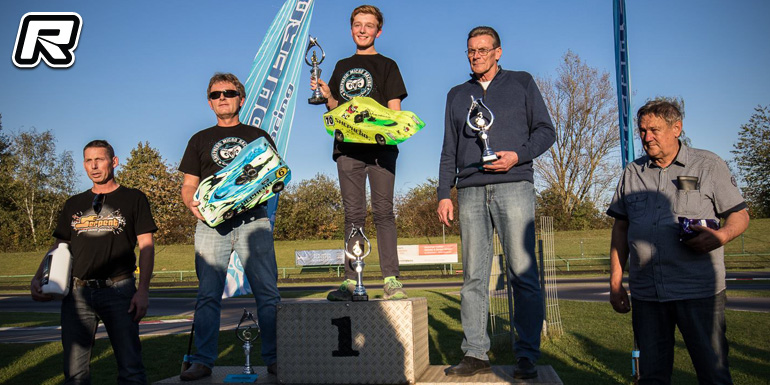 The 2nd place was enough for David Kröger to be crowned new 1/8th Pro-Stock Champion from Marcus Friedrich (Shepherd) and Norbert Hill (Serpent) who rounded out the podium.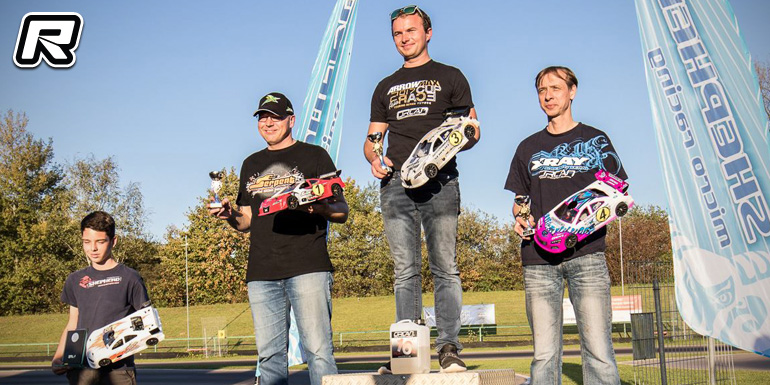 In the 1/10th Stock class, again run with Novarossi or Picco stock engines and BrilliantRC body shells, Marcus May (Serpent), Raphael Lutz (Shepherd) and Alexander Kien (Serpent) came out fastest after the qualifying. The main final saw a lot of position changes as Raphael Lutz ran into engine-troubles right after the start and also early leader Marcus May had to recover after an unexpected pit stop for an engine adjustment. Luca Moscioni from Switzerland, who went through the semi-final, was leading mid-race until he ran into problems too. Ultimately taking the win was Alexander Kien in front of Marcus May (Serpent) and David Ranft (Xray).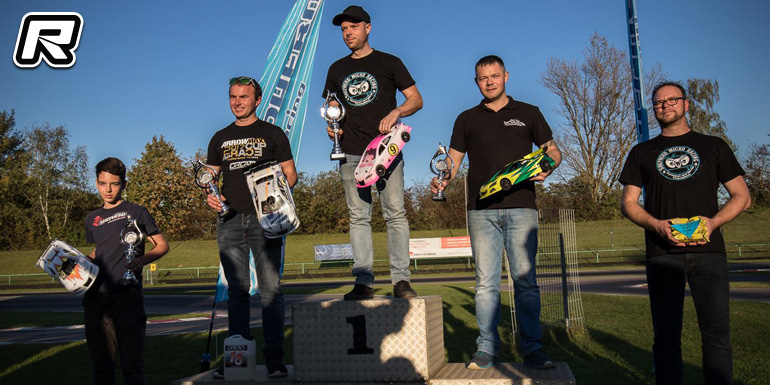 The overall championship went to Florian Düppe (Shepherd) in front of Alexander Kien (Serpent) and Patrick Werner (Shepherd).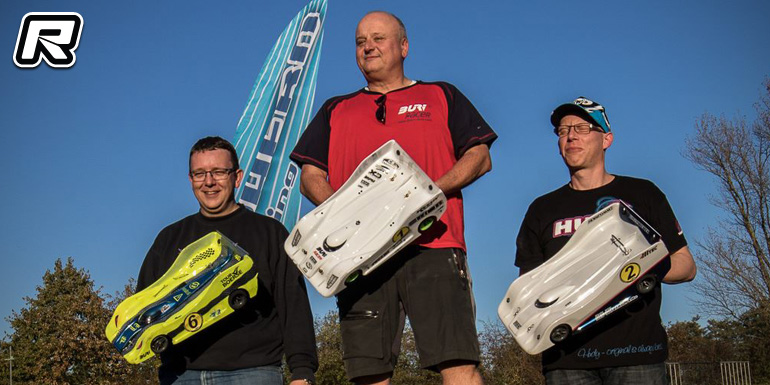 In the 1/8 Electric Stock class, new to the 2017 calendar, a total of six drivers attended. Joachim Grauer took a safe and dominant win in front Jeff Mersch and Frank Ramsperger, all using the Buri-Racer car. As for the statistics, in the 2017 season a total of 110 drivers attended the Pro-Stock-Series. 57 drivers fought for the win in the 1/8th Stock class, 45 drivers attended in the 1/10th Stock class, and eight drivers tried the new 1/8th Electric Stock class.
Source: Shepherd [team-shepherd.com]
---