October 1, 2017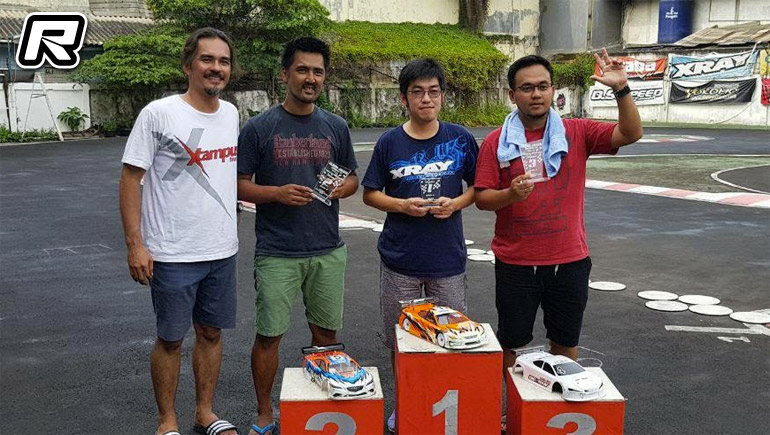 The fourth and penultimate round of the Jakarta EP Regional was held at Sunter International Speedway under sunny conditions. It was Suwardi Suliandy who secured the pole after three rounds of qualifying followed by Teddy Syach and Ronny Suwarto. The A-main finals saw close racing in each round, it was three different winners from each leg with Suwardi, Peter Anthonijsz and Arya Seta each taking a win a piece but in the end, Suwardi wrapped up the overall victory followed by Peter and Arya.
A main result:
1. Suwardi Suliandy (Xray/Orca)
2. Peter Anthonijsz (Awesomatix/Hobbywing)
3. Arya Seta (Destiny/Hobbywing)
4. Ronny Suwarto (Xray/Orca)
5. Teddy Syach (Tamiya/Hobbywing)
6. Christian Mamesah (Serpent/Hobbywing)
7. Chandra Yosef (Awesomatix/Hobbywing)
8. Imam Liyanto (Yokomo/Hobbywing)
9. Donnie Pangemanan (Yokomo/Hobbywing)
10. Denny Pangestu (Xray/Orca)
Thanks to Bowie Ginting for the report.
---