October 24, 2017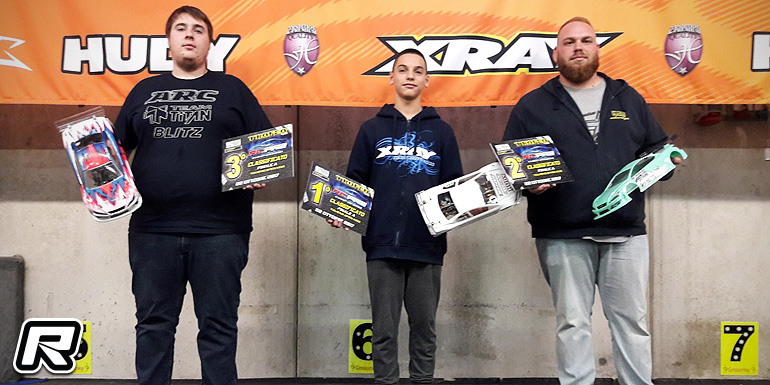 The Genius Ring in Medeuzza played host for the XRS Slovenia Warm-up race this past weekend. Drivers from five different countries gathered and took the opportunity to get some laps under their belt in preparation for the upcoming season finale. In the Touring Modified class it was Andrea Ghilotti with the TQ and he also won the A-main to leave behind Sascha Klug on the runner-up spot and 3rd placed Florian Luyer, who rounded out the top 3 podium result.
Touring Modified final results:
1. Andrea Ghilotti
2. Sascha Klug
3. Florian Luyer
4. Stefan Hois
5. Alojzij Osvald
6. Gabriel Benvenuti
The TQ in the Touring Stock 13.5T class went to B.A. Arnaldi and it was also him that excelled in the final to take the day's win from Edoardo Repetti and Federico Barbieri.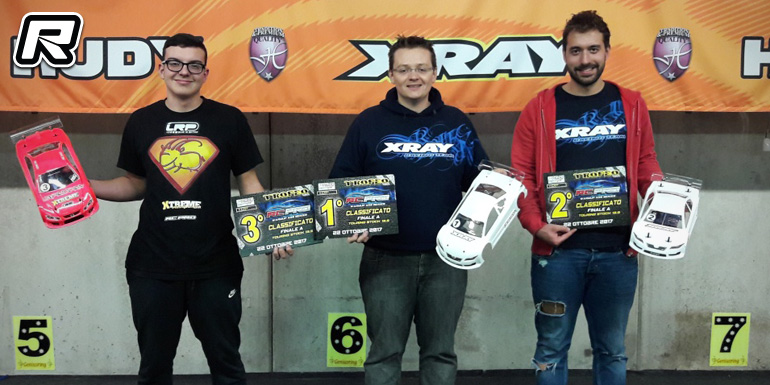 Touring Stock final results:
1. B.A. Arnaldi
2. Edoardo Repetti
3. Federico Barbieri
4. Rok Rudl
5. Luca Giovannoni
6. Viktor Bolšec
7. Lukas Plattner
8. Gianmarco Franzolini
9. Daniel Bosa
10.Arno Webernig
Finally in the Formula 21.5T category the TQ went to Matej Dobnikar from Luca Giovannoni and Luka Školaris. After the finals the top 3 order remained the same, meaning Matej would walk away with the win from Luca and Luka.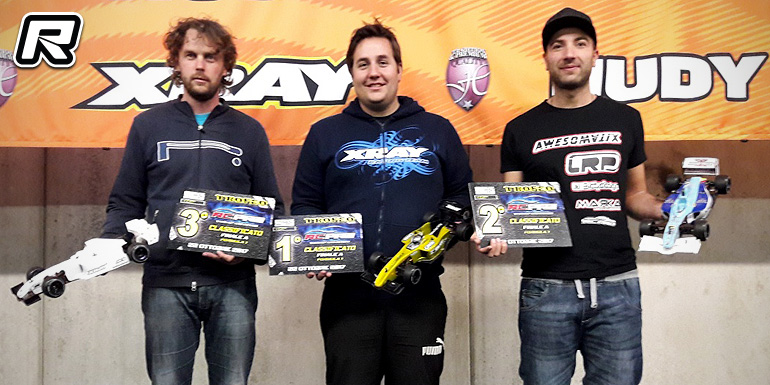 Formula final results:
1. Matej Dobnikar
2. Luca Giovannoni
3. Luka Školaris
4. Matevž Furlan
5. Luca Girotto
6. Lele Mazolini
7. Andrea Banello
8. Francesco Costella
9. Luigi Cassan
Source: Xray [teamxray.com]
---