November 27, 2017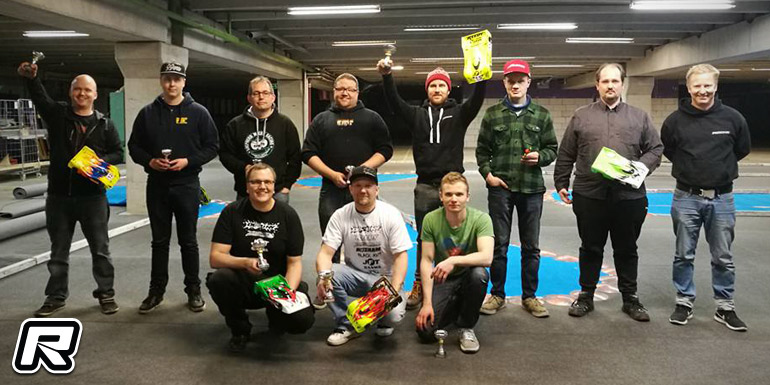 The opening round of the 12Track Tour, the Finnish 1/12th scale national series, took place in Vantaa this past weekend. The event was hosted by Finland's biggest RC club, Fullspeed RC and it is run in 1/12th 6.5T Blinky Modified and 13.5T Blinky Stock classes. In the Modified class Vesa Yli topped the controlled practice and also TQ'd the first qualifying round, however he had some mishaps in Q3 and was on a wrong tyre strategy in the final qualifier, meaning the overall TQ went to Ari-Pekka Kyykkä from Vesa 2nd, and Panu Vehniainen 3rd. For the finals Vesa made some setup changes and managed put pressure on Ari-Pekka and Vesa took quite an early lead with Ari-Pekka keeping the pressure high, however it was Vesa who brought home the win in the opening A-main.
A2 then saw Vesa making a move on Ari-Pekka in the opening stages and from that moment on he never looked back to take the win and with it the overall victory at round 1 of the Finnish nationals. Ari-Pekka came in 2nd from Panu Vehniainen in 3rd, making it an all-Destiny top 3. Local off-road star Samppa Orhanen (Xray) and Manu Hakala (Destiny) had a successful debut in the class by finishing 4th and 5th respectively with Henri Fredriksson (Destiny) and Sami Munck (CRC) completing the top 7 results.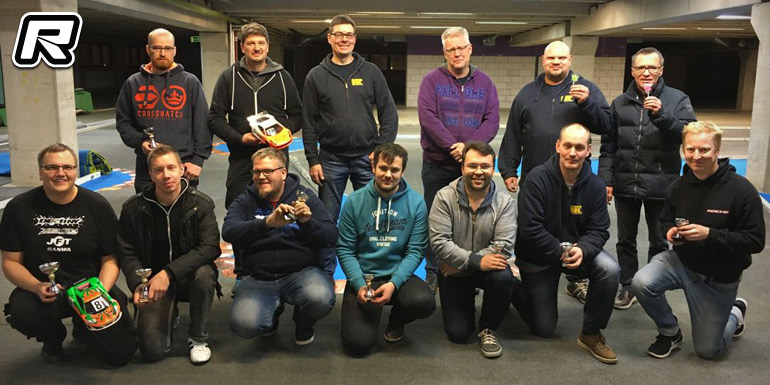 The 13.5T Blinky Stock class is being run with with GT-12 body shells, JFT S35 control tyres and also a control additive to make for an easy and fun racing class. The category has almost 40 potential drivers attending with the 2-year average being over 20 entires per race, however round 1 drew a little less this time. As for the racing, Ari-Pekka Kyykkä took the TQ and win in front of Jani Hovi and Niko Vuorenmaa.
Thanks to Vesa Yli for the report.
---