November 27, 2017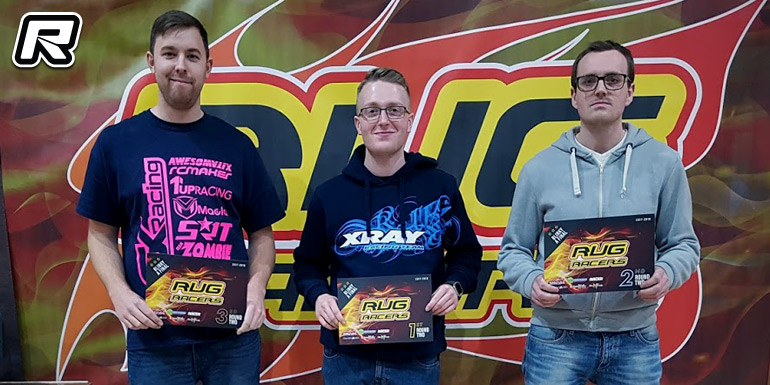 Round 2 of this season's RugRacers series was held this past weekend in Ware, Herts. In the 13.5 Blinky class, Zak Finlay picked up right where he left off last round, taking FTQ to place his Xray on pole just ahead of Tony Broad's Xray, while the 3rd place would be taken by Darren Lee for Schumacher. In the finals, both legs would be taken by Zak with Tony 2nd and Billy Fletcher of Awesomatix in 3rd after moving up from his 5th placed start.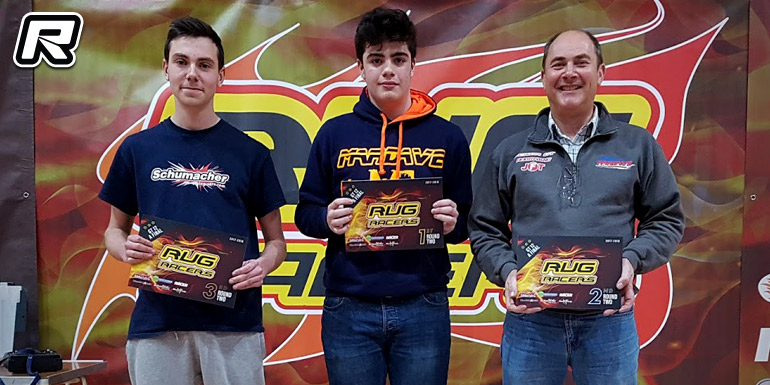 GT12's young star Owen Smith of Mardave went one better than last time to set an improved FTQ in all rounds to line up on pole ahead of Matthew Gammons and Michael Hull both of Schumacher. Owen would streak away for the overall win with Chris Wilkinson of Mardave taking 2nd from 4th and Matthew Gammons in 3rd.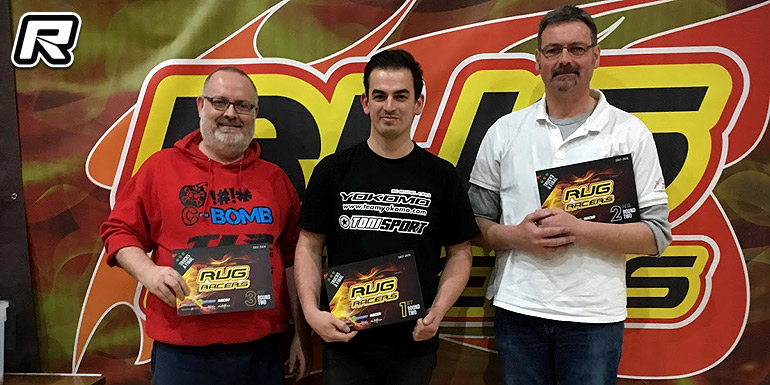 Tamiya Trucks has now been converted to a championship of which Andrew Carter was the fastest to take FTQ, his truck running pretty much out the box with just optional bearings, prop shaft and shocks all sitting under the beautifully presented Tamiya truck shell, He would take a lights to flag win comfortably ahead of Damien Pinder-George in 2nd and John Painter in 3rd place.
Source: The RC Racer [thercracer.com]
---