November 13, 2017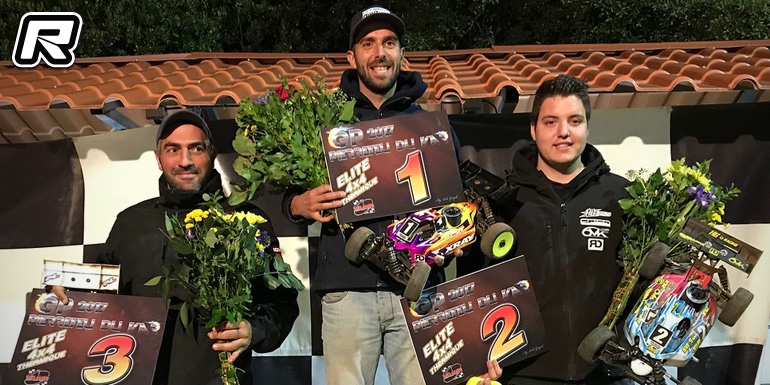 The recent GP of Pierrefeu in France saw Xray's Yannick Aigoin walking away with the win in the 1/8th Nitro Buggy class. HB Racing's Thomas Musso ended the day on the 2 spot from Julien Lattanzio (Xray) 3rd.
1/8 Nitro Buggy final results:
1. Aigoin Yannick – Xray
2. Musso Thomas – HB Racing
3. Lattanzio Julien – Xray
4. Meertens Vincent – TLR
5. Lacheze J.Marc – HB Racing
6. Maignien Carl – TLR
In the 1/8th E-Buggy class it was Armand Lantheaume (Xray) with the win from Carl Maignien (TLR) 2nd and Benjamin Porte (Xray) 3rd.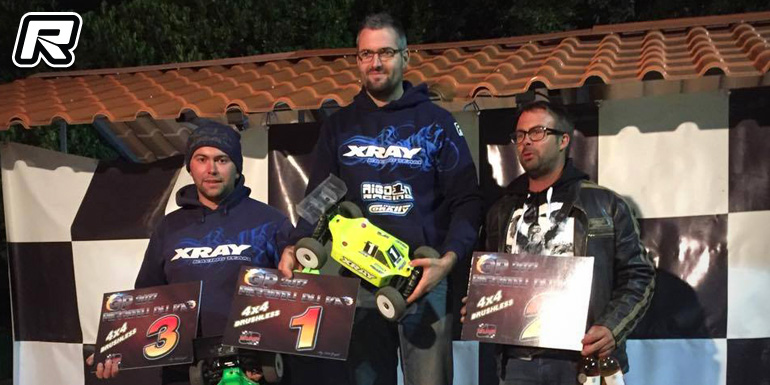 1/8 E-Buggy final results:
1. Lantheaume Armand – Xray
2. Maignien Carl – TLR
3. Porte Benjamin – Xray
4. Labbez Lionel – Mugen
5. Medjoubi Zakarie – HB Racing
6. Marchand Léo – Mugen
Source: Xray [teamxray.com]
---