November 6, 2017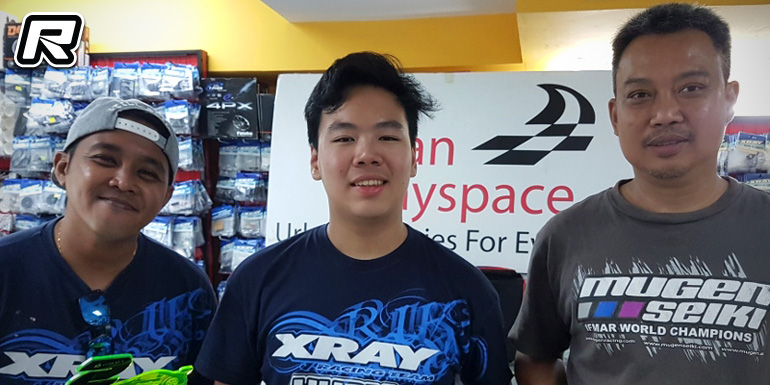 The final round of the Singapore-based Urban Touring Series was held this past weekend. Championship points leader, Dominic Quek (Xray), returned to the action, and he would be challenged by a larger turnout for the highly anticipated final round of the year-long 10-round series. While many were anticipating Dominic to dominate the event, the results of the controlled practice indicated the possibility of an upset. Running a new set of tyres, Dominic struggled to put in three fast laps, losing out the top seed position to Xray team-mate, Hasron Robana, who was faster by two-tenths over three laps. When qualifying started however, Dominic showed that he had resolved his early troubles by sweeping Q1 and Q2 by a lap each over his competitors to wrap up an early TQ. Qualifying 2nd was Hasron, with Joe Hwee (Schumacher) in 3rd.
In the finals, there was to be no stopping Dominic as he took victories in each leg of the A-main by a 1-lap margin over the rest of the field. With the leader running away, the excitement came from the battles between Hasron and Joe, with Hasron coming out 2nd eventually. Joe would settle for 3rd spot on the podium.
A-Main Overall Results
1. Dominic Quek – Xray
2. Hasron Robana – Xray
3. Joe Hwee – Schumacher
4. Danila Miswan – Xray
5. Sean Lee – Tamiya
6. Chhua Joo Kiah – Tamiya
7. CH Tay – Mugen
8. Fadzil – Xray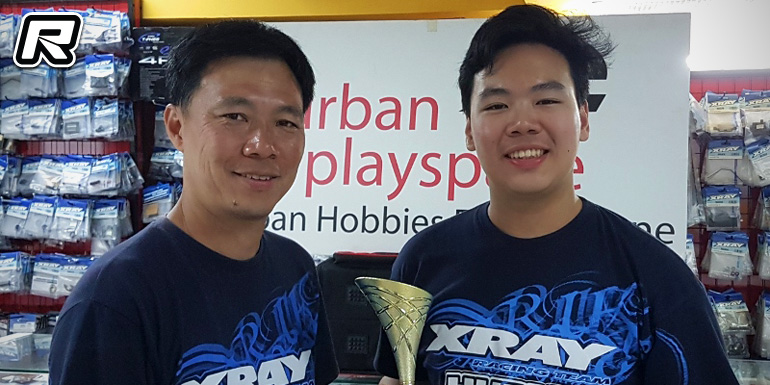 With this win, Dominic sealed a perfect run in the series, taking maximum points from the 6-rounds counted. Leonard Sim (Awesomatix) finished 2nd despite missing the last four rounds of the series, with Hasron in 3rd.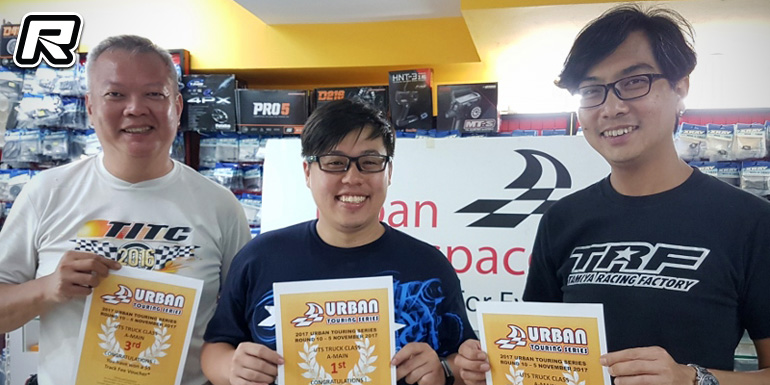 In the Truck Class, there was 4-way battle for the podium, with Allister Lim eventually coming out on top, followed by Sebastian Lee and Sam Chow in 2nd and 3rd respectively.
Source: Urban PlaySpace [urbanplayspace.com]
---