November 29, 2017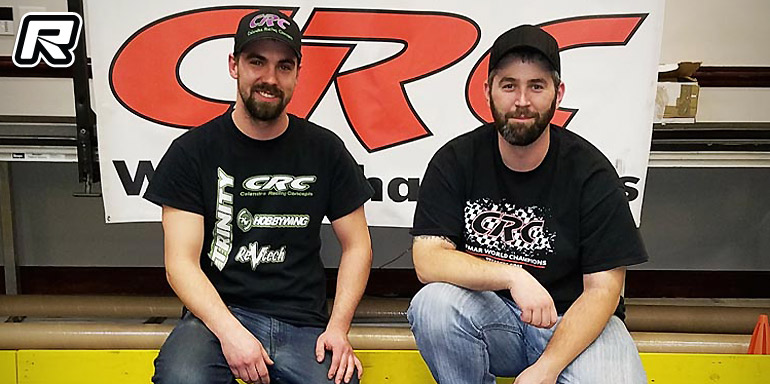 The 37th annual U.S. Indoor Championships were held in Cleveland, Ohio last weekend with almost 500 entries making this event the largest road race in the U.S.. With almost 40 years of racing heritage, the U.S. Indoor Champs attracted all the big names in the country with some of the largest class entry numbers ever. In 1/12th Modified it was Andrew Knapp who would lead the pack in the A-main. Having no intention to run the class, a little kick in the bottom by his chassis sponsor meant Andrew would only start with Q2 and with no result going into that round, he was resorted to dead last in the bottom heat. He poked around the track feeling out the power and handling of 1/12th scale Modified gaining him a 3rd qualifying position. Now sorted into the A-heat in third, Andrew pushed a bit harder with more confidence in round 3 gaining him a close 2nd, just missing TQ. For round 4, Knapp and motor man Jim Dieter threw it all out there and he ripped the car around for a TQ spot. In the A-main, Andrew was simply on a different level. He drove away from the competition at times making it look easy as he bantered jokingly with other drivers on the stand.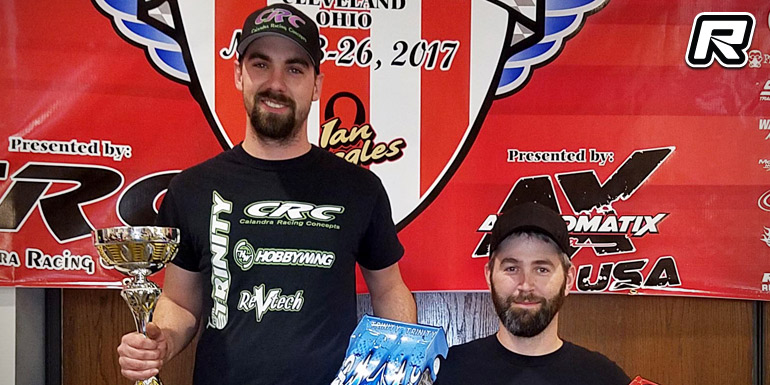 The 1/12th 13.5 class typically draws some top level Modified drivers as well as racers from the 17.5 Stock class. The class is deep with talent and this year featured 47 entries. Andrew Knapp was on top of his game in this class also, TQ-in all four rounds of qualifying and leading the A-main wire to wire, bringing home the title one lap ahead of Ray Darroch and Tom Firsching.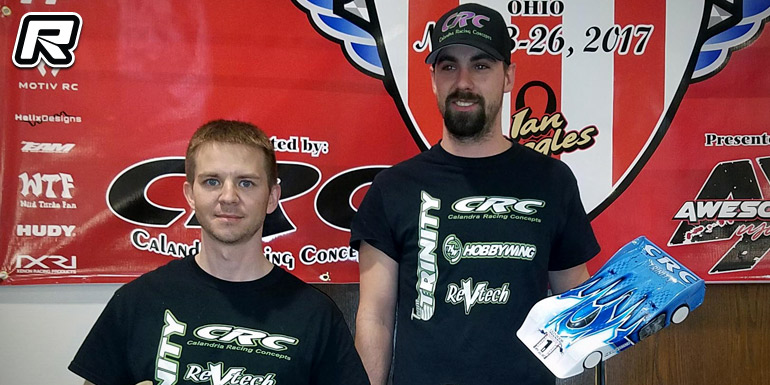 The 17.5 class for 1/12th scale was very well attended with 87 total entries, a deep field. Much like the race in Vegas a month ago, Andrew Knapp won every round of qualifying and then capped it off with a wire-to-wire win in the A-main. His closest competition was teammate Jeff Dayger. Dayger qualified 2nd and stayed close to Knapp in the first half of the race. Andrew somehow found a way to slowly sneak away from Dayger who was driving incredibly tight and clean. Joining the two on the podium was Craig Xavier.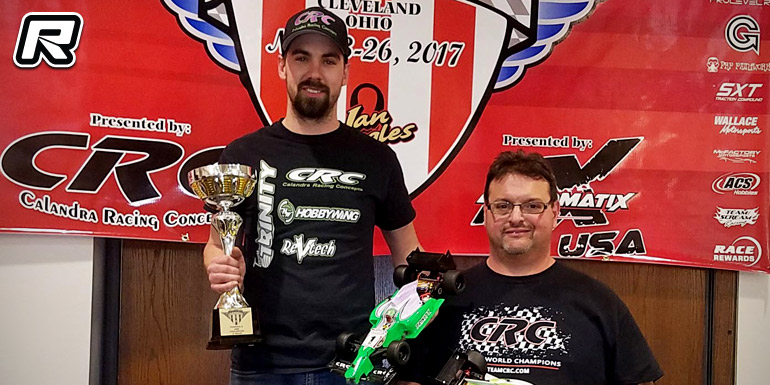 The Formula class continues to grow in North America, especially at large events. With more manufactures jumping into the fight, the class is getting very competitive. At the 2017 U.S. Indoor Champs in Cleveland, 60 competitors entered the class, making this the largest Formula race ever in North America. This class, again, was dominated by Andrew Knapp. He took the overall TQ and brought home the win a lap ahead of Brent Klingforth 2nd and Frank Calandra 3rd.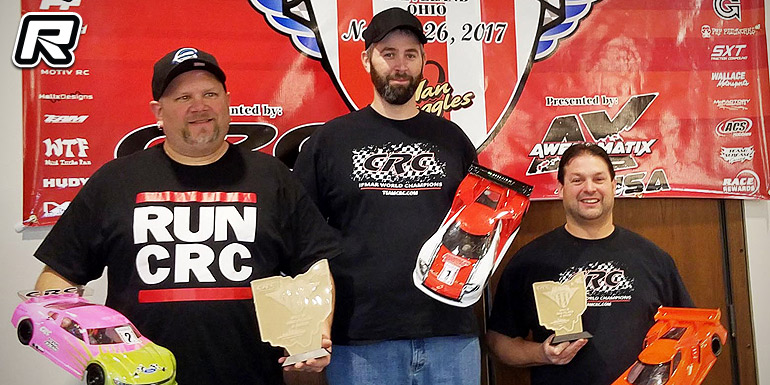 Over in World GT-R, a class that has been running in Cleveland since it's inception in 2015, almost 40 entries battled it out for the title. Two-time defending champ Tom Firsching took his car to yet another World GT-R win to make it three in a row. He did not have it easy as 2nd place Brian Wynn pushed Tom from start to finish in the A-main. An interesting note about Brian; in an effort to prove how scale and fun the class can be, Brian used a number of different bodies during the weekend. In round 1, he was TQ with 1970 Pontiac Trans-Am, not the most aerodynamic body available, but it proves, you can be very competitive with the body of your choice, not necessarily the lowest, meanest, most "racey" looking body available in the class. In the A-main, he chose a very scale looking Mustang body. He pushed Tom for 5 minutes, hounding Tom waiting and looking for small opening. With Brian and Tom living about 1/2 mile away, racing at the same track every week and being on the same team, Brian chose to wait for a mistake from Tom rather than stick his nose in a gap that didn't exist. Unfortunately for Brian, that mistake never came from Tom. Rolling around just a short way behind those two was eventual 3rd place finisher Mark Calandra. Mark was patiently waiting for a little "paint trading" from the two leaders so he could sweep around and take a victory. Unfortunately for Mark, that never happened and he would go on for an uncontested 3rd place finish.
Source: CRC [teamcrc.com]
---