November 13, 2017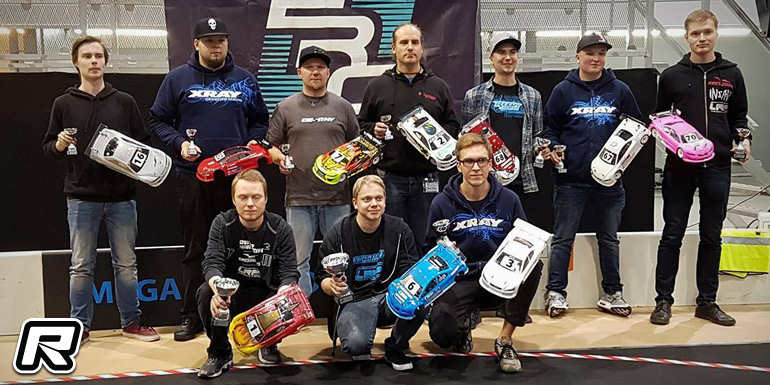 The famous LTCC race, the opening round of Finnish Electric On-road Nationals Series FinTrack Tour, took place at a handcraft and hobby expo in Lahti, southern Finland. Nearly 100 entries made the race quite a spectacle once again with Touring Modified and Stock classes being run on Saturday, while Touring Prostock as well as the Formula and GT-12 support categories were held on Sunday. As usual the LTCC King title would be awarded after the race to the driver with the best combined Stock and Prostock or Modified and Prostock results. The highly competitive Modified field saw many ETS and EOS stars including Viljami Kutvonen, Karri Salmela and Joel Valander among top russian drivers like Georgy Chmigal and Maxim Laverychev. With 45 entries the Modified class draw the most drivers in many years and it was welcomed by many to see drivers are getting back to Modified racing.
In the Touring Modified class and after the triple A-mains it was Viljami on the top as he cruised to the win like a boss with reigning champion Miko Teponoja taking home the runner-up spot as Georgy came in 3rd.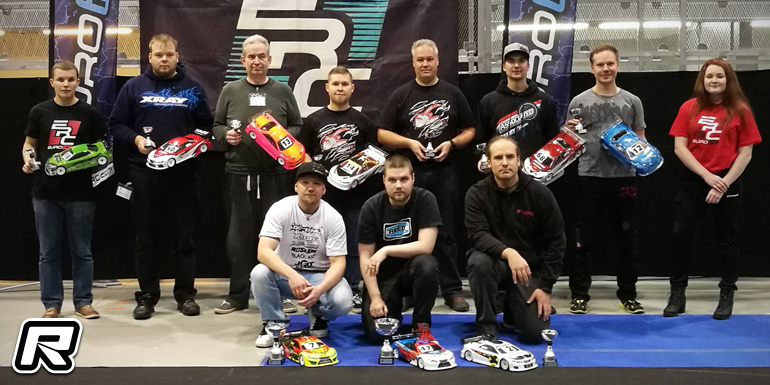 In Sunday's Prostock event it was Miika Laurila on TQ in front of reigning Prostock champion, Kalle Lehto and Vesa Yli, who had the pace for the TQ muss suffered from some mishaps. In the finals, Miika wrapped up the overall in the first two finals, although it was by a small margin. Behind him and thanks to a win in A3, it was Vesa Yli on the runner-up spot as he took profit of a mishap of Miika in the final main. Kalle Lehto would round out the top 3 result.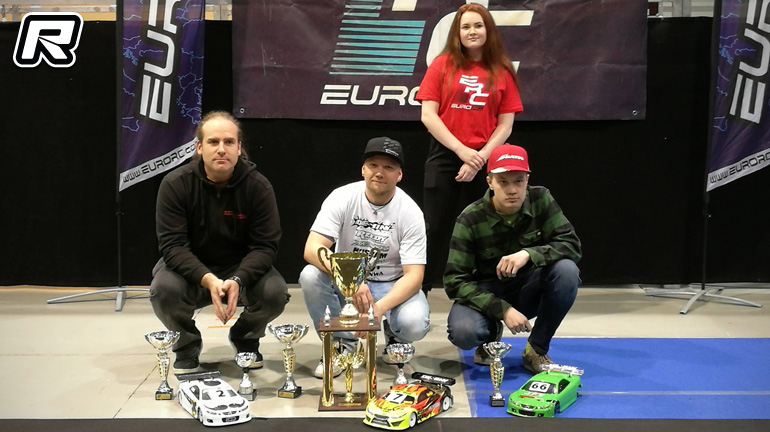 After both day's results were summed up, it was Vesa Yli with the LTCC King title courtesy of his P8 finish in Modified and his runner-up spot in Prostock. Kalle Lehto, last year's LTCC King came in 2nd from Ilari Lamminsivu 3rd. As for the other classes Eemeli Anttonen took the win in Touring Stock while Tomi Mairue took the Formula class victory and A.P. Lyykkä came out on top in GT12.
Thanks to Vesa Yli for the report.
---