November 6, 2017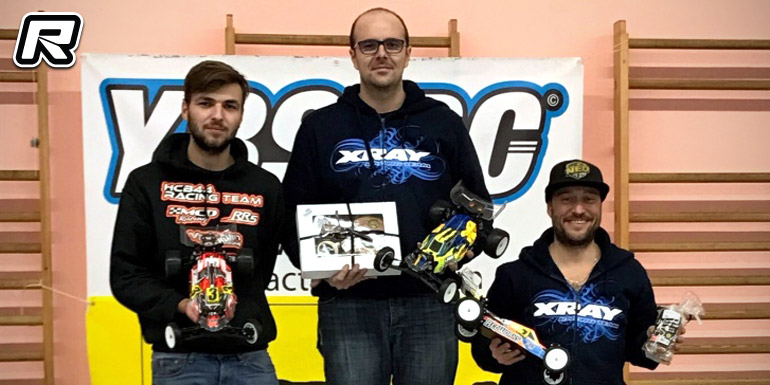 The final round of the French 1/10th Electric Off-road Nationals, the Champions Cup, was held in Merlevenez on a purpose-built indoor carpet track. Xray's Mathieu Briere was the man to beat in 2WD Modified Buggy as the took the overall TQ with the only 17-laps run and he also came out fastest in the opening two A-mains to take the overall win early and in front of Xray teammates Valenti Peuziat and Thibault Berthier.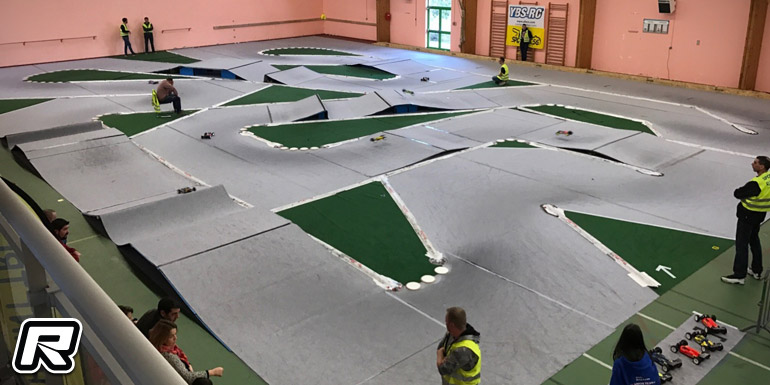 2WD final results:
1. Mathieu Briere – Xray
2. Valenti Peuziat – Xray
3. Thibault Berthier – Xray
4. François Guerbois – Xray
5. Julien Formentin – TLR
6. Arnaud Matohanza – Xray
7. Julien Parnot – Team Associated
8. Cédric Pasca – Schumacher
9. Mickael Villa – Xray
10.Benjamin Sion – Team Associated
11.Laurent Jesus – Team Associated
12.Florent Gallot – Xray
In 4WD Modified Buggy it was again Mathieu who excelled. After taking four of the five qualifiers he also swept the A-mains to score his second win of the day. Arnaud Matohanza came in 2nd from Julien Formentin 3rd.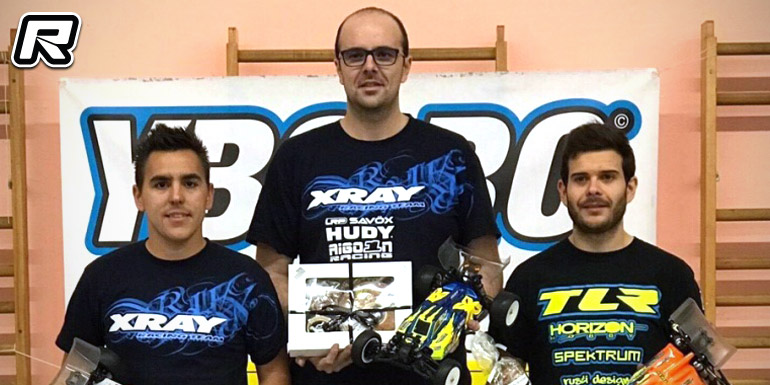 4WD final results:
1. Mathieu Briere – Xray
2. Arnaud Matohanza – Xray
3. Julien Formentin – TLR
4. Romain Valter – Xray
5. Florent Gallot – Xray
6. François Guerbois – Xray
7. Alexandre Theuil – Xray
8. Michael Villa – Xray
9. Cédric Devillers – Team Associated
10. Laurent Halluin – Team C
11. Emilie Halluin – Team C
12. Florent Martel – Xray
Source: Xray [teamxray.com]
---