November 28, 2017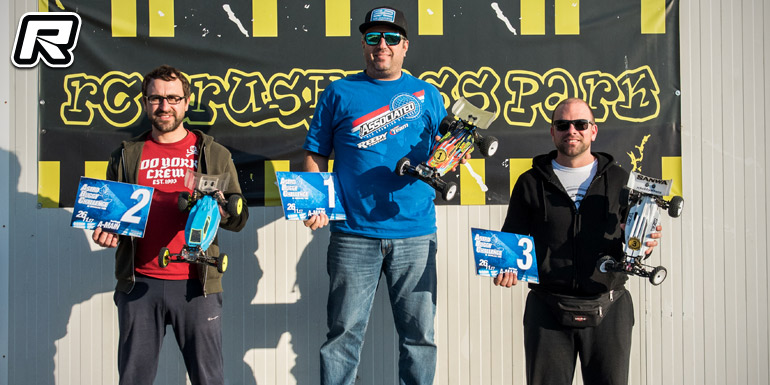 The Astro Buggy Challenge took place recently at the RC Brushless Park track in Greece. In the 2WD A-main the racing was intense, finding Nicolas Floudas 1st after driving his Team Associated to the top of the podium. Coming in 2nd was Dimitris Foteinos with his Kyosho and Sakis Papacharisis, after another great performance, claimed the 3rd spot on the podium with his Yokomo. Behind them Elias Routsolias (Kyosho) and Nikos Micahlodimitrakis (Yokomo) battled for the best-of-the rest positions with the newcomers to the class Nikos Kostroglou and Nicolas Karavanas as well as Dimitris Tatsakis and Kostas Bougalis all delivering good performances.
The top 3 results in the 4WD A-main were pretty similar to 2WD with Nicolas Floudas pushing his Team Associated buggy to the win from Greek 4WD champion Dimitris Foteinos (Yokomo) 2nd. The battle for the final podium spot was between teammates John and Nick Michalodimitrakis both driving their Yokomos head to toe during all the mains and the more experienced driver, John, took the lead and finally ended 3rd overall. Behind them 13-years old Yokomo driver Xrhstos Papanikolaou made his very promising debut and is sure to be a name to watch out for in the Coming Greek Nationals season.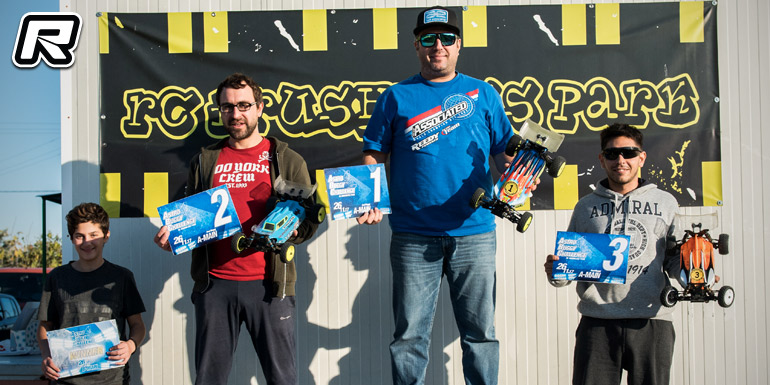 Thanks to Nikos Mixalodimitrakis for the report.
---