November 2, 2017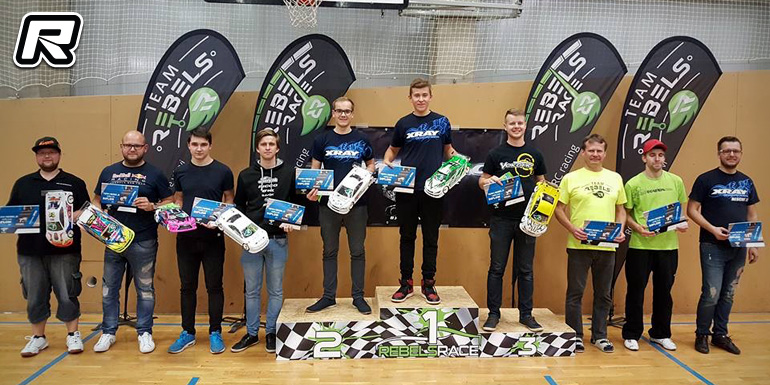 Round 2 of the Rebels Race was held in Trebešín, Prague last weekend. The very technical track was laid out on ETS carpet and one or the other driver had his problems to tackle the challenging circuit. In Touring Modified 31 entries made for competitive racing and after the four qualifiers it was Michal Blahovský who came out on top in front of Petr Grof and Matěj Šulc. After the finals things had mixed up a bit as Matěj Šulc, with a 1st and 2nd place finish took the win from Michal with a 1st and 3rd place while Petr had to settle for 3rd in the tie-breaker.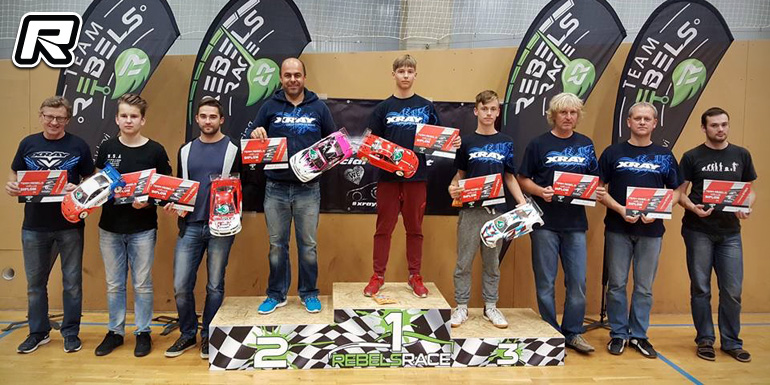 The Touring Stock class was run with mandatory motors and controllers, making for a level playing field. Right from the start young Simon Horak and seasoned racer, Michal Kneys fought for the overall win. Šimon won the qualifiers in front of Michal and he would also come out fastest in the finals to take the day's win from Michal Kneys 2nd and Ondřej Kohoutek 3rd.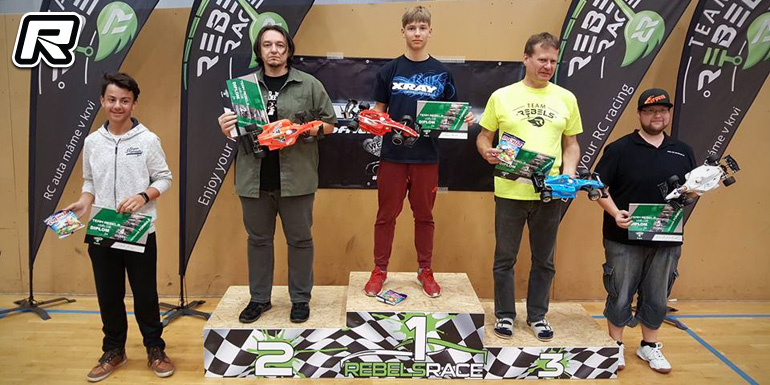 In contrast to the first round, Tomáš Knopp and Honza Kanina tried to make the racing life of Šimon Horák uncomfortable in the Formula class. However, Šimon would again excel to take the TQ and overall win. Tomáš Knopp came in 2nd in front of Honza Kanina 3rd. Jakub Kneys and Jiří Jarolímek Jr. would round out the top 5.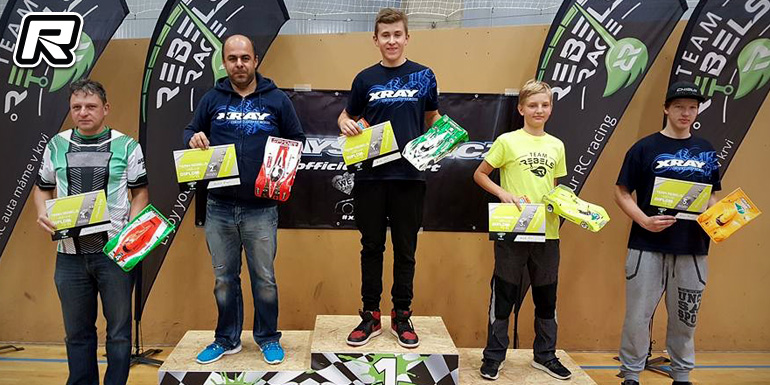 The 1/12th scale class attracted a total of seven racers. Matěj Šulc was in the lead right from the beginning and he only suffered in Q1 due to mechanical problems. In the finals he made a clean sweep to take the win from Michal Kneys and young Marek Fric.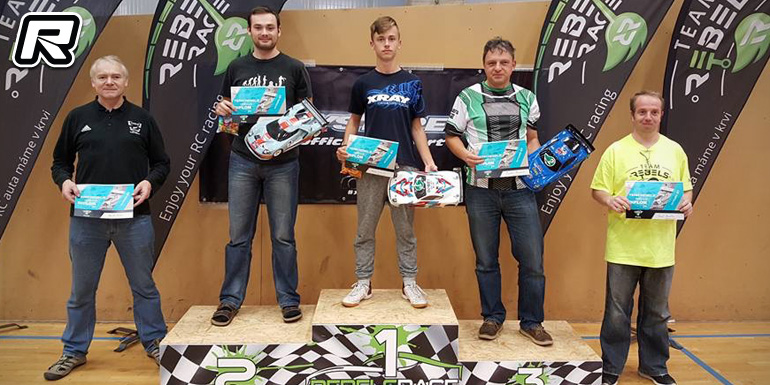 Finally in the GT category it was Ondřej Kohoutek in front of Jakub Vaněk and Radovan Konopík.
Source: Xray [teamxray.com]
---