November 24, 2017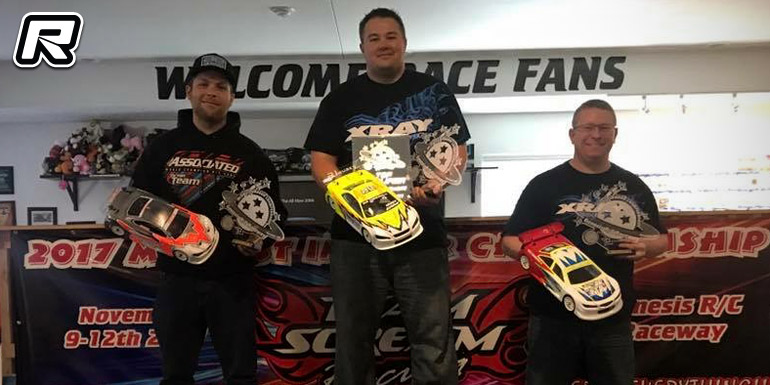 The 6th annual Midwest Indoor Championship was held at Genesis RC Raceway in Minnesota. The track layout was technical with multiple switch backs, a high speed chicane, and high bite black carpet. In the Super Stock Touring class Rob Love (Xray) had his car on rails and was able to secure the overall TQ. Rob was able to get off to clean a start in the main and never looked back. Eric Schneeweis (Xray) and Anthony Swift were racing some hard fought battles with Team Associated's Eric Swanson and Cole Tollard. In the end Love would take the win with Swanson 2nd Schneeweis in 3rd.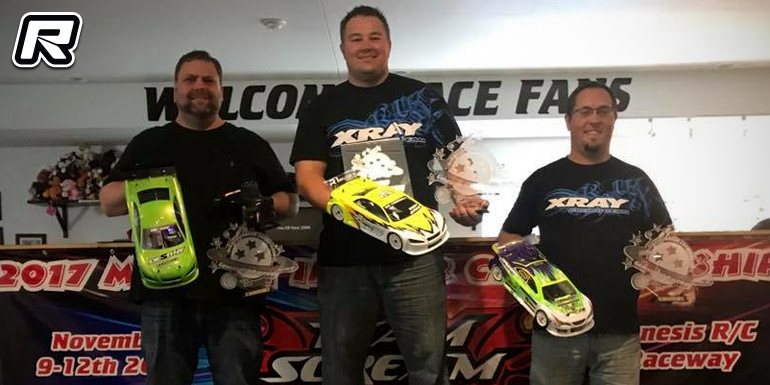 In the Stock class Rob Love was able to continue leading the charge with and secured the TQ and overall win. Paul Doyle came in 2nd from Anthony Swift third.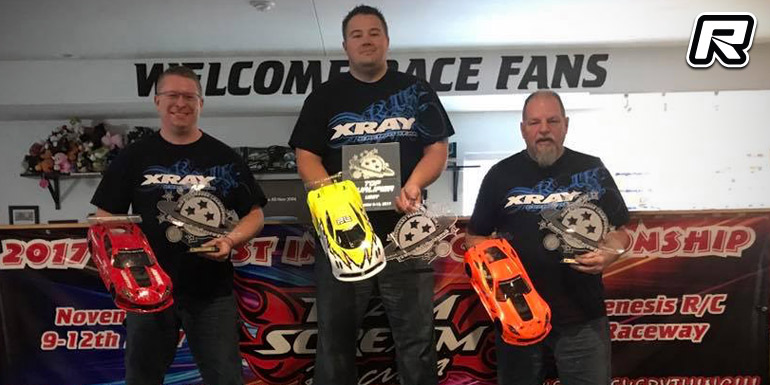 The USGT had some of the closest racing of the event. In the main Rob Love bumped on the first corner allowing teammate Eric Schneeweis to get by. This race was very tight and Rob and Eric traded positions a couple of times meanwhile Dan Crain moved into the 3rd position. Ultimately it was an Xray 1-2-3 with Rob, Eric and Dan on the podium.
Source: Xray [teamxray.com]
---