November 20, 2017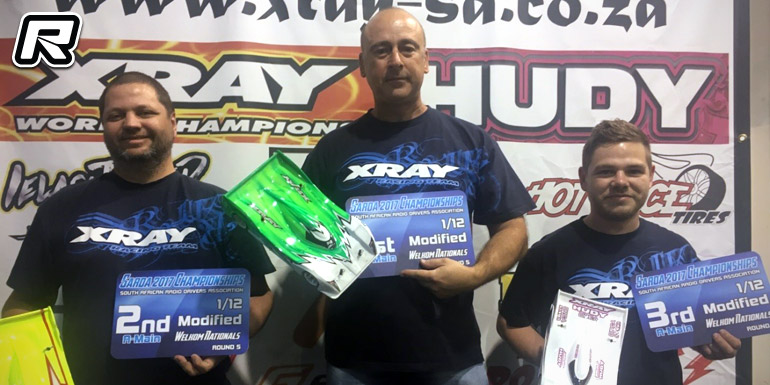 The final round of the 2017 South-African ORE 1/12th national championship series was held at the Welkom RC Arena over weekend this past weekend. With the new track build for the IFMAR 2018 worlds on track, this was the last official event to be hosted at the current indoor facility. To make the weekend more special, the 1/12th Nationals was combined with a Nandos Challenge in the style of a Reedy Format racing for Touring Modified and Pro-Stock class. The 1/12th Modified qualifying rounds showed great racing by the Xray team mates Shaun Schutte, Antonio Caroli and Hein Kotze and it was Antonio who managed to take the TQ honours followed by Shaun Schutte and Hein Kotze for the grid.
In A1 on Sunday it was Antonio who took a great win followed by Shaun Schutte. In A2 Antonio retired from the race and after Shaun Schutte made a mistake the young Marius van Niekerk took a great win. In A3 Antonio had to fight hard after a mistake and an accident with a back marker to win the final main and the event. It was Shaun Schutte and Marius van Niekerk who completed the podium for the event.
1/12th scale Modified top 5 results:
1. Antonio Caroli – Xray
2. Shaun Schutte – Xray
3. Marius van Niekerk – Xray
4. Willie du Plooy – Xray
5. André Greeff – Xray
The final 1/12th Stock round was going to be a battle between the youngsters Francois Laubscher and Brandon Solomon. Brandon had to TQ and win to win the title. In the qualifying rounds it was Brandon who showed great pace and consistency and he managed to take the TQ honours from Francois. On Sunday it was Francois who sorted out the pace and he drove great in all three A-finals to take victory from Brandon and Wayde Solomon. Francois Laubscher also took the 2017 title in the process.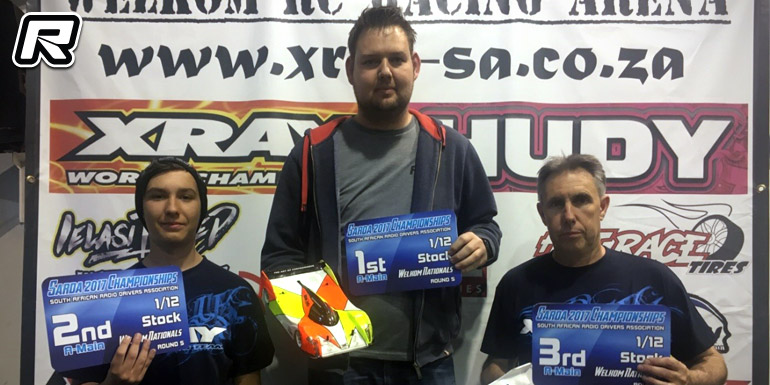 1/12th scale Stock top 5 results:
1. Francois Laubscher – Xray
2. Brandon Solomon – Xray
3. Wayde Solomon – Xray
4. Gerry Esterhuizen – Xray
5. Patrick Lester – Xray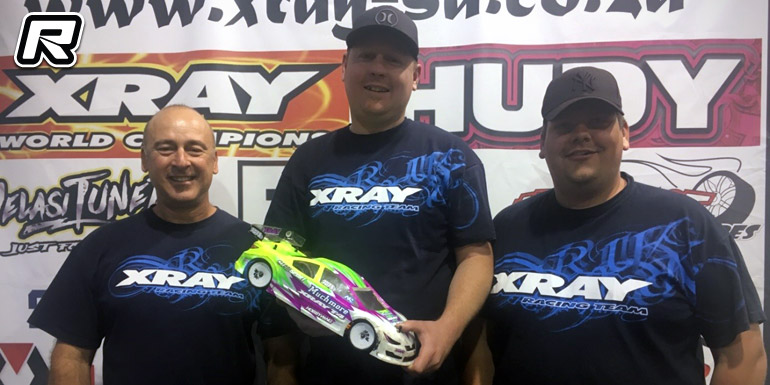 The Nandos Challenge was held as part of the farewell event for the current Welkom indoor facility. Six Rounds of heads-up racing were held on Saturday and three rounds on Sunday. In Touring Modified Ashley Hurley took the win from Antonio Caroli and Anderton Smith for an all-Xray podium. In Pro-Stock Touring Brandon Solomon lead an Xray 1-2-3 with Anthony Smith 2nd and Amanda Barnard 3rd.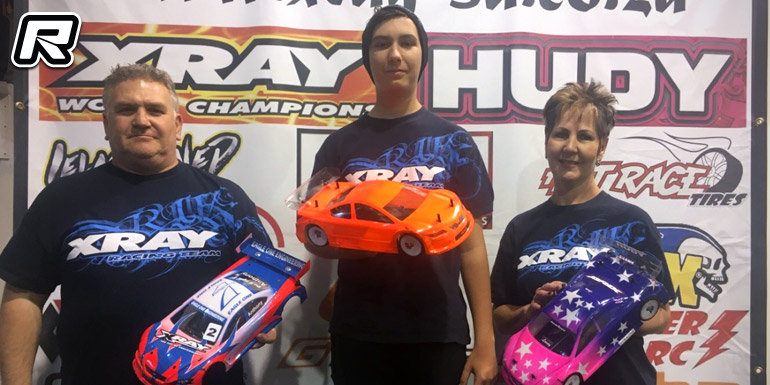 Source: Xray [teamxray.com]
---