November 10, 2017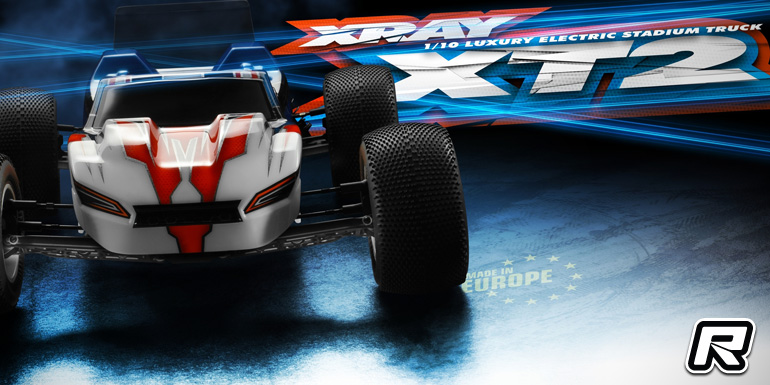 Xray have introduced the 2018 variant of their EOS and US Championship winning XT2 1/10th 2WD stadium truck kit. The main difference from the previous version is the inclusion of both carpet and dirt-specific gearbox setups in the kit, allowing to built the truck for high and low grip conditions right out of the box. Included are both laydown and standup gearboxes, a gear differential for high-grip and a ball diff for low-grip surfaces, as well as hard and medium compound suspension plastics, carbon and composite rear shock towers, and also two battery brace setup, upper brace mounts and a composite gear cover. Also part of the updated package is a new, short front chassis brace that allows to mount graphite chassis side guards to adjust chassis flex and an updated outer steering link mount increases reliability. The kit is rounded out by new lower shock absorber bushings for more precise shaft movement, new shock O-rings for better sealing and shock performance as well as new suspension pin washers that prevent the pivot shafts from moving. The kit will hit stores very soon.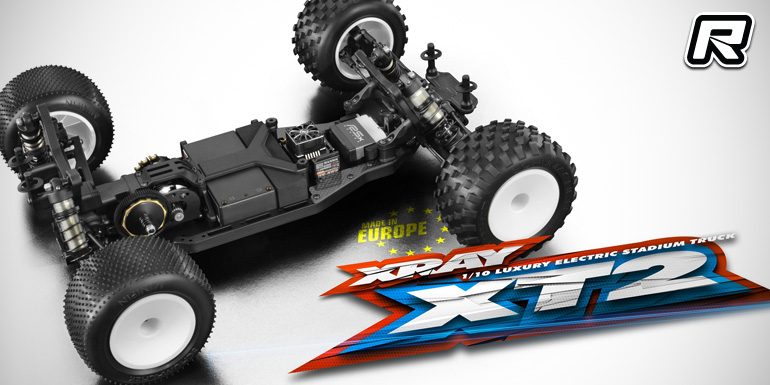 2018 features:
– Recent EOS Champion and USA Champion platform
– All-in-one concept includes specific parts to build the XT2 for carpet or dirt:
– Both types of gearboxes and motor plates allowing positioning of the motor in lower position (carpet) or upper position (dirt)
– Gear differential (carpet) and ball differential (dirt)
– Two different hardness of suspension arms: medium (dirt), hard (carpet)
– Two different rear shock towers: composite (carpet), graphite (dirt)
– Both types of composite battery straps to fit two different gear boxes
– Both types of composite mounts for upper brace to fit two different gear boxes
– Composite gear cover to protect the gear box from dirt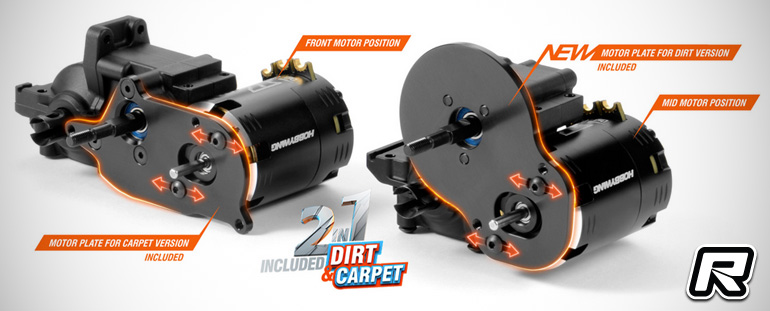 – New shorter front composite chassis front brace allows mounting of new graphite side guard brace to adjust front chassis flex
– New graphite chassis side guard brace for increased stability and performance
– New secure steering linkage mounting increases reliability of the steering assembly
– New shock absorber lower shims give more precise shock shaft movement
– New shock absorber O-rings for better sealing and shock performance
– New suspension pin washers prevent the suspension pins from coming out, increasing reliability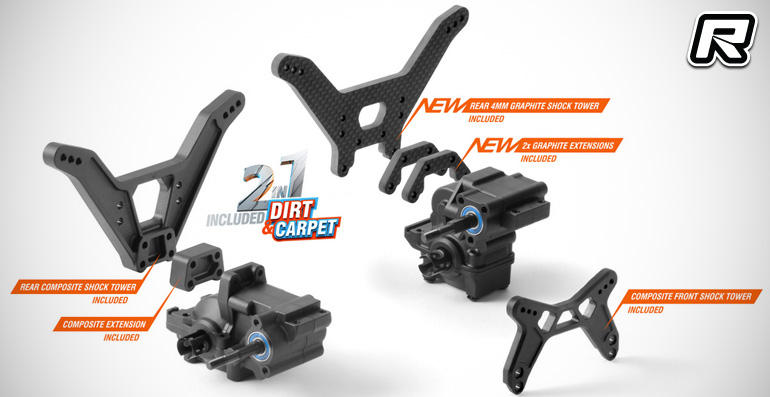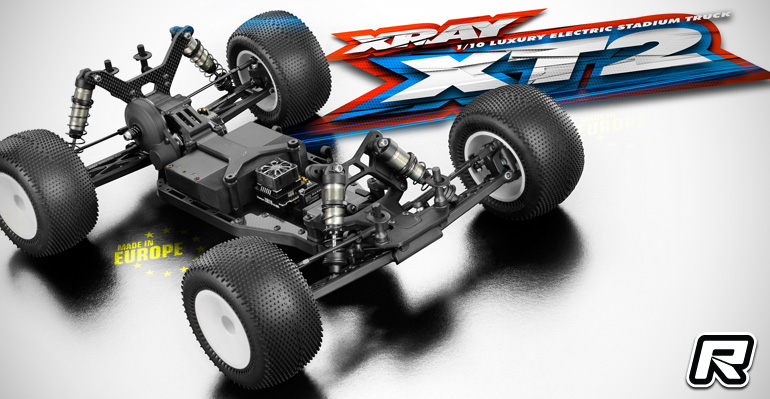 The full presentation can be found here.
Source: Xray [teamxray.com]
---