December 22, 2017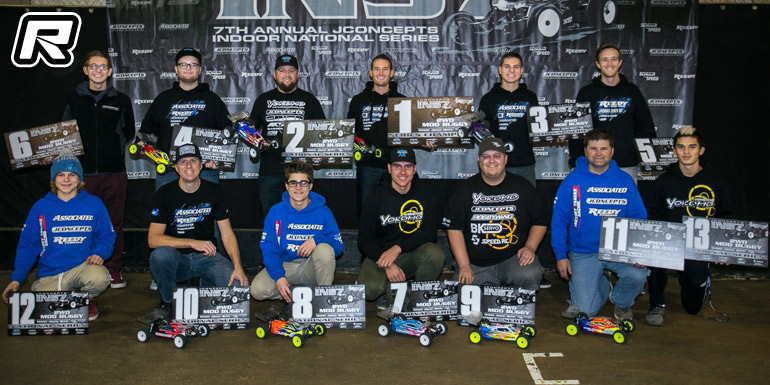 The 2017 JConcepts Indoor National Series has come to an end recently and with over 1500 entries for the year and highlighted by the biggest names in the industry, the JConcepts INS7 season set new records for participation, competitiveness, while promoting a fun racing atmosphere. Points were calculated with a win being maximum points of 100, 2nd place was awarded 99 and so on. There is also a TQ bonus of 1 point making a TQ and win a total of 101 points. 3 races out of 5 were required to enter into the overall series total.
With the incredible talent depth in 2WD Modified and the most competitive field in INS history, three World Champions would go head to head for the overall series title in the highly contested class. After 5 epic races, naming the series National Champion is a title worthy of its name. With a total of 302 points, Ryan Cavalieri would take the overall series win with Ryan Maifield 2nd with 295 points and Spencer Rivkin 3rd with 294 points. The entire field is stacked.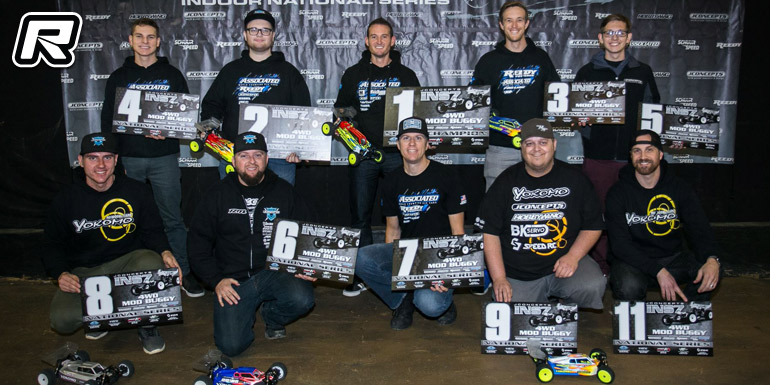 The most competitive class to name the overall champion was in the 4WD Modified class with only a one point spread between the top 4 drivers. Taking the win in 4WD Modified was Ryan Cavalieri with a total of 297 points. There was a 3-way tie with Alex Kosciuszek, Spencer Rivkin, and Dustin Evans all finishing with 296 points. With the tie-breaker being based on best finishing results, Alex locked up 2nd overall with two wins from the Winter and Fall INS races. Dustin edged out Spencer with his win in the Finale race. What's more incredible was that the entire series podium was decided at the Finale race at Speed RC.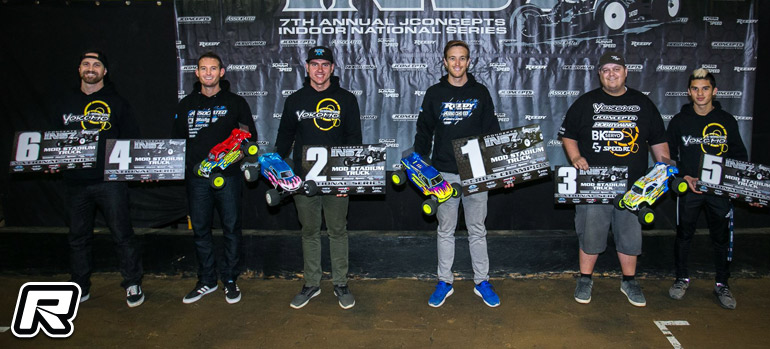 It was another great race in the Modified Truck class with the top 3 only being two points apart from one another. The final race at Speed RC decided the overall podium in this class with Dustin Evans taking the win with 300 points. It was a very close fight, but JP Richards would end up with 299 points and finished 2nd with Max Flurer 3rd overall with 298 points.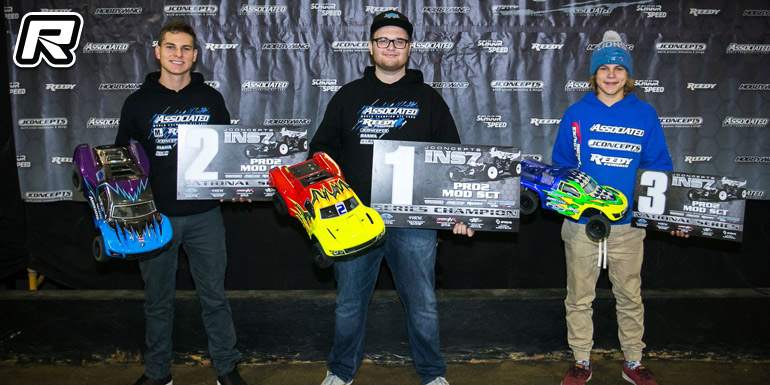 It was a great showing for Alex Kosciuszek in the Modified Short Course class going head with Spencer Rivkin and Austin Horne for the National title. Alex was able to take two victories out of three races he attended giving him the edge for 1st place with a total of 302 points. Spencer Rivkin would end up 2nd with a total of 300 and Austin Horne 3rd with 294 points.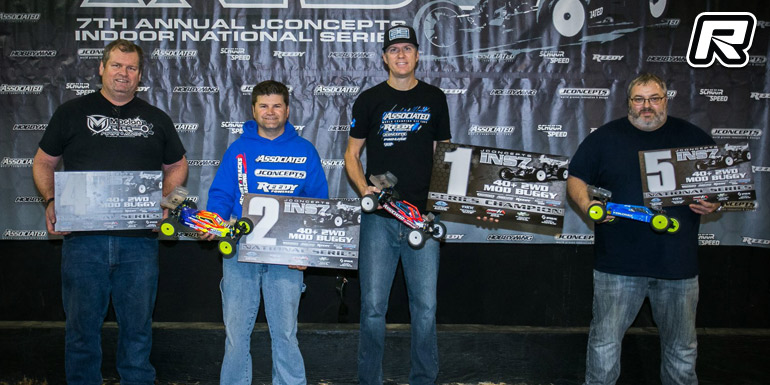 The King of 40+ lives up to the name and just shy of a perfect total score of 303 points, Brent Thielke won the overall with great, consistent driving showing his speed to earn him 302 points and the title. Al Horne would finish 2nd with 297 and Scotty Ernst 3rd with 278 points.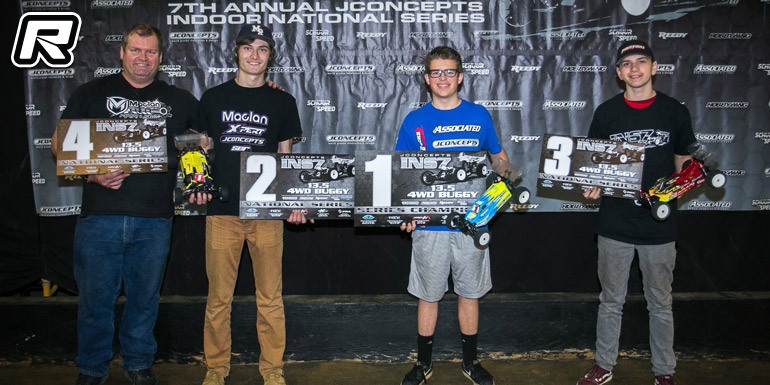 Showing he's the class of the field, the 13.5 4WD National Champion, Dreighton Stoub, would end the year on top in the 13.5 4WD class with a remarkable 302 points and just one point shy of a perfect score. It was a great effort by Douglas Hobbs to wrap up the 2nd place spot with another young guy, Ryan Reavis 3rd overall. Douglas' father, Kevin, would also participate in the 13.5 4WD class to finish a very respectable 4th overall in the series.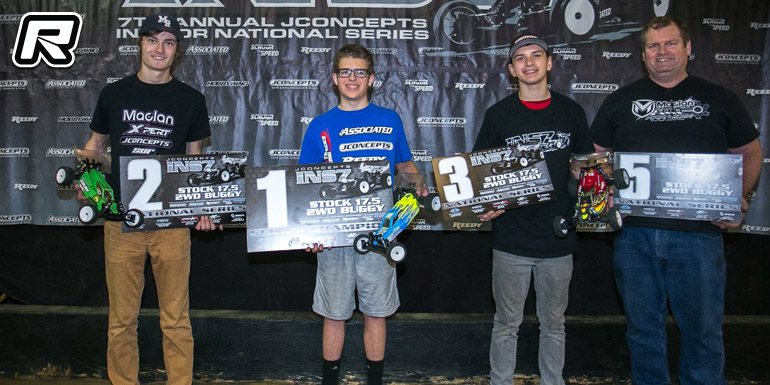 With almost a perfect showing for the youngster from Michigan, Dreighton Stoub was able to participate in three races throughout the year earning himself 302 points out of a total possible 303 to win the overall series champion in a very, very competitive field of 17.5 2WD Stock Buggy class. Douglas Hobbs proved to be a very capable driver from the Northwest adapting to the different tracks conditions and able to finish 2nd overall in the series. JConcepts friend and teammate, Ryan Reavis also displayed great speed earning himself 3rd overall in the series. Scotty Ernst would finish 4th with Kevin Hobbs 5th overall in the series.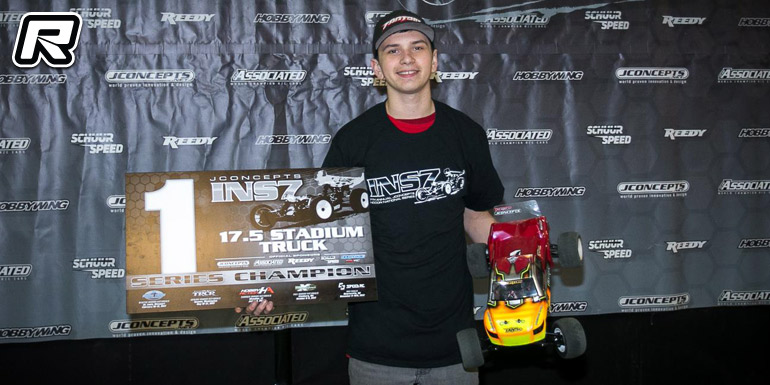 It was an awesome showing by Ryan Reavis in the 17.5 Stock Stadium Truck class going on to win the overall series win by receiving maximum points in 2 of the 3 rounds he participated in. Scotty Ernst would finish 2nd overall with Matt Tormey 3rd in the series.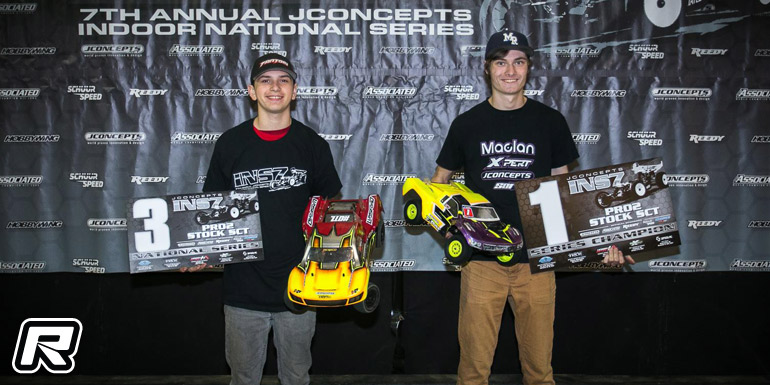 It was a terrific 3-way battle in the 17.5 Short Course class between Douglas Hobbs, Ryan Reavis, and Scotty Ernst. Every time they hit the track, it was a great show for the audience with some of the closest racing in the series. Not only did they show great driving talent throughout the year, they also displayed top-level sportsmanship. Congratulations and thank you for making Short Course great again. Douglas Hobbs would take the overall series win with 301 points, Scotty Ernst 2nd with 299, and Ryan Reavis 3rd with 298 total points.
Source: JConcepts [jconcepts.net]
---