December 12, 2017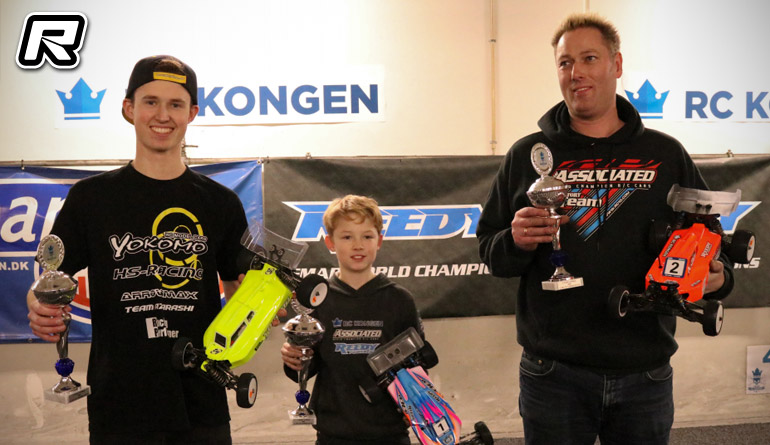 The Heljan/Rckongen group has been hosting Denmark's only winter championship for 1:10th scale buggies trying to find the right balance between serious and rookie drivers. This past weekend round 4 of this seasons winter series was run, and it looks like their hard work the last few years is paying off. More than 60 drivers attended, among them 2 former EFRA European Champions, factory drivers from AE, Yokomo, and Hot Bodies were all out in force providing some very exiting racing.
The right formula for a successful race seems to be a balance between making it fun and easy to race, yet challenging enough for competition drivers along with a proper race director and announcer. Kim Bendiksen of Rckongen changed the layout of the track in the week up to the race, to make racing fair for everyone attending along with a single set control tire setup, it provided some very thrilling qualifiers and finals. The Rookie class is open for any 1:10 scale car with no limit on motors or electronics. Excellent for many attending their first race, and yet fast enough for those wanting speed.
AE/Reedy/Rckongen backed 10 year old Marcus Kaerup showed everyone that racing is in his DNA, taking TQ in both 2wd mod and 4wd modified with his Reedy/AE rides. Attending school (his dad is a teacher), his practice time is limited to weekends only, yet he is becoming blindingly quick lapping 2-3ths of a second faster than the competition. After some thrilling finals, Marcus won 4wd, but a few mistakes cost him the win in 2wd and he had to settle for 2nd.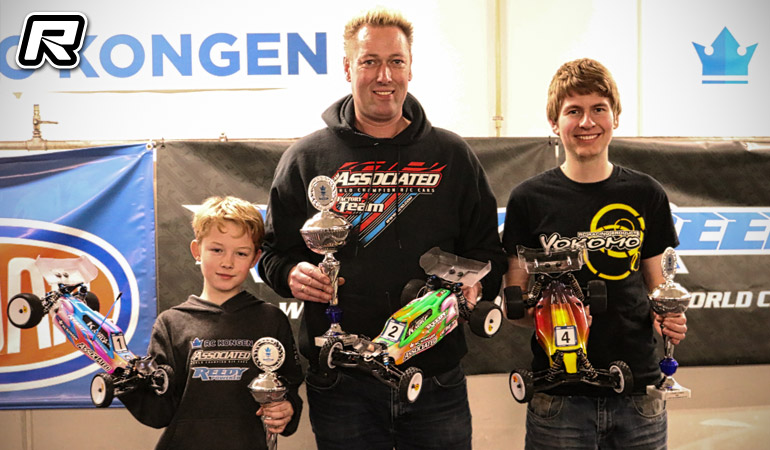 In 2wd Jonas Kaerup won with his Reedy/AE B6 in front of Marcus and Christoffer Henriksen with a Hoobywing powered Yokomo. Special mention goes to Frederik Hovgaard racing for Yokomo, he had very limited time on the track, having just attended a big race the Netherlands and the World Championships in
China. HB driver Pelle Culmsee made a good shoving too, but luck was not on his side in the mains. In 4wd Marcus won in front of Frederik Hougaard, sporting his brand new Yokomo 4wd, and Jonas Kaerup with his Reedy/AE B64 in 3rd.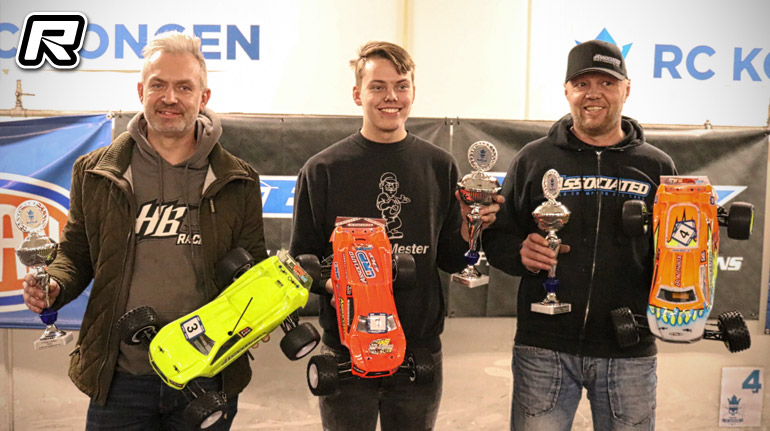 In the Truck class, Tobias Baunsgaard to his scratch built AE T6 truck to TQ and easily won the Mains in front of Kim Boelslund (AE T5M) and Timm Culmsee (AET5M) The Rookie class had the most entries, and even saw a few guys running mint vintage Kyosho Optima and Optima Custom Special Mids running with brushed motors and mechanical speed controls. In the end it was all about racing yet having fun and Daniel Genz was the man to beat as he won with his Team Associated B6, in front of photographer Jens Otto Frederiksen and his B6 and Rickie Kuttemann.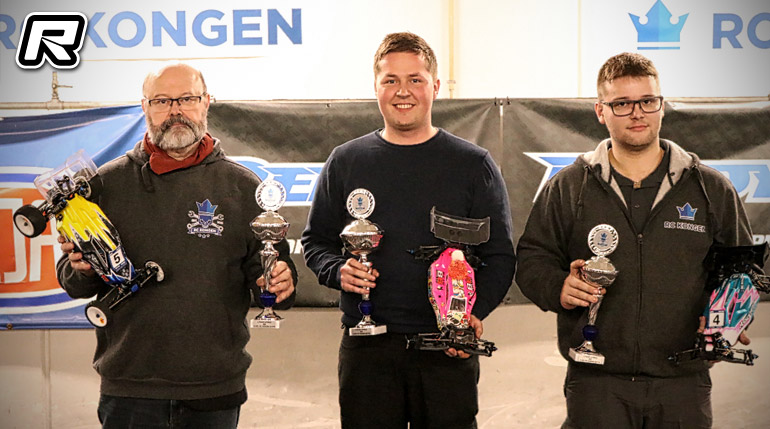 This concludes the 2017 season, but the track and hobby shop will be open for practice up and during the Christmas holidays. For racers attending the DHICUP in January, the venue is a perfect place to get the setups done on their excellent track sporting EOS carpet just like the DHI Cup.
Source: RC Kongen [rckongen.dk]
---