December 20, 2017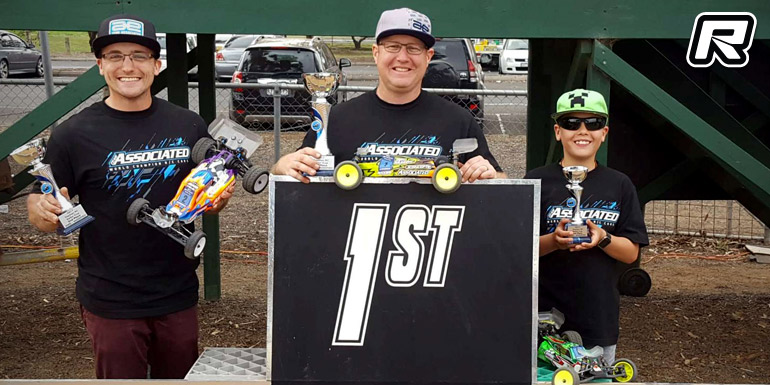 The fourth and final round of the Victorian Drivers Series was held at the Keilor Track in Melbourne. Over 130 entries were received for the event, which was re-run two weeks later than planned due to unseasonal summer rain washing out the original date. The Keilor club had prepared a classic outdoor dirt track which grooved up through the weekend but still had a fine dust layer in the hot summer weather, making tyre choice and setup critical to get maximum traction. Racers had travelled from as far away as Broken Hill, Mildura and Adelaide to join in this successful series. The Keilor Cup this year had extra meaning due to the recent passing of life member and long time president Mark Polistena, and many racers carried memorial stickers on their vehicles to honour his memory.

In 2WD Modified Buggy Ray Munday took out all three qualifiers to TQ from Andrew Selvaggi and Simon Healy, Mark Rogers close behind. In the finals Selvaggi pressured Munday hard but Ray was able to take all three finals for the win, Selvaggi 2nd and 11-years old Lachlan Munday coming through to place 3rd. Munday took the win in the Drivers Series with wins in three out of four events from Selvaggi and Healy, Rogers 4th and Munday Jr 5th.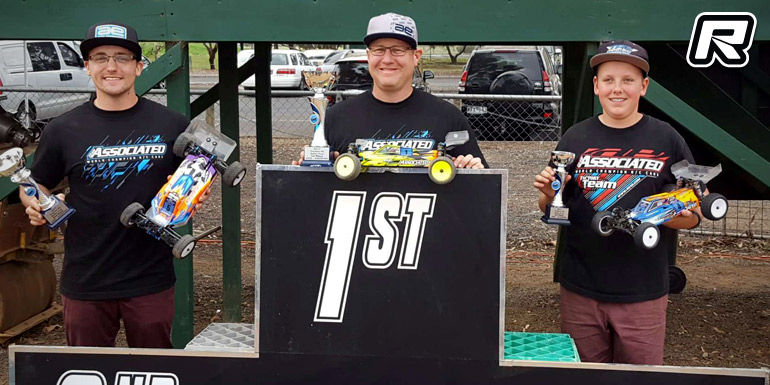 In 4WD Modified Buggy Munday again took TQ but this time after a big battle with Cameron Zammit, the result coming down to A3 with Healy 3rd. In the finals Ray took A1 and A2 for the event win, with "CamZam" pushing Ray hard but having some bad luck in A2 and A3. Selvaggi came through from 5th on the grid to take A3 for 2nd overall, with young gun 13yo Jordan Isergin taking 3rd overall. In the Series results, Munday took the overall win from Selvaggi and Healy again in 3rd.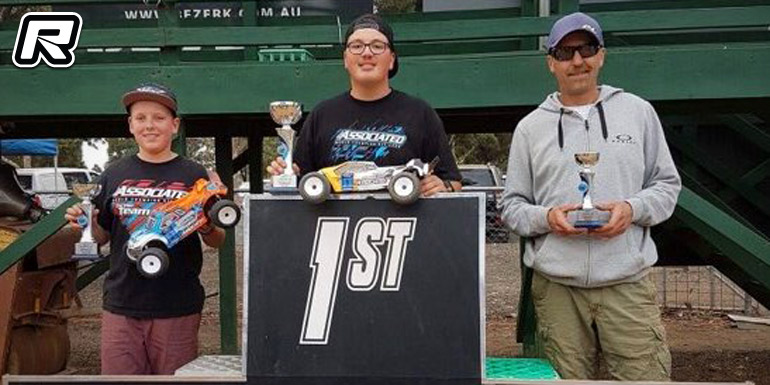 Stadium Truck has had a resurgence lately. Cameron Zammit took TQ in the Modified Truck class after a close battle with Jordan Isergin, Andrew Adamic 3rd. A1 was an epic battle with Zammit narrowly taking the win from Adamic and Isergin, the gap from 1st to 3rd less than one second. Zammit had an easier win in A2 to take the win, and Isergin took out A3 for 2nd overall from Adamic and Tim Drust. Isergin took the Series win by 1 point from Adamic, a great result for the youngster in his first year of mod competition, with Drust in 3rd.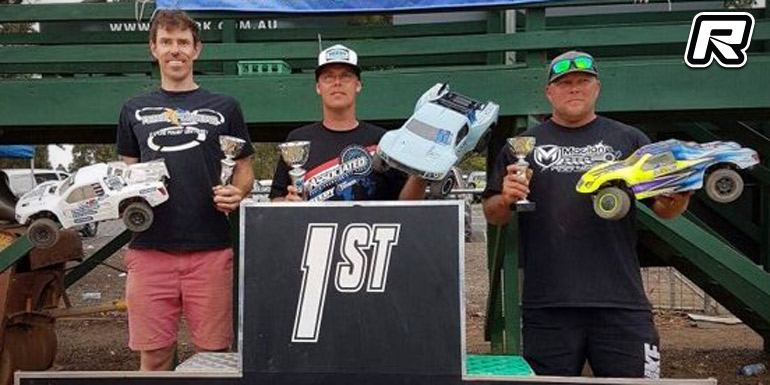 The 2WD SCT class has had a downturn recently but a field of entries was received for this event, led by Mildura racer Mark Rogers who was making his first return to racing since the recent birth of his daughter. Rogers took TQ in all three rounds from Brian Stewart and fresh out of retirement Anthony Zammit. In the finals Rogers took a dominant win in the first two finals for the overall win and Stewart took A3 for 2nd overall. Dave Edmunds from Adelaide took 3rd overall.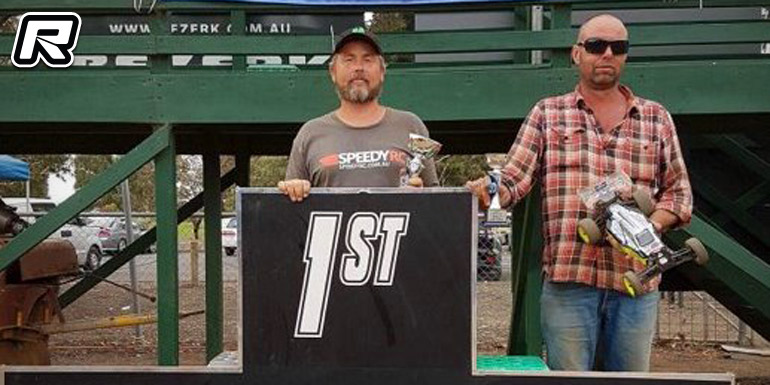 2WD 17.5, the biggest class of the day saw TQ taken by Simon "Sticks" McHugh from Ben Howard and Dave "Pringles" Engledow. In the finals McHugh took A1 but Ben Howard capitalised on a late error in A2 and also won A3 to take his first state series win. McHugh took 2nd, with local Scott Matthews rounding out the podium. Leigh Cheeseman, who couldn't make the final round. took out the overall series win from Howard and McHugh.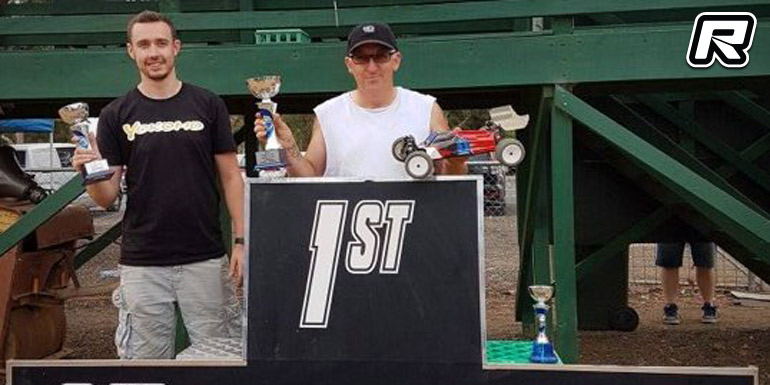 In 4WD 17.5 McHugh took the double 17.5 TQ, followed by Rob Jones and Jason Milbourne. In the finals McHugh again had some bad luck, with Milbourne capitalising to take A1 and A3 from Jones with Scott Giles taking out A2 to finish 3rd overall on his return to offroad. Going into this final round the Series was a 3-way battle between Cheeseman, Howard and Milbourne. By taking the win, Milbourne sealed the Series crown on countback from Cheeseman, Howard close behind in 3rd.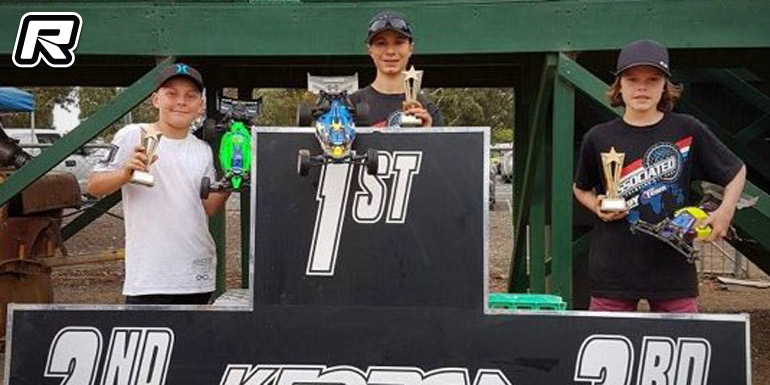 The 2WD Junior 17.5 class is going from strength to strength in Victoria, with two heats of under-16 racers battling out. Nathan Facciol started racing less than a year ago but showed he will be a force to be reckoned with in the future, taking the TQ and winning all three finals. 2nd place was the impressive Jayden Edmunds, who travelled all the way from Adelaide for his first interstate trip with Brian Lawrence a close 3rd. Mitchell Isergin was a popular 4th and Shane Lawrence 5th. In the series, Mildura's Tyrell McKenzie took 1st with 3 wins, Facciol 2nd and Josh Ryan 3rd.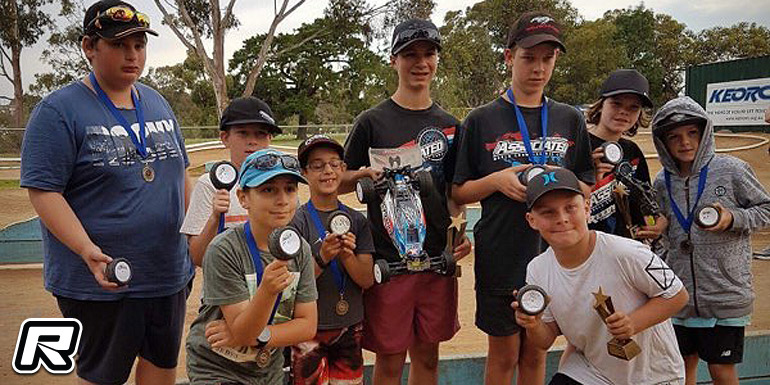 The Junior racers received a special treat – signed goodies from factory drivers at the recent IFMAR Worlds including Ryan Maifield, Spencer Rivkin, Jared Tebo, Ty Tessman, Kyle McBride and Lee Martin.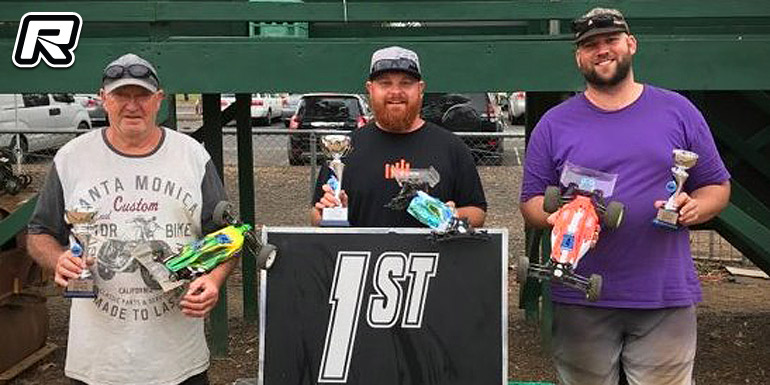 2WD 21.5 is a popular low cost class in Victoria. Dale "Daisy" Brown from Sheparton took TQ from local stalwart Peter Crowe and Mark Caesy 3rd. In the finals Crowe won A1 before Brown took A2 and A3 for the overall win, Crowe 2nd and Mildura's Matt Spencer in 3rd. In the Series however it was Matt Spencer taking a well deserved win from Brown, Casey placing 3rd.
Thanks to Ray Munday for the report. Images: Ben Howard and Frank Facciol
---