December 4, 2017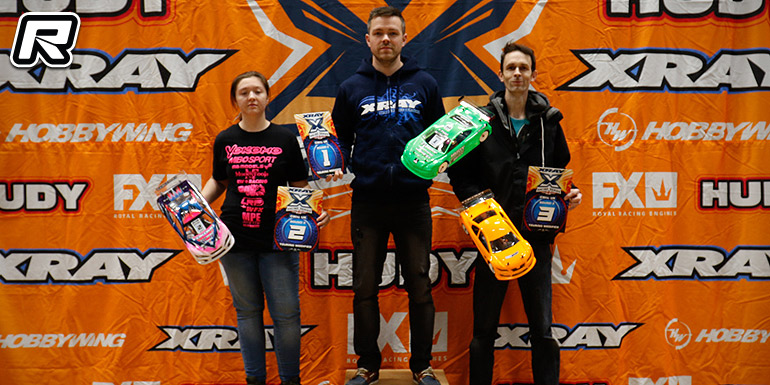 The recent second round of the CWIC Xray Racing Series UK again attracted over 100 entries with the most popular being the XRS Stock class. The new ETS style carpet has been working real well and only gets better and better each round as it clean up. This round seen some new faces to the Modified class with Harley Eldridge (Yokomo) looking good to keep Xray's Olly Jefferies on his toes.
Touring Modified top 5 results:
1. Olly Jefferies – Xray
2. Harley Eldridge – Yokomo
3. Phil Vickers – Yokomo
4. Steve Davis – Awesomatix
5. Nick WayWell – Xray
The ever popular Stock Touring class was once again dominated by Xray's Zak Finlay. Dan Blake (Xray) made it real tough for him in the finals both A-finals Dan only lost out by a margin of 2 seconds over both finals.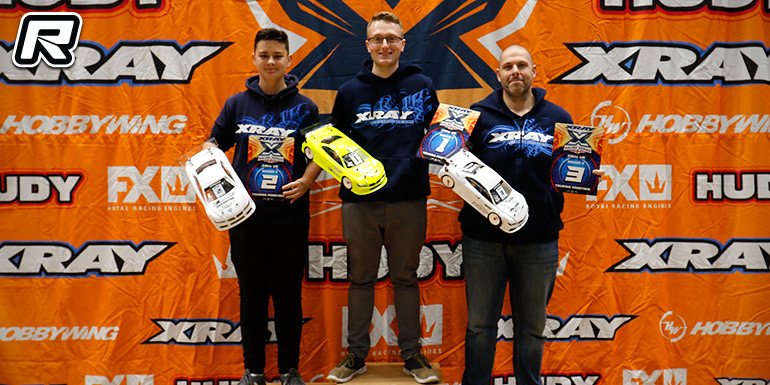 Touring Stock final results:
1. Zak Finlay – Xray
2. Dan Blake – Xray
3. Marcus Askell – Xray
4. Chris Gunter – Schumacher
5. Sam Nichols – Xray
6. Tom Green – Team Associated
7. Merv Wignal – Mugen
8. Michael Bolt – Team Associated
9. Shaun Batt – Awesomatix
10.Andy Travis – Infinity
Formula seen a great entry again for this round but no one really managed a serious challenge to Luke Lee's dominance over this class.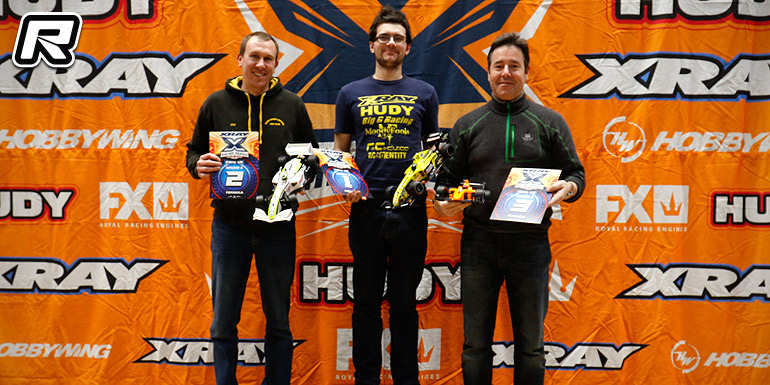 Formula final results:
1. Luke Lee – Xray
2. James Millbank – Xray
3. Steve Davis – Xray
4. Jarret Williams – Xray
5. Adrian Parkes – Tamiya
6. James Boyland – Xray
7. Mark Burgess – CRC
8. Michael Lee – Xra
9. Mark Parnell – Xray
10.Andrew Beavan – Xray
As a class LMP12 is growing in popularity at the CWIC XRS the organisers are seeing some new faces and some old faces competing for the top spot on the podium! New commercial to CWIC XRS Damien Giddins managed to just and we mean just beat Jonathan Simblet.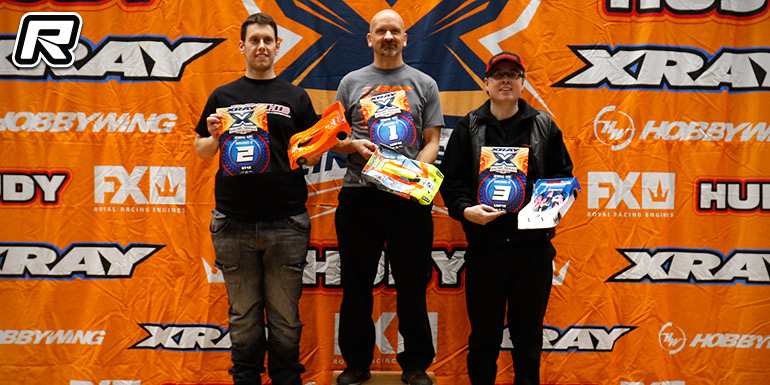 LMP12 top 5 results:
1. Damian Giddins – Xray
2. Jonathan Simblet – Zen Racing
3. Paul Ash – Team Associated
4. John Ridding – Zen Racing
5. Remo Casidi – n/a
GT12 being the CWIC XRS 2nd most popular class with around 30 racers at each round its always close at the top. Mark Parnell cruised to win over local Chris Hughes.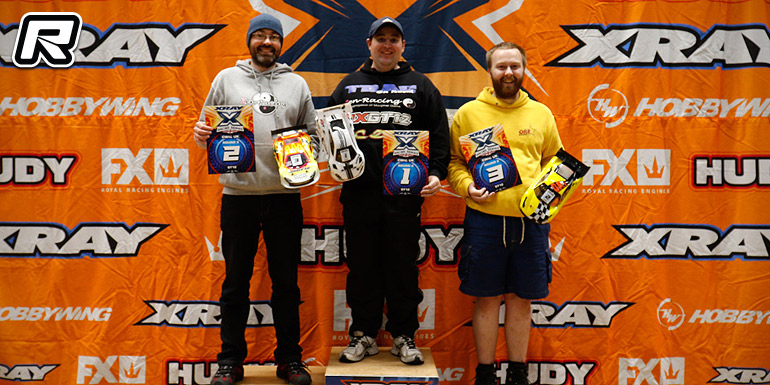 GT12 final results:
1. Mark Parnell
2. Chris Hughes
3. Lee Owen
4. Jason Dockree
5. Danial Sparrow
6. Mark Bruton-Young
7. Adrain Parkes
8. Carl Boswell
9. Tim Shaw
10.Martyn Waterhouse
Source: Xray [teamxray.com]
---