December 11, 2017
The UCP Fun Race was held last weekend at the Urban Community Park in Cisauk, West Java, Indonesia. This new track is located about 60km from the Jakarta city centre and the event a was trial race before the track owners will hold the grand opening race. A total of 45 drivers from Jakarta, Bandung, Gresik, Solo and Pontianak attended and the event kicked off in good weather in the morning, however by midday there was rain after qualifying and caused a delay for the finals. After qualifying, Jason Nugroho (Xray/Novarossi) took the TQ honours and he also secured the 1st position after the 45-minute main final, follow by Chopin Yusuf (TLR/O.S.) and Edianto Ong (Kyosho/O.S.) in 2nd and 3rd respectively.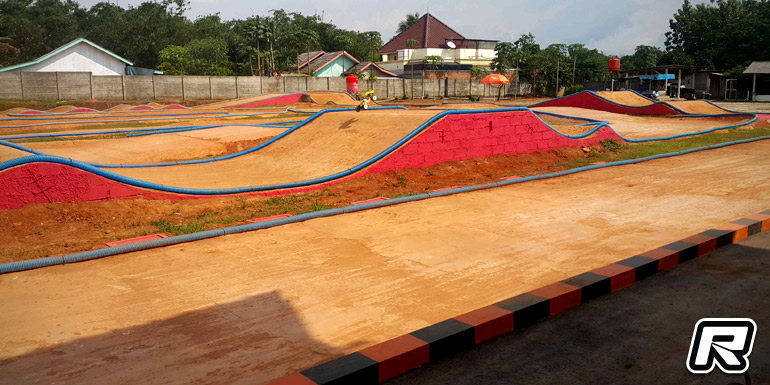 Final results:
1. Jason Nugroho – Xray/Novarossi
2. Chopin Yusuf – TLR/O.S.
3. Edianto Ong – Kyosho/Reds Racing
4. Yoyo – Kyosho/O.S.
5. John Agus – Kyosho/O.S.
6. Falla – AE/O.S.
7. Vindra Mboi – Mugen/Reds Racing
8. Jonathan Leonardo – HB Racing/Team Orion
9. Barry – HB Racing/Novarossi
10.Jeffry S – Kyosho/O.S.
11.Faisal Ali – Kyosho/Reds Racing
12.Iwan – TLR/O.S.
13.Yan Yusuf – Mugen/O.S.
14.Ray Timothy – Kyosho/O.S.
15.Kenji Liono – Xray/SPower
Thanks to Michael Nugroho for the report.
---