December 19, 2017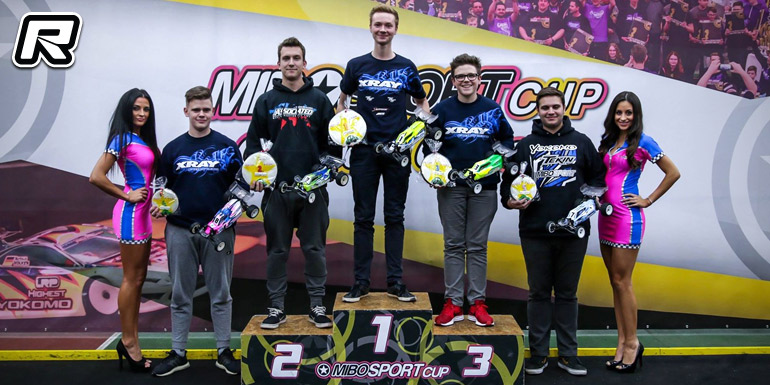 The third round of the Mibosport Cup series was held last weekend in Hrotovice. The race had attracted more than 220 racers which promised competitive racing in all classes. In 2WD Modified Buggy it was Xray's Kaja Novotny who TQ'd all three qualifying rounds as the Xray duo of Max Gotzl and Daniel Kobbevik fought for P2 and P3. However in Q3 it was Ales Bidovsky (Team Associated) with the faster time to line up in 2nd on the grid from Max and Daniel in 3rd and 4th.
In the 2WD finals, Kaja quickly got away from the rest of the field and won both A1 and A2 for an early overall victory. In A3 Ales Bidovsky took the win and secured the overall runner-up spot as Max Gotzl completed the podium.
2WD top 5 results:
1. Kaja Novotny – Xray
2. Ales Bidovsky – Team Associated
3. Max Gotzl – Xray
4. Adam Izsay – Xray
5. Peter Loncsar – Yokomo
In the 4WD class, Kaja managed to TQ Q1 and Q2, but late mistake in Q3 meant that Daniel Kobbevik won the final qualifier. However thanks to a faster time in Q2 it was Kaja who lined up 1st for the A-mains. Daniel started 2nd and Ales Bidovsky managed to get 3rd place after another good Q3 run. In the mains Daniel and Kaja fought closely for the win in A1 and eventually Daniel took the win. A2 was promising another fight for the win, but one mistake decided and Kaja managed to pull away and take the win. It was pretty much the same scenario in A3 and this allowed Kaja to walk away with his second win of the weekend.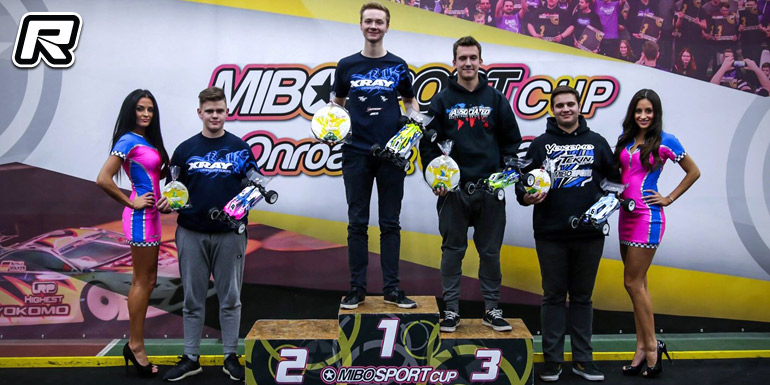 4WD top 5 results:
1. Kaja Novotny – Xray
2. Daniel Kobbevik – Xray
3. Ales Bidovsky – Team Associated
4. Adam Izsay – Xray
5. Peter Lonscar – Yokomo
Source: Xray [teamxray.com]
---