December 11, 2017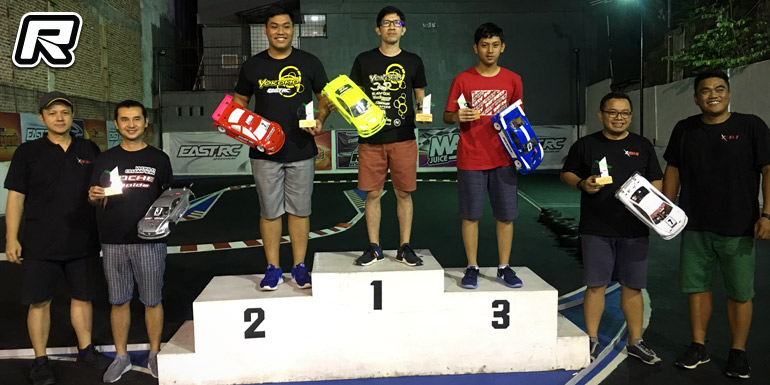 The annual East RC Invitational Year End Race was held at East Speedway, Jakarta with Touring Open Brushless as the primary class of the race. It was Yokomo's Charlee Phutiyotin who secured the pole position for A-main by one second ahead of fellow Yokomo racer Bowie Ginting. Former ISTC World Champ Surikarn Chaidajsuriya (Destiny) would be line up 3rd ahead of local Christian Mamesah (Serpent) and Arya Seta (Mugen). The main final was run under the lights and Charlee would convert his pole position into an overall win ahead of Bowie and Muhammad Izzah (Xray).
Open Brushless final results:
1. Charlee Phutiyotin – Yokomo/Scorpion
2. Bowie Ginting – Yokomo/Hobbywing
3. Muhammad Izzah – Xray/Hobbywing
4. Surikarn Chaidajsuriya – Destiny/Hobbywing
5. Ade Jatmiko – Xray/Hobbywing
6. Christian Mamesah – Serpent/Hobbywing
7. Ronald Kasengkang – Yokomo/Hobbywing
8. Chandra Yosef – Awesomatix/Hobbywing
9. Peter Anthonijsz – VBC Racing/Hobbywing
10.Arya Seta – Mugen Seiki/Hobbywing
Thanks to Bowie Ginting for the report.
---