December 8, 2017
The fourth round of the PLMS RC & XRS Poland On-road series was held recently and in the Touring Modified class it was Jakub Rozycki with the win. However he was hotly contested by Jarek Siwek and Martin Korinek who were in a fight for the runner-up spot. Ultimately it was Jarek who held the upper hand to secure the 2nd place over Martin who had some bad lack in one final.
Touring Modified top 5 results:
1. Jakub Rozycki
2. Jarosław Siwek
3. Martin Korinek
4. Jakub Michalski
5. Jiri Janousek
In the Touring Stock class it was the Zachacz family who was in chase of Przemek Wicher, who started into the finals from P3, however he came out on top in the first to A-mains to take the overall win early. Mariusz Zachacz came in 2nd and up and coming racers Bruno Zachacz and Wiktor Twardowski made up to top 4 results.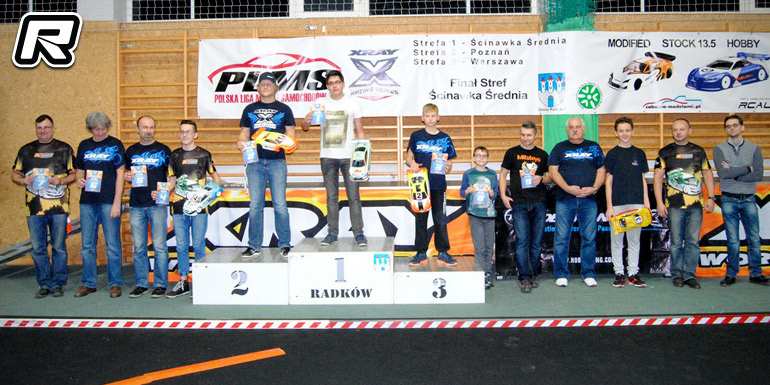 Touring Stock top 5 results:
1. Przemysław Wicher
2. Mariusz Zachacz
3. Bruno Zachacz
4. Wiktor Twardowski
5. Marek Kusiakiewicz
The Formula class saw a sensational race of Tomasz Szymański. He scored four TQs and two wins for to sweep the class from Mariusz Zachacz 2nd and Wojtek Bukryj 3rd.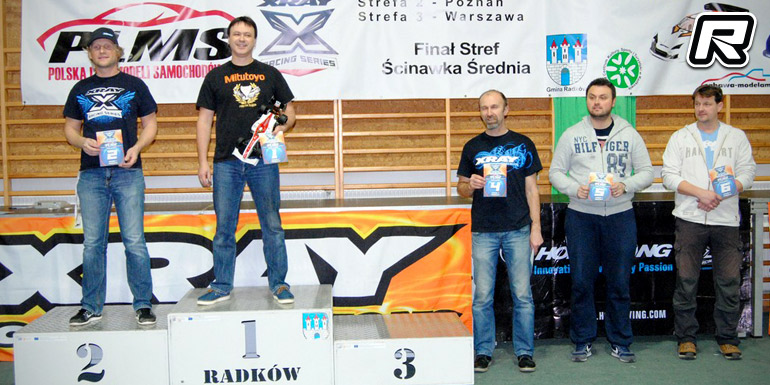 Formula top 5 results:
1. Tomasz Szymański
2. Mariusz Zachacz
3. Wojciech Bukryj
4. Marek Kusiakiewicz
5. Jan Červený
The E-14 Rally class, that is mainly run with LC Racing cars, saw some fierce battles for the win. In the qualifiers Ireneusz Działkowski and Dawid Kłosiński fought for the TQ with the latter holding the upper hand but in turn Ireneusz would come out on top in A1 only to score a DNF in the second leg. This shifted the decision for the overall win to A3 where he kept his cool to take the overall win from Przemysław Winnik and Dawid Kłosiński.
E-14 Rally top 5 results:
1. Ireneusz Działkowski
2. Przemysław Winnik
3. Dawid Kłosiński
4. Dariusz Rząsa
5. Kajetan Dudczak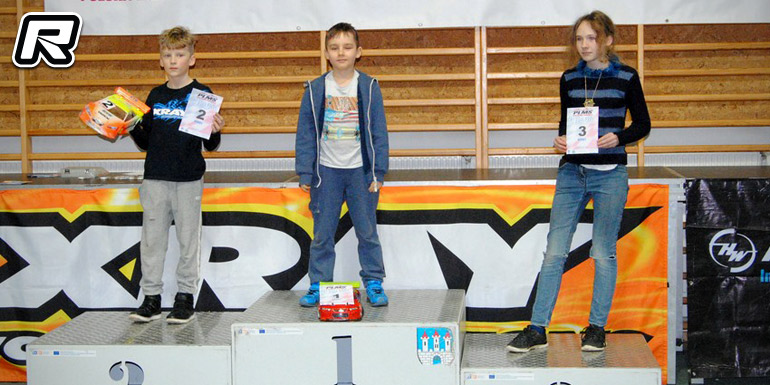 The Hobby class unfortunately only attracted 3 racers this time. Krystian Zienkiewicz would take the win from Frank Zachacz and Emilia Zielonka.
Source: Xray [teamxray.com]
---