December 20, 2017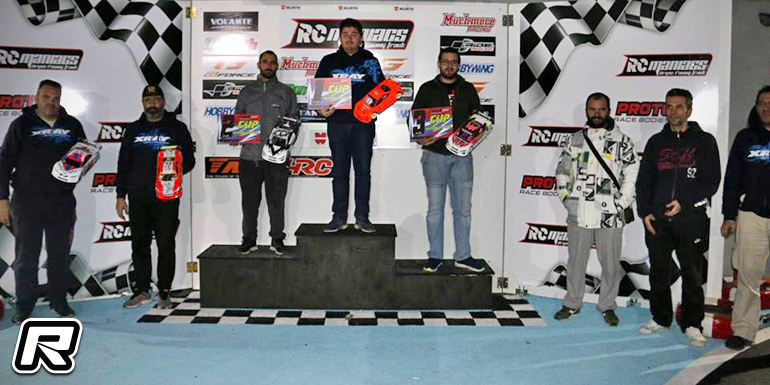 The RCManiacs Cup was held recently at the RCManiacs asphalt outdoor track with racers from Athens, Patra and Argos in attendance. Kiriazis Michalis took the TQ in the Touring Modified class while posting a new lap record in the process. In the A-mains, Kiriazis would score three wins to secure an undefeated win, however he was in a close battle with Fillipos Issakidis 2nd and Christos Vasilopoilos 3rd.
Touring Modified top 5 results:
1. Michalis Kiriazis
2. Fillipos Issakidis
3. Christos Vasilopoilos
4. Sotiris Diamantis
5. Nikos Nikolakopoulos
In the Touring Stock class local driver Giorgos Maricholas took the TQ and overall win after close battles with Oleg Stifatov and 3rd placed Kostas Mwros.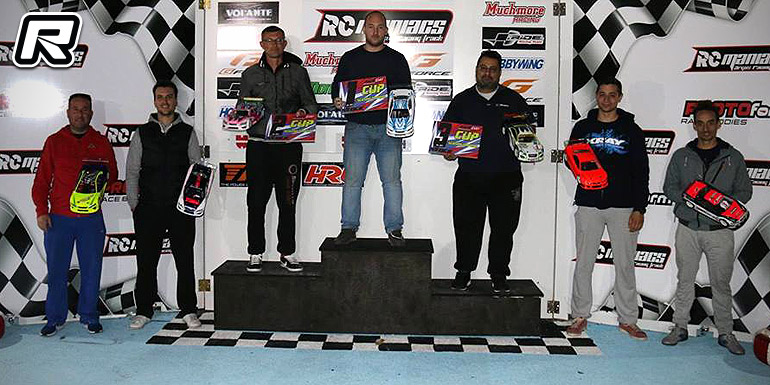 Touring Stock top 5 results:
1. Giorgos Maricholas
2. Oleg Stifatov
3. Kostas Mwros
4. Vasilis Tzamtzis
5. Sotiris Stekas
In the Formula class local drivers Chris Kidis and Sotiris Diamadis battled for the overall win. Ultimately Diamadis took the TQ but in the finals Michalis Kiriazis took three straight wings to secure the overall win, benefiting from the mishaps of the others.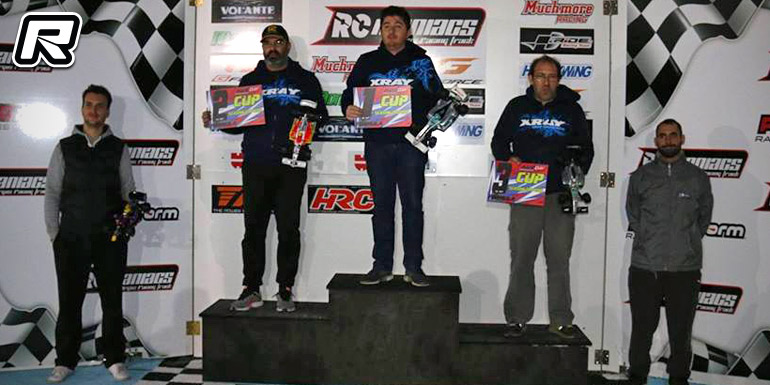 Formula top 5 results:
1. Michalis Kiriazis
2. Chris Kidis
3. Sotiris Diamantis
4 Vaggelis Nikolopoulos
5 Dimitris Hlias
Finally in the Pan Car class it was Chris Kidis with the win from Sotiris Diamantis and Nikos Nikolakopoulus.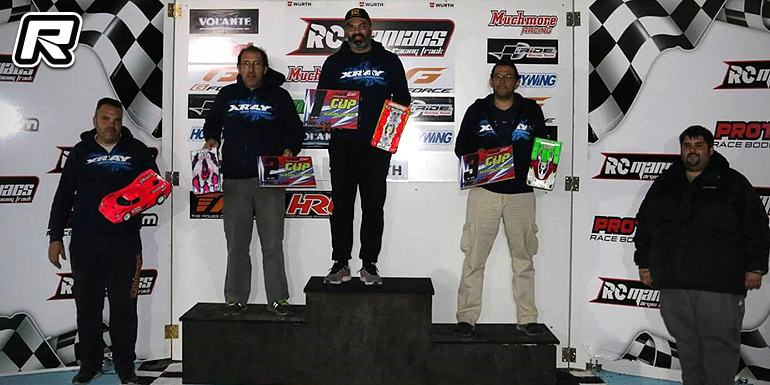 Pan Car final results:
1. Chris Kidis
2. Sotiris Diamantis
3. Nikos Nikolakopoulus
4. Vaggelis Papachristos
5. Aggelos Mpampas
Source: Xray [teamxray.com]
---