December 6, 2017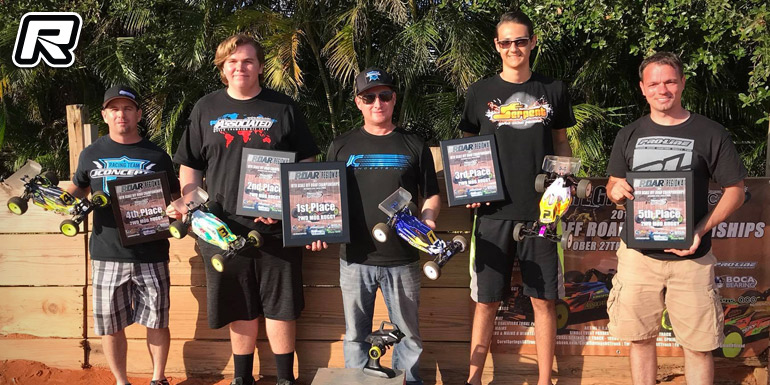 This year, the ROAR Region 4 Regional Championship was hosted by Coral Springs R/C Car Club in Coral Springs, Florida who provided an awesome layout that was fun and had a lot of flow. Quite unique to the Florida racing scene, the red clay treated with calcium chloride provided ample grip, but the rainfall prior to the event never allowed the track to fully mature into its typical high-grip state leaving it bumpier than usual. In 2WD Modified and showing that he still has the skills to pay the bills, Team Associated driver Jason Ruona takes the highly coveted regional title with a terrific performance in A1 and clutch run in A3 to seal the deal. Team Associated's Lee Setser would wrap up 2nd with Serpent's Justin Fales 3rd on the box. Paul Wynn would finish 4th with Chris Intravia 5th overall.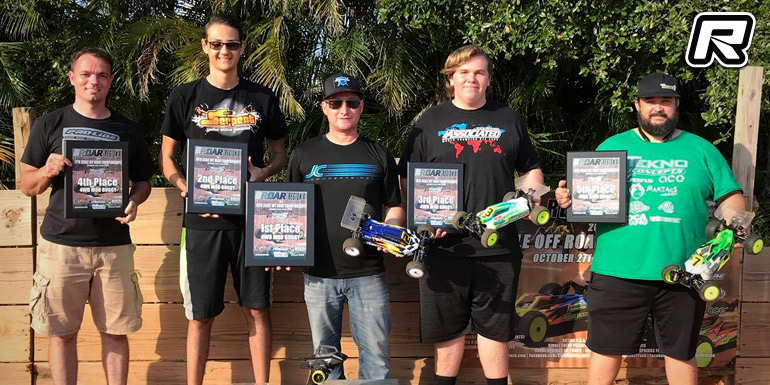 In 4WD Modified, once again, Jason Ruona (Team Associated) would step up his game with a another clutch win in A3 to take his 2nd Regional title, but this time in the wheeler class. Serpent's Justin Fales would finish 2nd with Team Associated's Lee Setser 3rd on the podium. Rounding out the top 5 was Chris Intravia bringing home 4th and Lazi Lazar 5th.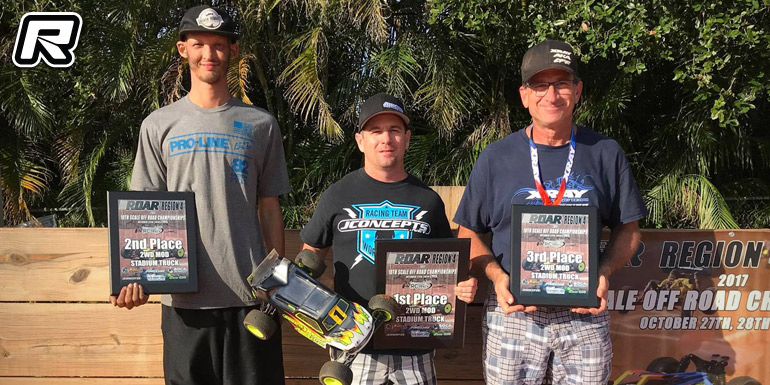 It's not every day you see Paul Wynn run Mod Truck, but the veteran can drive just about anything these days and stays quite active on his racing. Paul would take the win in A1 and A2 to seal it up the title with Jacob Page finishing 2nd and Louren Theodore 3rd.
Source: JConcepts [jconcepts.net]
---