December 6, 2017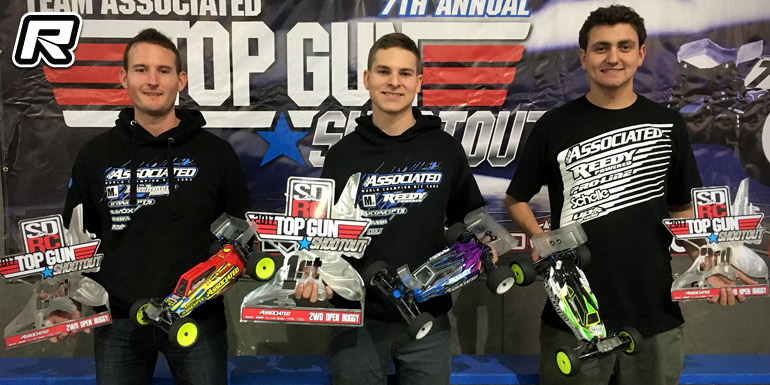 The 2017 Top Gun Shootout has evolved into one of the SoCal's best race of the year with some of the nation's top drivers in attendance for 2017. Entries were in the 280 range making for an ultra-competitive race on the famous high-bite clay track. The layout was fun and had great flow with tough jump sections that required focus and timing. In 2WD Modified it was a gutsy performance by the Team Associated Super Duo, Spencer Rivkin and Ryan Cavalieri, as there were able to finish 1st and 2nd on the podium of the highly contested class. Cavalieri went on to win A1, but rising to the challenge, Spencer Rivkin took the win in A2. The ultimate showdown was set for A3 as the two aces put on an amazing show for the crowd. Through five minutes of nose-to-tail racing, Spencer crossed the line 1st and took the overall victory. Team Associated's Jake Mayo finished 3rd making the fast top 3 podium.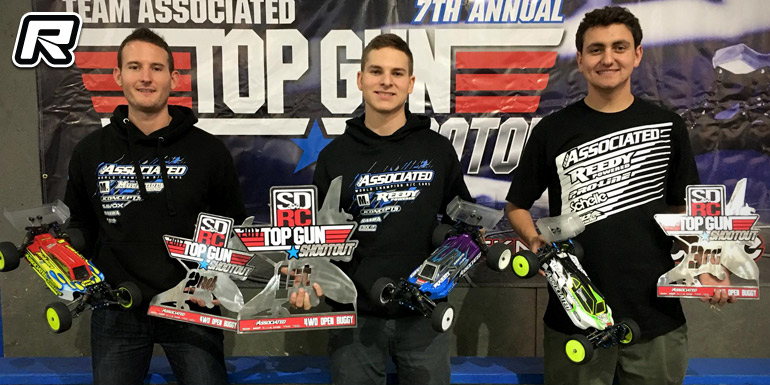 Once again, the Ryan Cavalieri and Spencer Rivkin show were in full effect during the 4WD Modified class. Spencer took the win in A1 and Ryan won A2 to force another intense A3 showdown. Ultimately, Spencer would finish ahead of Ryan by 0.6 seconds in a thriller of a race where both drivers duked it out for the entire five minutes. Jake Mayo finished 3rd in a near identical podium shot in 2WD.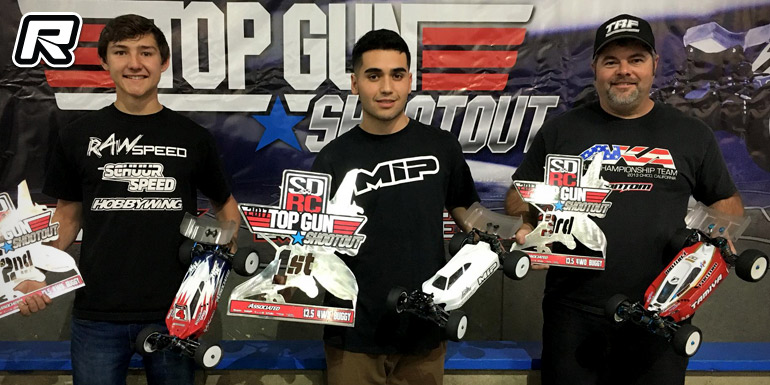 Over in Expert 13.5 4WD it was Rudy Rico with the win from Ron Devoll and Jimmy Wright while Rick Devoll brought home the win in 17.5 Stock Buggy from Wayne Wyrick and James Gallatin.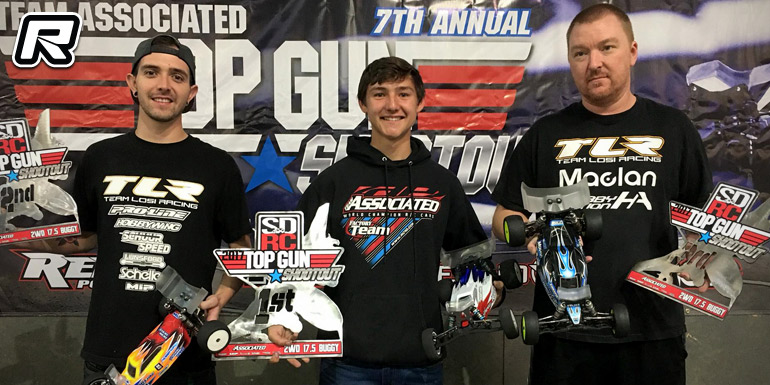 Source: Team Associated [teamassociated.com] & JConcepts [jconcepts.net]
---