December 9, 2017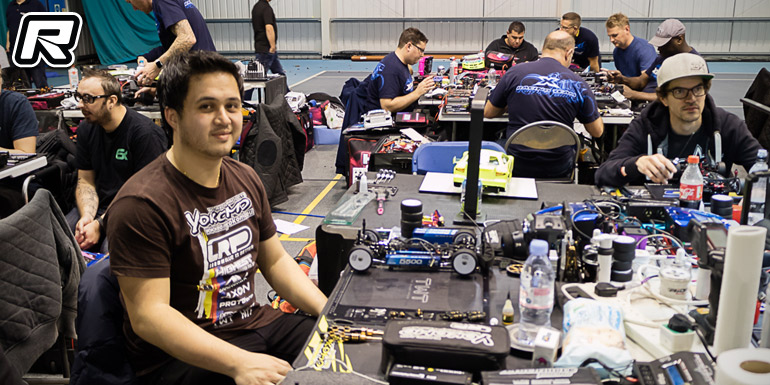 Controlled practice concluded this morning at the EWS International, and Ronald Volker will carry the number one on his car throughout the four rounds of qualifying. Volker seemed very upbeat as he said he had made "small changes" to his car, diverting slightly from his "normal European setup". He also wanted to mention how the whole team had worked well throughout the morning's practice rounds to improve the car – Yokomo being also represented at the event by factory international drivers Yannic Prumper, Christopher Krapp and Loic Jasmin. Volker's returning team-mate Prumper explained that he had just built his BD8-18 "out of the box with only some changes to the springs and oils" and was clearly happy to back with his former team.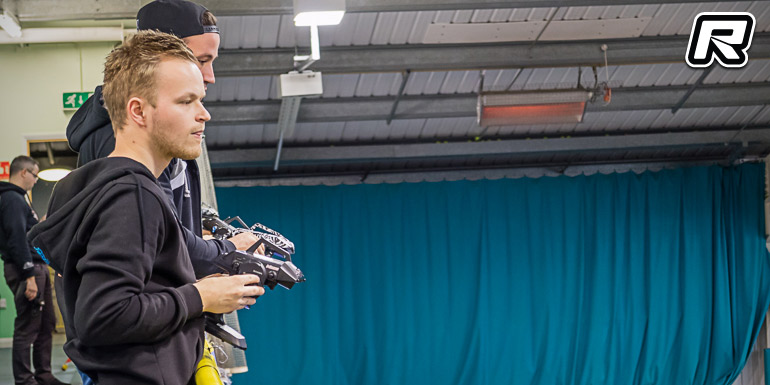 After flight delays yesterday meant he missed out on the three free practice runs, he was pleased to be up to speed working with his high-profile team mates. Christopher Krapp set the third best time to complete Yokomo's dominance at the front, with Infinity lead driver Marc Rheinard taking fourth, with Elliott Harper best of the Brits in fifth and defending race winner Olly Jefferies in sixth.
In Super Stock, Zak Finlay paced the field by just under two tenths of a second. The British Xray driver, defending the race win here, was very pleased with carrying the number one sticker on his car throughout qualifying and said after yesterday's free practice had left him wondering what to do, he switched to his second car, fitted with an alloy chassis, and described the difference as "night and day". Second quickest was Awesomatix team-manager, Max Machler. Machler explained that he was continuing to find more speed every run, adapting his car from a typical ETS setup by making it softer to deal with the unique bumps of the EWS circuit. Third fastest was Richard King, also running an Awesomatix. The head of the EWS track building team, he was understandably very pleased with his result, saying that his car was basically running "my normal EWS setup, with just a small change to the front suspension". His aim will be to start qualifying with a steady run to bank some points, and build speed from there.
---