December 4, 2017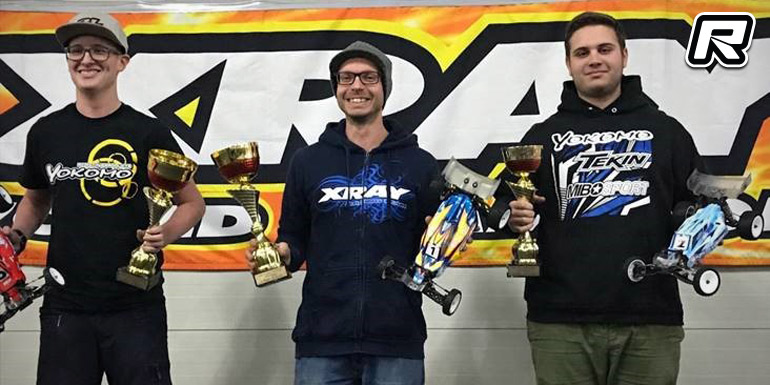 Round 1 of the Xray Racing Series Austria was held at the small and technical track of the Carpet Brothers in Leopoldsdorf in the east of Vienna. The mains were run with 10-car fields, making for some eventful and hectic races. In the end it was Hupo Hönigl with the win in the 2WD Buggy class from Lucas Grainer 2nd and Peter Lonscar 3rd. Roland Hauleitner would come in 4th from Thomas Pumpler 5th.
2WD Buggy final results:
1. Hupo Hönigl – Xray
2. Lucas Grainer – Yokomo
3. Peter Lonscar – Yokomo
4. Roland Hauleitner – Team Associated
5. Thomas Pumpler – Yokomo
6. Kurt Rubik – Xray
7. Adam Izsay – Xray
8. Christian Landl – Team Associated
9. Werner Spannbruckner – Yokomo
10.Daniel Rosenmayer – Xray
In the 4WD Buggy class it was again Hupo with the win, this time from Adam Izsay 2nd and Roland Hauleitner 3rd. Christian Landl and Kurt Rubik would would round out the top 5 results.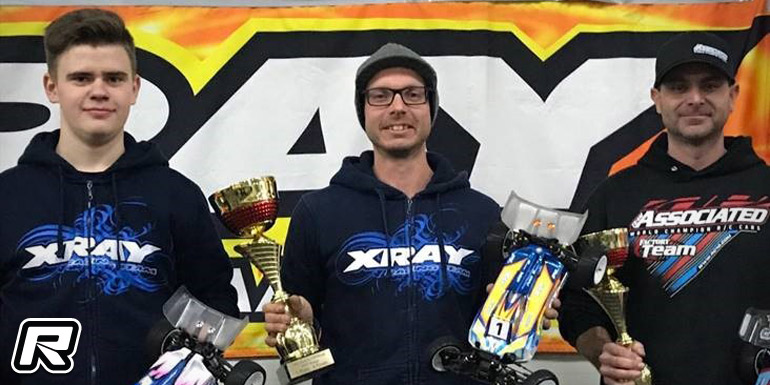 4WD Buggy final results:
1. Hupo Hönigl – Xray
2. Adam Izsay – Xray
3. Roland Hauleitner – Team Associated
4. Christian Landl – Xray
5. Kurt Rubik – Xray
6. Zsolt Bajusz Jr. – Xray
7. Thomas Pumpler – Yokomo
8. Matthias Presolly – Team Associated
9. Peter Lonscar – Yokomo
10.Christoph Holzer – Xray
Source: Xray [teamxray.com]
---