January 9, 2018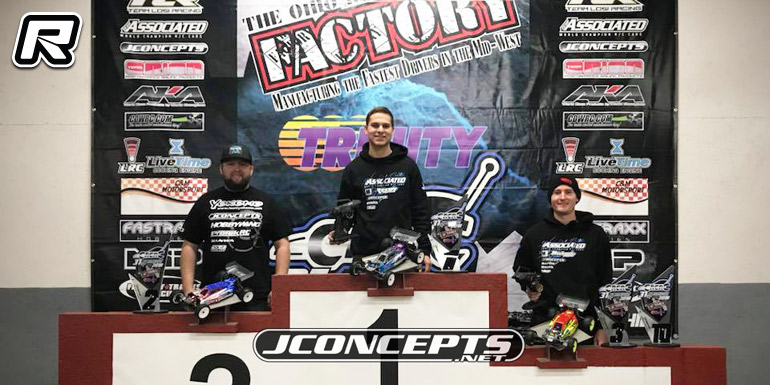 The CRCRC is a special event that has become the iconic race for kicking off the indoor racing season with the longest running racing event in RC. Better known as the Winter Mid-West Championships. Hosted by the Ohio R/C Factory in Columbus, Ohio, after 31 years the Mid-West Champs is still going strong in 2018 with over 360 entries including some of the fastest drivers in the US. The famous tacky surface provided a lot of grip that bordered the edge of slicks and tread. Usually, by the mains, a well broken in ghost pin tire ends up being the go-to choice for most, but the brave will risk it all on slicks. This year's layout was simply fast. With high-speed sections combined with tacky grip, precision driving was a must to carry the speed through the longer corners. The jump section was tricky and required a special blend of technique and power. Overall, the layout made for great racing that provided spectacular main events in all classes.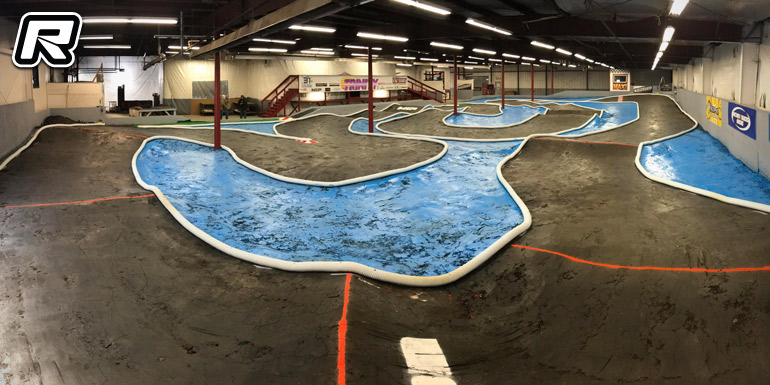 In 2WD Modified the former World Champion, Team Associated's Spencer Rivkin, proved he still has the magic that catapulted him into instant stardom back in 2015 after winning his WC title. Having qualified himself 3rd, Spencer put together some of the best performances of the weekend with flawless runs in A1 and A2 to win the overall in the 2WD Modified class. Current World Champ, Yokomo's Ryan Maifield, placed himself 2nd on the podium with a 2nd place in A2 and a win in A3 despite his first weekend out on his new electronics including ESC, servo, and batteries. The 4-time World Champion, Team Associated's Ryan Cavalieri would gather himself quite nicely following a disappointing 7th place finish in A1 after earning the overall TQ in 2wd.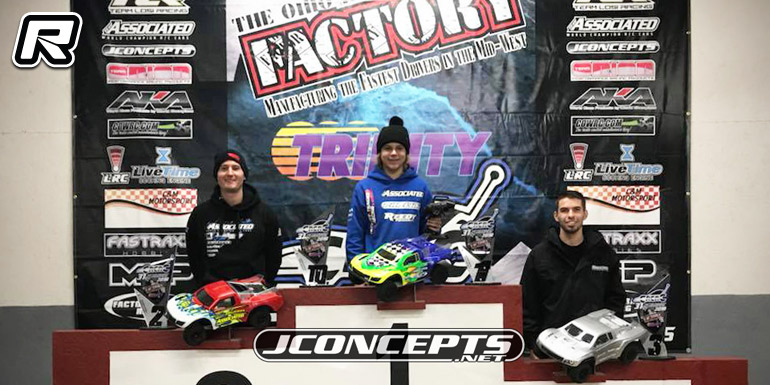 Team Associated's Ryan Cavalieri was determined not to let the win slip in 4WD and drove his B64 to near perfection to win the 4WD Mod class in only two mains. With a win in A1 and A2, Cavalieri was able to sit out and watch the action unfold in A3. Once again, Yokomo's Ryan Maifield was 1 point shy of Cavalieri finishing the weekend off in 2nd with a 2nd and 1st place finish in A2 and A3. Tekno's Joe Bornhorst has been slowly on the rise in 4WD gaining experience from each race event to finish in an impressive 3rd place through winning the tie-breaker over Yokomo's Mod rookie standout, Dreighton Stoub. Dreighton finished with an impressive 4th place overall.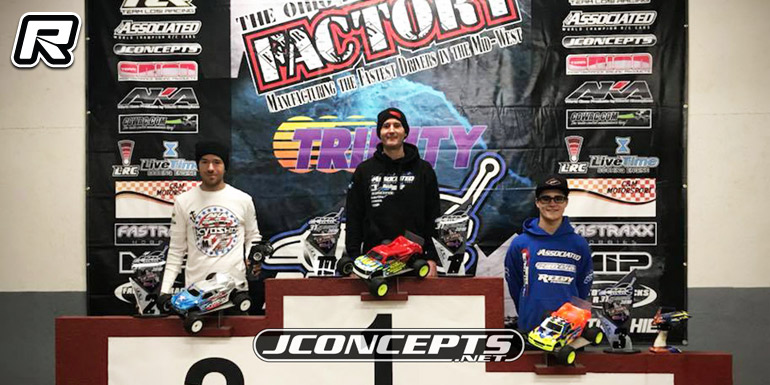 The pace was climbing quickly for Team Associated's Ryan Cavalieri in the Modified Truck class. Having earned the TQ spot, Cavalieri was able to drive his pace to win comfortably in A1 and A2 giving him the overall. Kyosho's Jared Tebo decisively won A3 to give him the tie-breaker over AE's Aydin Horne.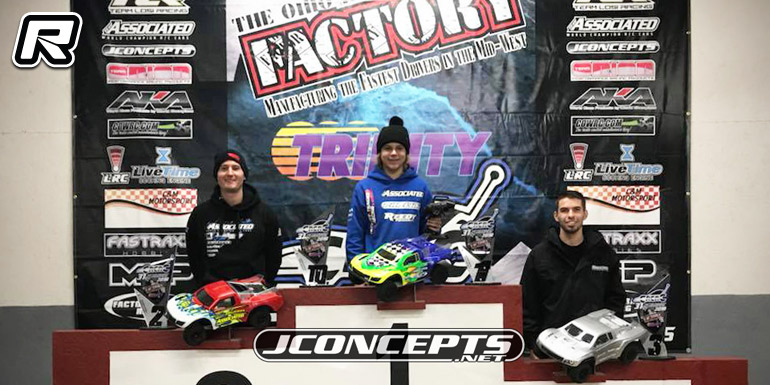 With a strong performance for AE's Austin Horne in A1 and A2, Horne would take the win over Ryan Cavalieri in Modified SCT. With an unfortunate breakout in A2 left Cavalieri unable to challenge for the overall and having to settle for 2nd. AE's Matt Cline rounded out the podium with a 3rd and 2nd place finish.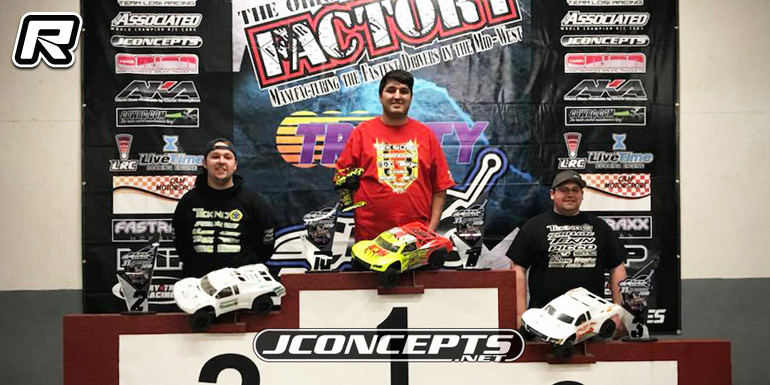 4×4 SCT has Joe Bornhorst written all over it as he remains undefeated in 4×4 SCT since joining in the 10th scale electric events. Taking the win in 2 mains was Bornhorst with Tekno teammate, Tyler Hooks in 2nd and Mike Eglberger placing himself 3rd overall.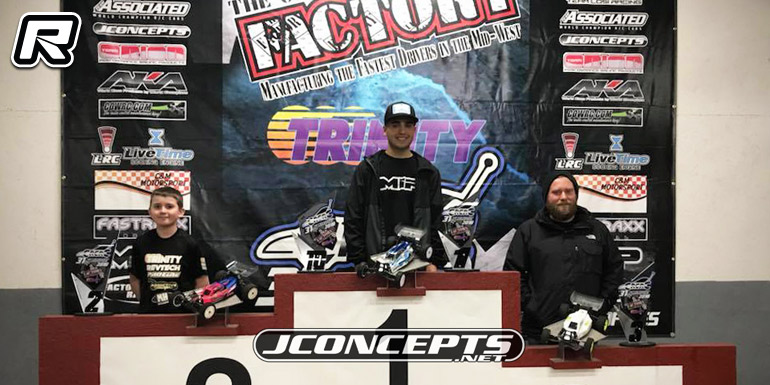 17.5 2WD Stock Specialist, Rudy Rico had a slow start to the weekend but started to feel the groove in qualifying. After a great start in A1 and A2, Rico was able to finish 2nd in A1 and take the win in A2 to lock up the overall over current 17.5 2WD National Champion, Tater Sontag. Tater needed a win in A3 to win the overall, but fell just short with a 3rd place finish in A3. Tater finished 2nd with Jason Engle putting in 2 fantastic drives in A2 and A3 to finish 3rd overall.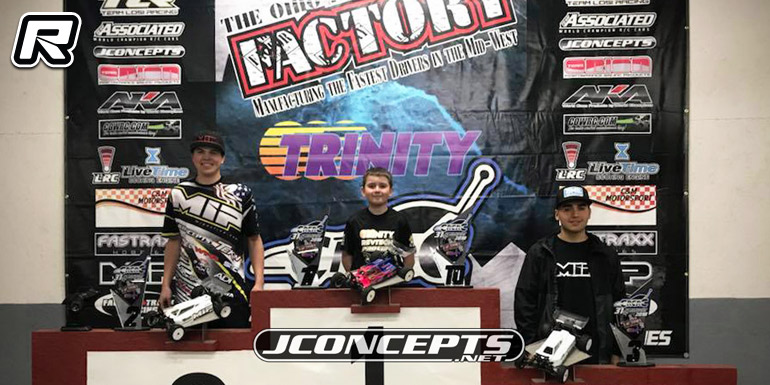 13.5 4WD saw Tater Sontag shoot to the front in A1 and A2 to contest for the overall. With a gutsy performance, 10-year-old Tater was able to win the 13.5 4wd title over a hard-charging Matt Olson. Olson would put his speed on display in A3 taking the win and bumped himself up from 5th to 2nd overall. Without an A-Main win to match Olson, Rudy Rico lost to the tie-breaker to finish 3rd overall.
Source: JConcepts [jconcepts.net]
---